It's been a summer of celebration at Slimming World, as we've pulled out all the stops to celebrate our golden 50th year in style. As part of this extra special summer, we've been on an extra special Slimming World holiday – travelling around the UK in our double decker tour bus. Of course, in true Slimming World style, we swapped the classic red London bus for something a whole lot more spectacular. Check out our gorgeously glamorous golden bus!
Our stunning, shimmering double decker made 59 stops across the UK and Ireland, between 9th July and 29th Sept. From Brighton to Belfast, and Exmouth to Edinburgh, we spread the Slimming World magic far and wide.
Those who caught the golden bus at their nearest stop joined in the fun with live cookery demos and Free Food tasters. We also had local Slimming World members onboard to chat about their own weight loss journeys. Recipe cards and goody bags were given out, and there was even an amazing Slimming World hamper to be won. All this, and no one needed a ticket to ride!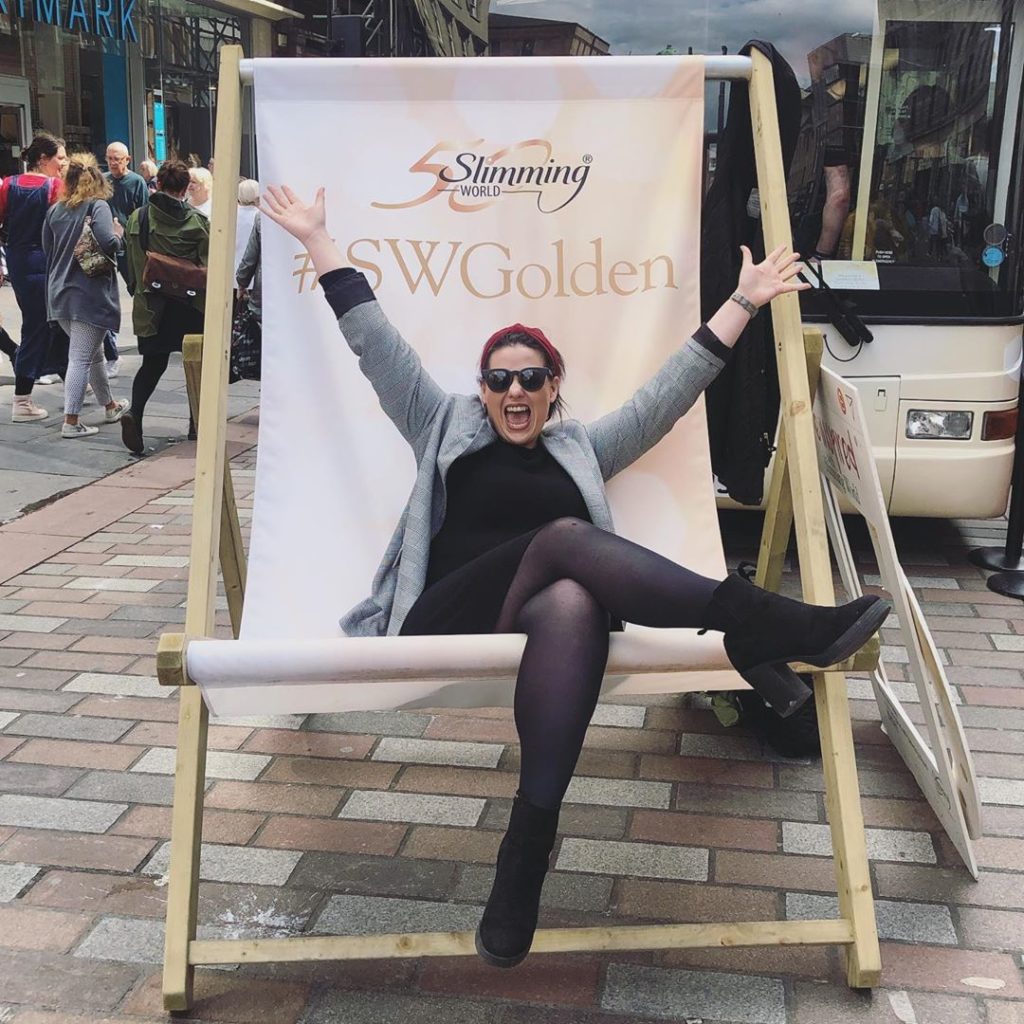 Kirsty (@little_bit_less_sw) caught those golden bus holiday vibes in Glasgow!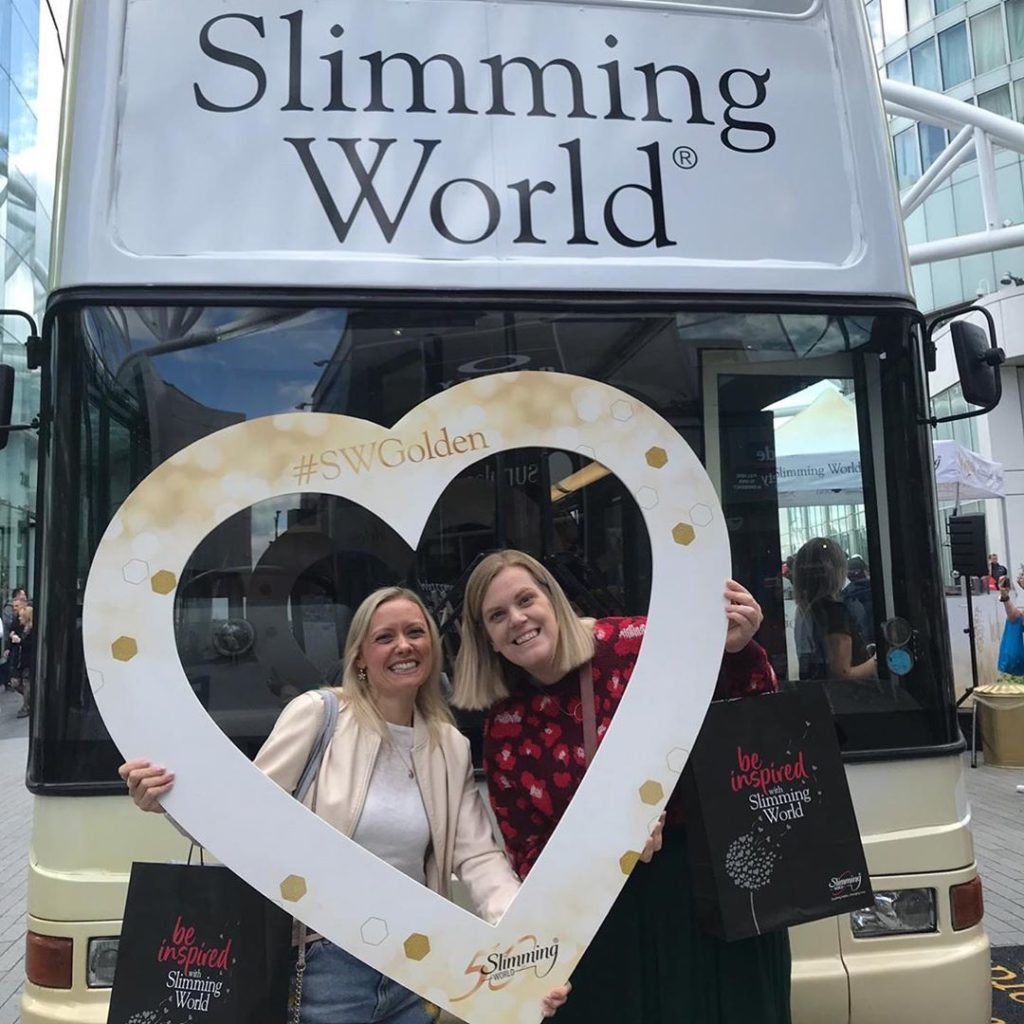 Jenny (@joyfuljens_sw_journey) caught the bus in Birmingham and caught up with a lovely friend from group at the same time. She says "Slimming World has given me so much- confidence, freedom, self belief and health to name a few, but friendship is one of the unexpected but wonderful things I've also gained."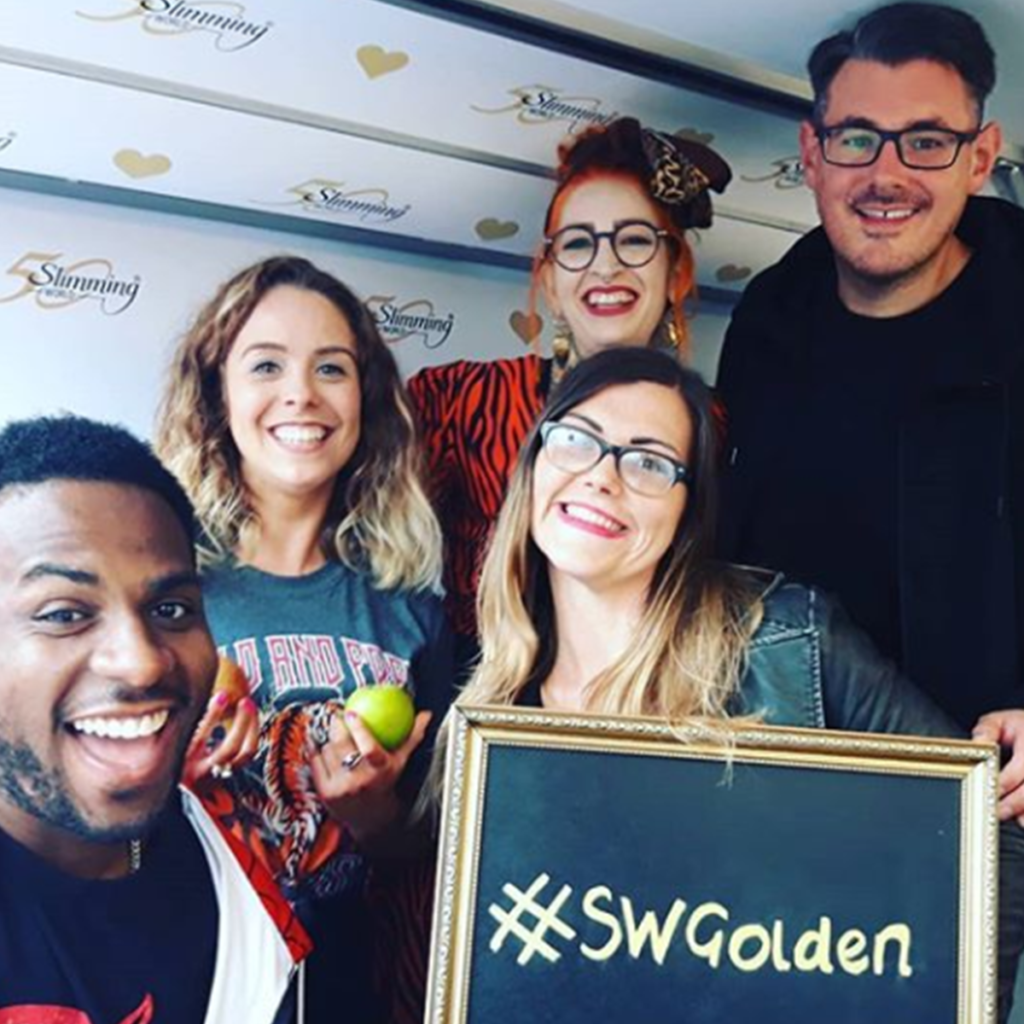 Andrew (@swandydrew) caught the very last day of our golden bus tour in a very rainy Uxbridge. The rain couldn't wipe the smiles from the faces of our golden bus crew though!
Our golden bus tour was a truly fantastic way to celebrate 50 years of Slimming World with the people who matter to us most – you! We've loved every minute of our wheely-good golden summer, and we hope you have too.