While it might feel too early to mention all things merry and bright, at Slimming World, we're big believers in planning. And we know that getting our Santa hats on now will help us enjoy all the festive fun, without putting our weight loss goals on ice.
You've probably already noticed Christmas in the air (or, should we say, in the shops). The supermarkets are stacking the mince pies high, and coffee shops have endless hot chocolate combinations on the menu – it's easy to see why Christmas can sometimes be a challenge.
To support you through this most wonderful, but also quite-tricky-if-you're-trying-to-lose-weight, time of year, we're starting a Christmas Countdown series on the blog. We'll be looking at the challenges that the holiday season can bring, as well as featuring plenty of festive fun, food ideas and fantastic inspiration too.
To help us in our quest, we'll be turning to the shiny new Eat, Plan and Be Merry festive journal, which is packed full of practical planning tools alongside a sparkly sprinkling of Christmas cheer. It's been carefully designed to help Slimming World members enjoy all the magic of the festive months, while still slimming!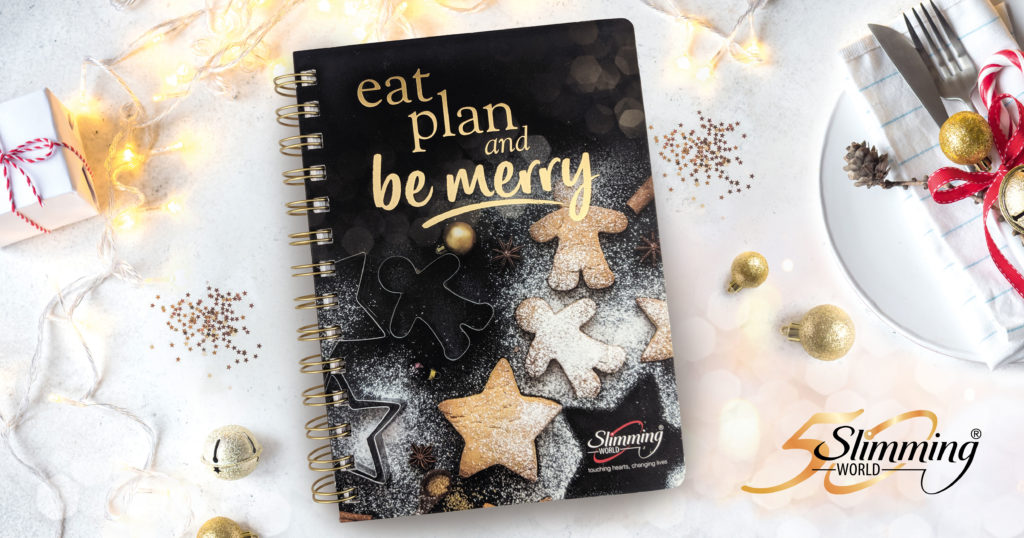 From Christmas markets and festive parties, to a turkey roast with all the trimmings – you can get involved in all of the season's best bits. There's even nothing stopping you from stealing a treat or two from the kids' selection boxes (ssssssh – we won't tell if you don't)! This perfect little planner has got Christmas covered.
And the really exciting news is that you can have your very own beautiful Eat, Plan and Be Merry festive planner as our extra special early Christmas gift to you! Here's how:
Commit to a 12-week Countdown course at your local Slimming World group between 13 Oct and 2 Nov, and your Consultant will gift you this gorgeous festive planner to see you through to the New Year in slimming style.
The 12-week Countdown course is an offer that's available to both new and existing Slimming World group members. It's already an amazing money-saving deal as you get 12 weeks for the price of 10 (more to spend at the Christmas markets!), as well as being a great way to guarantee that extra motivation and magical support during the run-up to a very merry Christmas and New Year. It really is the ultimate gift to yourself – and one you definitely deserve.
Slimming World member and our head office social media whizz SW Ashleigh couldn't wait to get started with some exciting Christmas wish-making: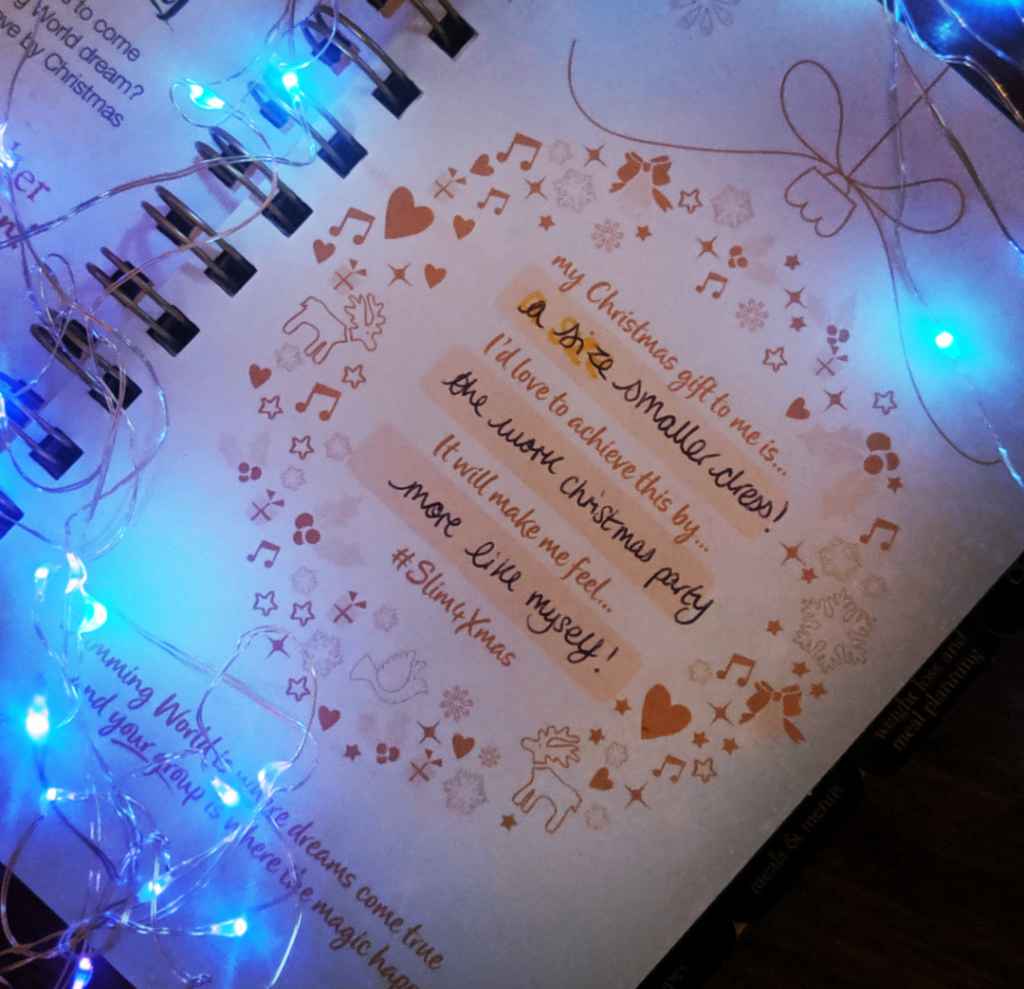 "I'd love to feel confident enough to dance the night away at the work's Christmas do this year, and so my gift to me is to slim down into a new party dress! With Halloween, bonfire night and other festivities on the horizon, I'm going to use my new planner to keep myself on track and my goal close to my heart. 💛"
Whether it's a weight loss goal or a seasonal non-scale victory (like going ice-skating with the kids or treating yourself to a pair of knee-high winter boots), let us know what you're wishing for this Christmas!

If we've inspired you to join us on a wonderful Christmas Countdown, we'd love to see your Eat, Plan and Be Merry journals in action. Send your snaps, along with any seasonal challenges that you'd love us to tackle. We'll do our best to help make this your most magical Christmas ever!