To celebrate a brand spanking new year, we're starting 2020 with a brilliant Slimming World bang! This January, we're inviting you to discover 'that Slimming World feeling' of losing weight without ever going hungry, getting endless support from your Slimming World group, and knowing that you can stay slim forever.
We'll be bringing you lots of inspiring stories, showing what 'that Slimming World feeling' means to our members – including our gorgeous Slimming World couple Lisa and Graeme, who are full of energy, confidence and pride after losing over 10 stones between them.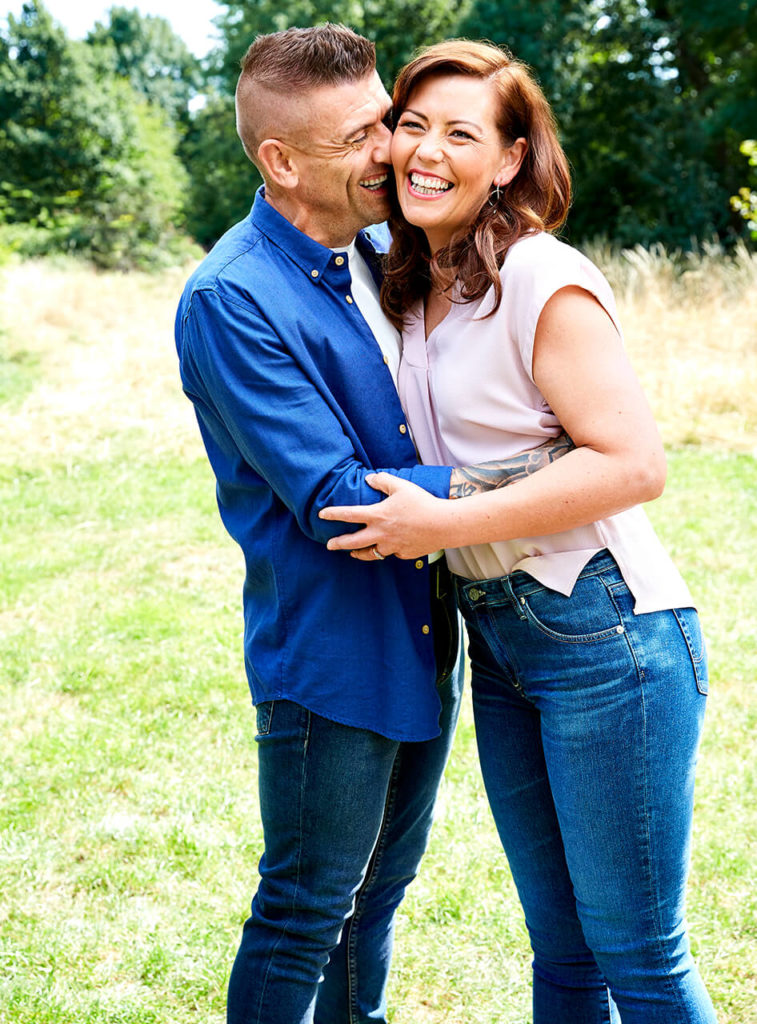 Graeme says: "Our children are leading healthy, active lives because of the changes we've made – and that's the most amazing feeling!"
We'll also be looking at lots of lovely recipes which give our members 'that Slimming World feeling'. Like the feeling that Paul Holmes got when he realised that he can still tuck into his favourite full English breakfast and lose enough weight to get back on his beloved motorbike!

Paul says: "When I hit my target of 14st 13lbs – having lost over 12st – I decided to celebrate in style. I treated myself to a new set of (much!) smaller bike leathers and booked a spur-of-the-moment trip to the Alps. It actually seemed like my bike was getting faster! I was enjoying being out on the road again."
Check the blog this month and you'll find lots of 'that Slimming World feeling' posts full of fantastic food and real-life success stories. We'd love you to follow us through a January of joy, excitement, confidence, pride, friendship, comfort, delight – and all of those warm, fuzzy feelings that joining Slimming World can bring. 
Make 2020 the year you feel 'that Slimming World feeling'. You'll be greeted by lots of friendly faces and the warmest of welcomes at your local Slimming World group. You can also join our lively Community of Slimming World Online members. All of our members have everything they need to achieve their slimming dreams – including over 1,000 recipes, meal-planning tools, real-life inspiration and lots of motivational features – at their fingertips.
Even better, join a Slimming World group – or sign up to Slimming World Online with a Gold membership – before 18 January and you'll get a FREE copy of Your 2020 success starts here. Are you ready to discover 'that Slimming World feeling' for yourself?