From half-term holiday activities with the kids, to dressing up for Halloween – October is always full of fun. And we think it's safe to say that our pole-dancing, prize-winning, go-getting members have made the most of every moment!

Chell (@hellyersw) enjoyed a prrrrrr-fect Halloween in her paw-fully good fancy dress costume. She says she's "Feeling good for having the last few days on plan. Only three pounds from my new target! Feeling (or should that be 'feline' Chell?) all the Halloween fancy-dress vibes at the minute."
We think you look miaow-vellous!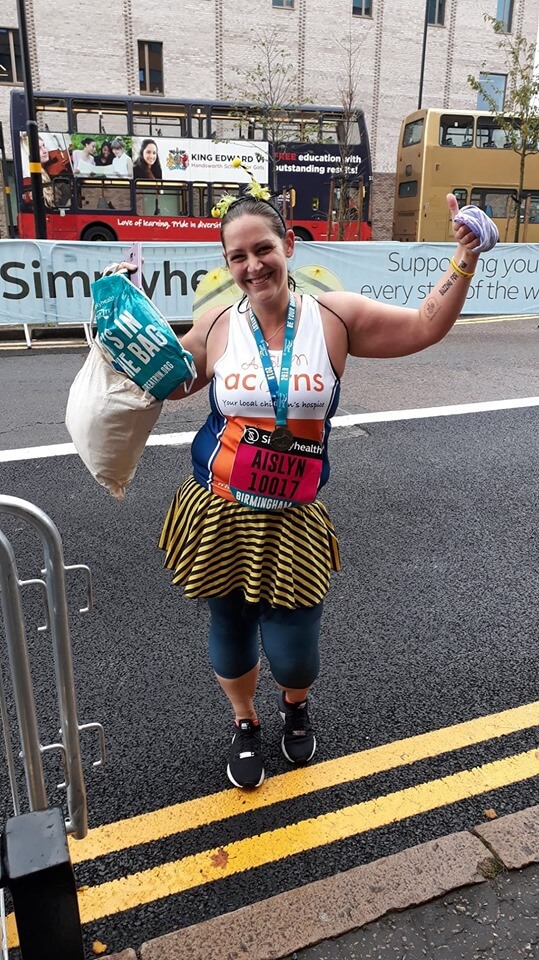 Busy bee Aislyn is buzzing after her amazing Body Magic achievement.

She says "After losing four stones, this was my Slimming World moment – completing a half marathon! Crossing that finish line was a moment like no other and I will always be thankful to Slimming World for helping me change my life!"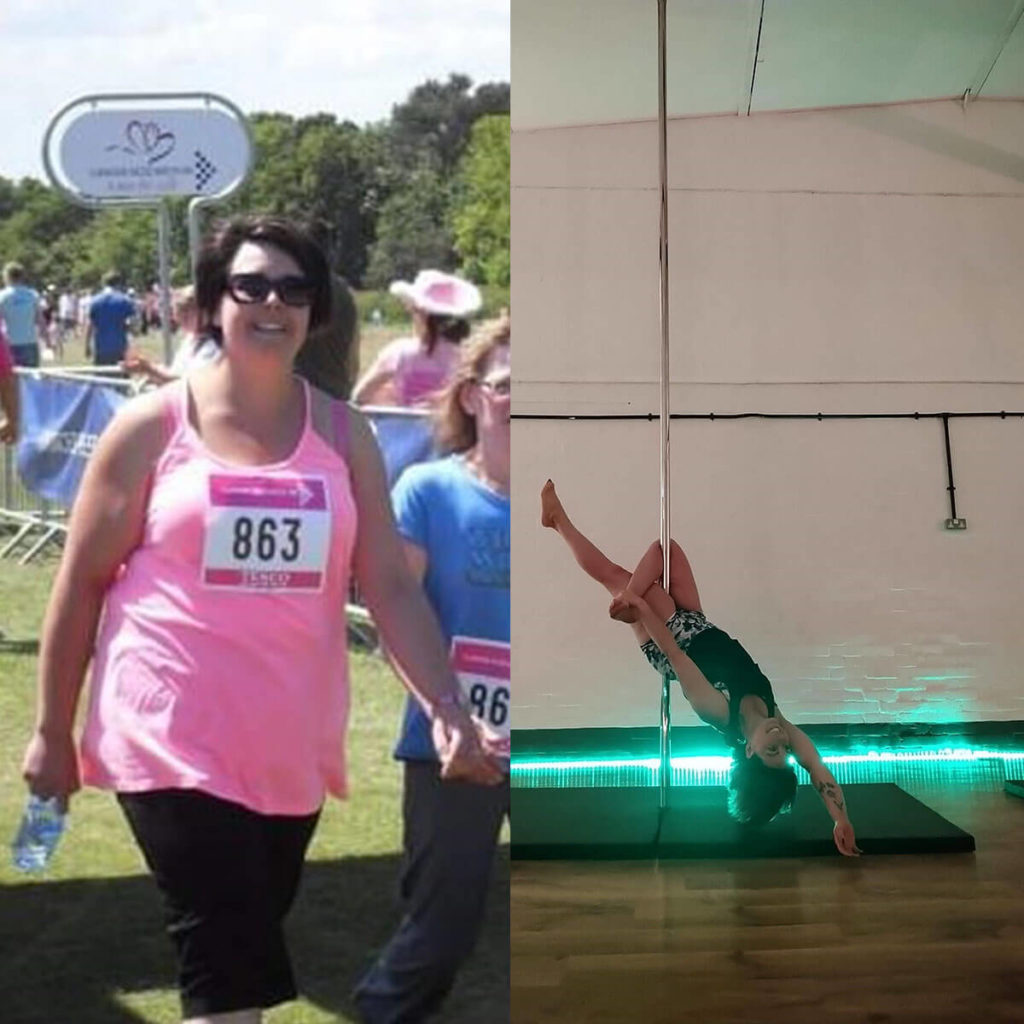 A whole new world of fun fitness activities has opened up to our fantastically flexible header image star Dawn, since she lost five stones with Slimming World.
She says "Losing weight has given me so much motivation to try different things. I run, I burlesque dance and the latest thing I've started is pole fitness. The confidence I've gained since losing weight is fantastic! I would never have walked through the doors to try this before."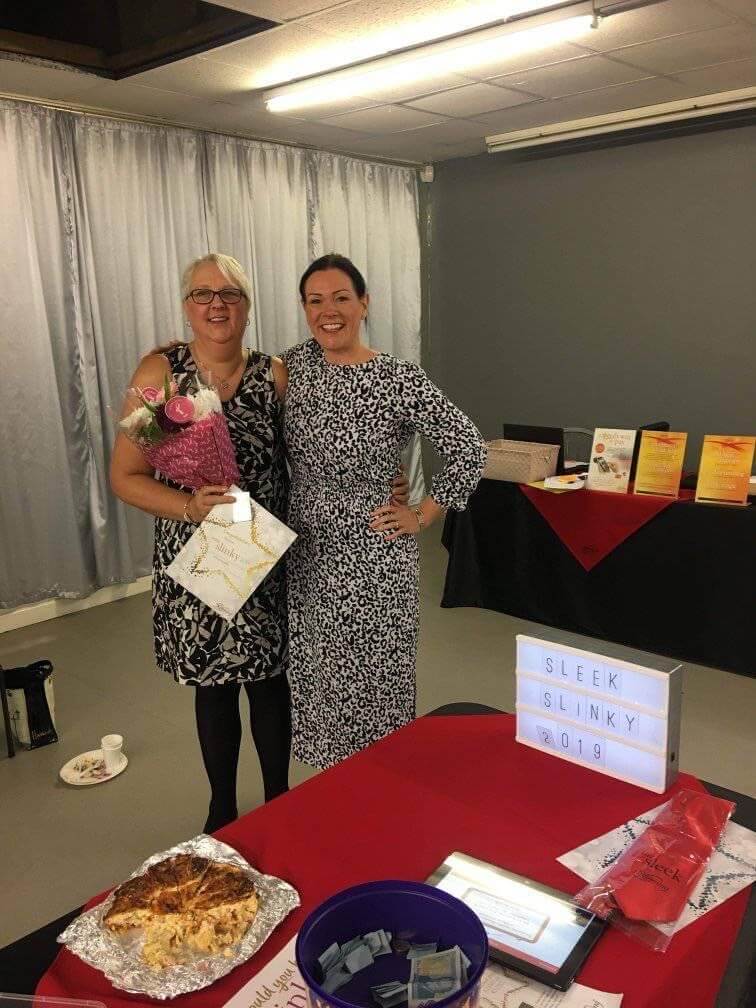 Gorgeous group member Heather (pictured with proud Consultant Emma Fish) is celebrating being voted her group's Miss Slinky 2019.
Heather says "I've lost three stones since joining my local Slimming World group in Kinsley. Everyone is so friendly – we even sometimes meet up outside of group. As well as my weight loss, the best thing that I have taken from Slimming World is improved confidence. Slimming World has helped me learn to love myself, and that really has been life changing."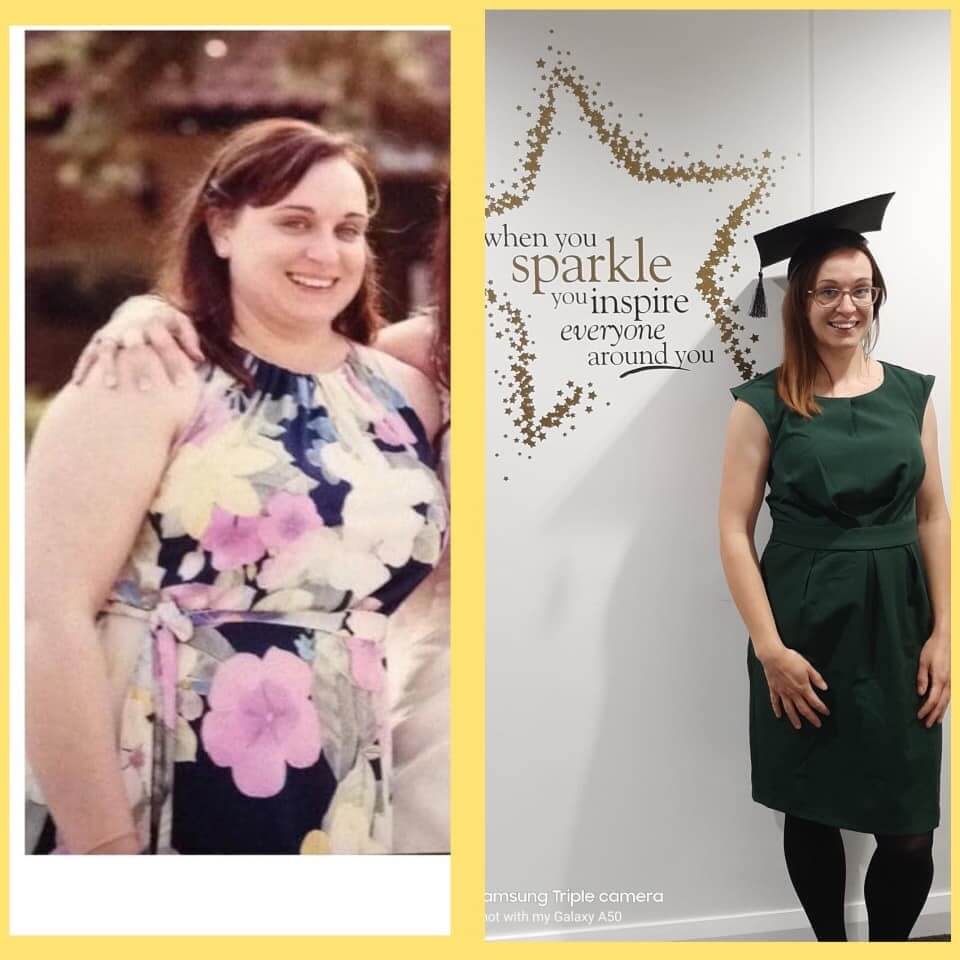 Stephanie Smith lost four stones as a Slimming World member, and has now started a whole new career helping others on their weight loss journeys (here she is graduating as a Slimming World Consultant). All of this from a single Slimming World leaflet that was delivered through her mum's door!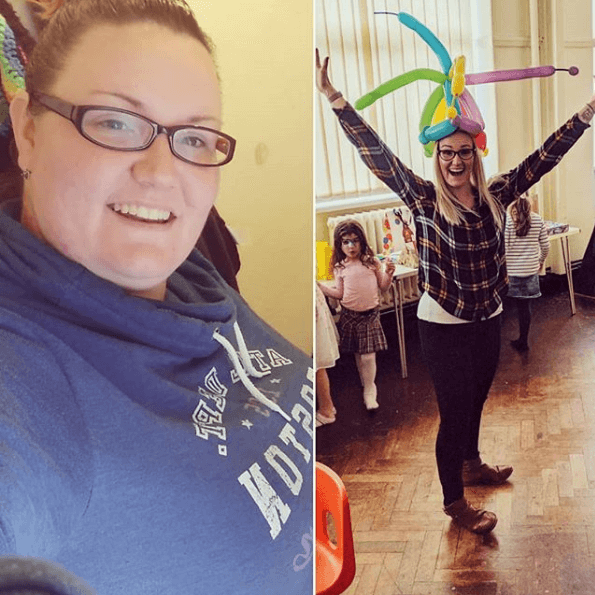 Charlie (@adult_sleep_sw_repeat) has lost over eight stones with Slimming World – but she definitely hasn't lost her sense of fun! She says "My weight loss is something I'm immensely proud of. I can hold my head high and say it is a major success."

As you can see, our members are a busy bunch. If you're not yet part of the Slimming World community we'd love to welcome you to your local group, where you're guaranteed to see lots of friendly faces!

We've also got a vibrant Community area for members of Slimming World Online, so you're only ever a click away from a world of weight loss tips, support and inspirational stories.

We can't wait to see what 'amazing moments' November brings you! Whether you're planning cosy nights in with a stash of slimming-friendly snacks, or want to pull on those wellies and make the most of beautiful (fingers crossed!) autumn days, we'd love you to share your pics for our next 'feel amazing' feature.