One of the most important things to know about Slimming World's Food Optimising plan is that it's fully flexible, so you can tailor it to suit your needs and any religious or cultural considerations, such as the month-long Muslim observation of Ramadan. Here's how Food Optimising fits in with this special month.
Suhur (the pre-dawn meal)
Food Optimising has been developed to help us stay fuller for longer, so Free Food is ideal for Suhur. Protein-rich Free Food, such as lean halal meat, is best at keeping us satisfied, followed by foods containing fibre, such as rice, beans and grains. Most fruit and vegetables are also Free, many of which have a high fluid content (which will contribute towards hydration).
Enjoying a healthy, balanced meal each morning may help to reduce feelings of hunger during the daytime fast and support you to get the nutrients you need.
Recipe idea: A plateful of scrambled eggs, mushrooms and beans makes for a satisfying start to the day.
Iftar (meal after breaking fast)
This is usually a sociable time, with family and friends coming together to share a meal. It's recommended that this meal, like Suhur, should be well-balanced, containing foods from each food group. Include as much Free Food as possible, for example, tomato-based home-made sauces, vegetables, lean cuts of meat and fish and plain rice, pasta and grains. You can eat as much Free Food as you like on the Slimming World plan, so meals which include lots of it are the perfect way to fill up without sabotaging your weight loss.
Recipe idea: Tuck into beef kofta meatballs in a spicy tomato sauce, served with rice and your favourite vegetables.
Eid
Eid, the festival that marks the end of Ramadan, is a special time, and you absolutely can enjoy all the festivities with Slimming World. Our members have access to more than 1,700 recipes online, making it easy to plan a show-stopping menu fit for such an important feast. If you're worried about the possibility of this three-day celebration sending you off track, you'll find personalised support and strategies in your Slimming World group.
Recipe idea: These spicy vegetable pakoras are a real crowd-pleaser!
Top tip: Some brands of low-calorie cooking spray may contain alcohol, so check the label first. Alternatively, it can be replaced with 1 level tsp olive oil (2 Syns).  
Meet the members who are slimming through Ramadan
Manjula (@manjula_swgroups) served up a deliciously simple prawn and orzo risotto from the Slimming World Passion for Pasta (and Noodles!) recipe book. She says: "Who says fasting in Ramadan can't be exciting?!"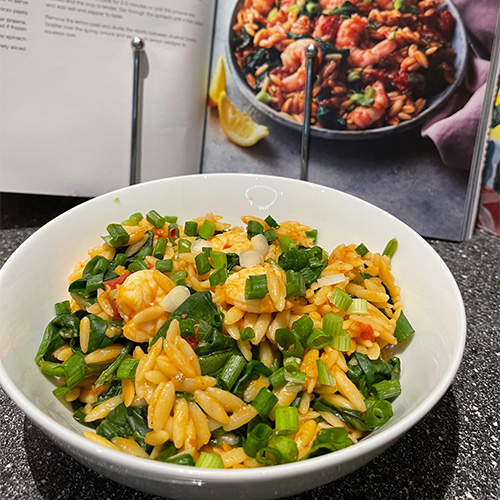 MORE FOR MEMBERS: Slimming World members will find the Passion for Pasta book available to buy in their group (or from the online shop if they're a Slimming World Online member). 
Hameedah (@slimming_world_at_batley) is enjoying these delicious slimming-friendly kebabs after a busy few weeks of Ramadan preparation!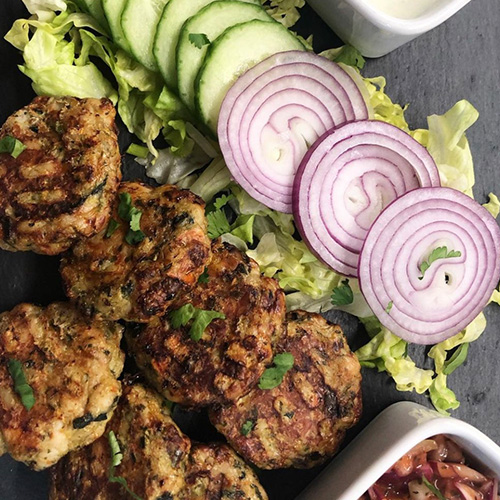 MORE FOR MEMBERS: Slimming World members can take a closer look at how to Food Optimise through Ramadan, with lots more information about the Food Optimising plan and 30 recipe suggestions, in our Ramadan: How Food Optimising fits in article.