Marrying Suzanne and celebrating with our family and friends was such a special moment, and it was made even more perfect by the fact that we both felt beautiful in our wedding outfits. Suzanne looked amazing in a full-length bridal gown, and I went slightly less traditional in my dream jumpsuit.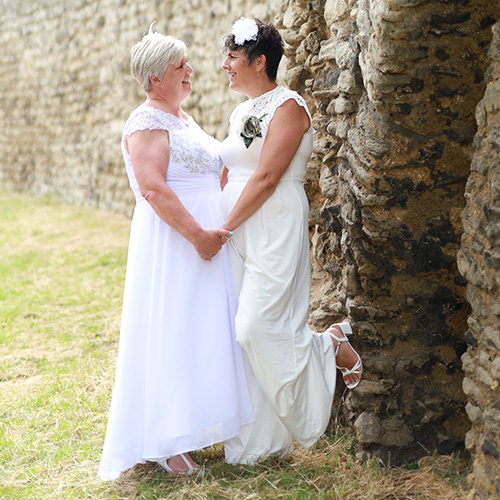 We were over the moon when we got engaged, and we both wanted to feel our best on the big day. As well as gaining a fiancée, I'd also become a nanny in 2019, and I wanted to be able to play and have fun with my grandaughter. Losing weight hadn't been a priority before – I was more interested in food than what I looked like. And the food that I was interested in wasn't healthy stuff; I'd go for greasy options like chips, takeaways and loads of bread and butter, and snack on crisps and chocolate in between. Over time, my weight crept up to 16st 9lbs.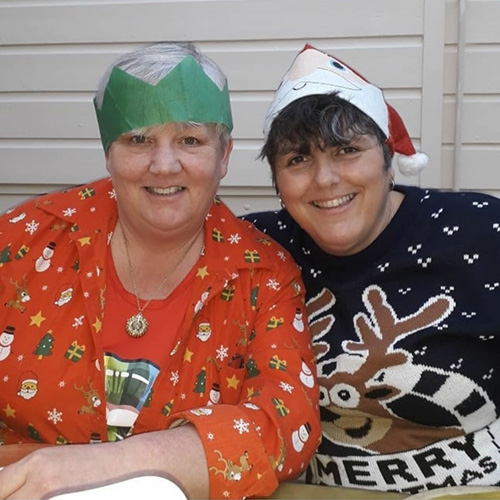 Now, I had two great reasons to make a change, so in January 2020, Suzanne and I joined our local Slimming World group together. As I got to know more about the plan, I realised I could still enjoy my food – I just needed to make some changes, which I was ready to do. I stopped relying on takeaways and started to cook from scratch more using Slimming World recipes, whipping up lovely lasagnas, curries, pasta dishes and roast dinners.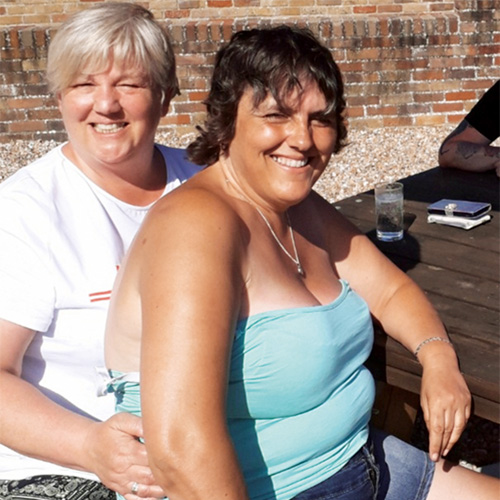 I got off to a flying start, losing 7lbs in my first week! By week three, I'd lost a stone and by March, I'd lost nearly 2st. Then, unfortunately, Covid hit and we had to go into lockdown. I was worried about how I would cope without group, but because I was used to my new way of eating, I found it easy to carry on. By December 2020, less than a year after I joined Slimming World, I'd lost 5st and hit my target weight of 11st 9lbs.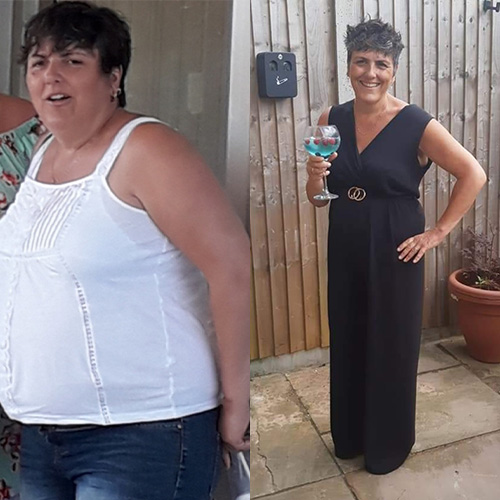 I did struggle a little to maintain my new weight without support, so I rejoined Slimming World as a target member (which is free while you're within 3lbs either side of your target weight). Once back in group, I got the guidance I needed to adjust the plan to suit my new goal, which was to maintain rather than lose. At first, I was a bit afraid this could cause me to actually gain weight and undo my good work. But I trusted my Consultant and within a couple of weeks, my body had adjusted. Now, I'm on a steady and manageable path to staying at my dream weight for life.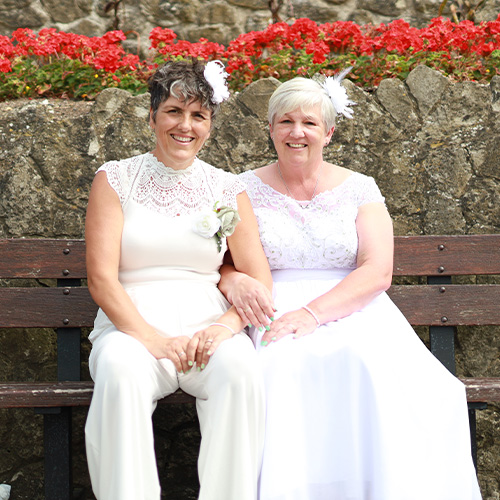 The change in me has been everything that I hoped for. I'm fitter, I can keep up with my little granddaughter and I feel so good about myself. I look younger too, and I'm wearing the sort of clothes I wanted to wear before but felt that I couldn't at a size 20. When our wedding day arrived, I slipped into a white size-12 jumpsuit with ease! Suzanne had lost weight too, and looked absolutely gorgeous in her dress. We both got so many compliments and it was such a lovely day, I only wish we could do it all again!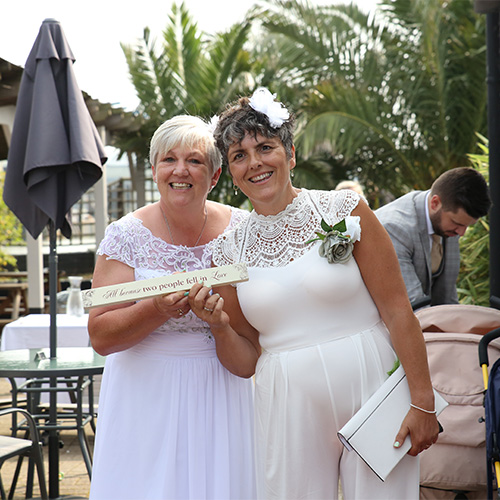 More on the blog: "We lost weight for the wedding of our dreams"
If you're looking forward to a special occasion and would like to lose weight, will will support you all the way to hitting your target, and help you to maintain your new dream weight for life. You can find your nearest warm and friendly Slimming World group here.