As I hit my 30s, I knew my weight was creeping up, but being a busy dad I told myself I didn't have time to worry about it. Then one day, I couldn't reach down to tie my shoes and had to ask my six-year-old daughter, Anaaya, for help. I realised that I wasn't a healthy role model for her and her brother Daniyal, and that was the prompt that I needed to change.
I joined my local Slimming World group and was welcomed by the Consultant, Jeni, who told me all about the plan and explained how I'd be supported through IMAGE Therapy. I found it easy to fit Food Optimising into my life — for me, it was all about keeping it simple and tasty, cooking around work and the kids, and enjoying my food. Within four months I'd lost 3st and, at 13st 4lbs, I felt that I was at the right weight for me.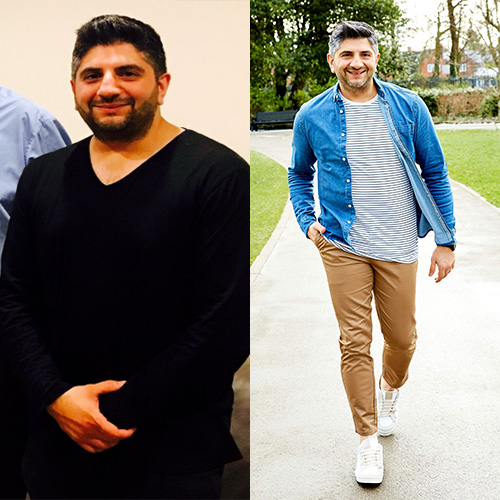 I carried on going to group as a target member because it was my time to focus on me and I got the support I needed to tackle any setbacks. One week, I was telling the other members about my slimming journey, when Jeni took me to one side to ask if I'd ever thought about becoming a Consultant myself. 
It stopped me in my tracks. I thought about how much I'd enjoyed helping others by sharing my own ideas and experiences. I had a full-time job as an IT project manager, though. Could I really fit running my own business around the demanding career I loved? I went to a Consultant opportunity event and realised that the role was flexible enough to work with my other commitments at work and home — and I decided to go for it!
During my training at Slimming World's head office, I developed a deep understanding of the company's powerful methods. As I was introduced to the techniques that help people make lasting changes, they just blew my mind! I also loved all the training on how to run my group and promote it. It struck me how important it would be to reach out to people. I felt like there must be so many people whose lives could be changed just like mine had been.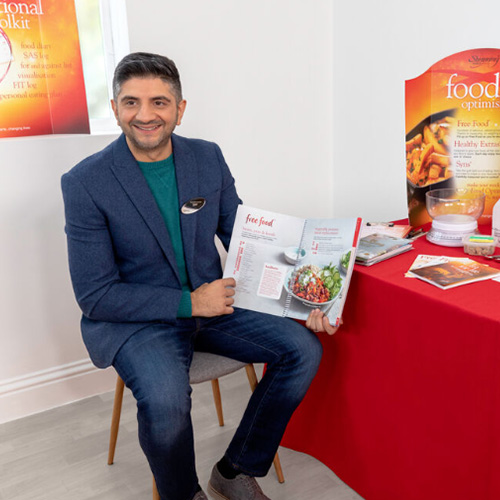 I threw myself into getting to know my local area. The more I discovered about the diverse communities in my hometown, the more I wanted to get the word out to all cultures and religions. I also realised that some people in the Asian community might be put off by the worry that they wouldn't be able to carry on eating their traditional meals, whereas in reality, Food Optimising adapts to all cuisines and tastes.  
My group and the people in it became more and more important to me as I got into my stride, and it gave me a sense of pride that was different to anything I'd experienced before. While I loved the freedom of building my own business, I certainly wasn't going it alone. As well as head office support, I had a local team and a team developer to support and inspire me. I was still loving my career in IT, but when you succeed at something you've created, it's a different type of job satisfaction. Now I have the best of both worlds!'
Could you be a Slimming World Consultant? 
We're always looking for special people to join our growing network of self-employed Consultants – people like you, who have a positive outlook and who genuinely care about the health and happiness of others.
As well as enjoying the satisfaction that comes from transforming lives, as a Consultant you'll reap the rewards of flexible hours that fit around family life, an excellent income, first-class training and support, and all the other benefits that come with running your own business.
Read more about becoming a Slimming World Consultant here