As new research reveals a link between going to a Slimming World group and increased mental toughness, our member Gemma Waring shares the story of how her group helped her through a really difficult time.
Gemma says: "I was only 27 when I discovered a lump in my breast. I knew instantly that it could be serious as four other family members had been diagnosed with breast cancer in their 30s.
Before losing weight I rarely checked my breasts. After losing 4st 12½lbs with Slimming World, my bra size dropped from a 40G to a 34D, which I believe led to me discovering the lump sooner than I might have done when I was bigger.
Within two weeks I was diagnosed with breast cancer. My Slimming World Consultant was one of the first people I told, and even when I was having chemotherapy I still went to group whenever I felt well enough, just to see everyone.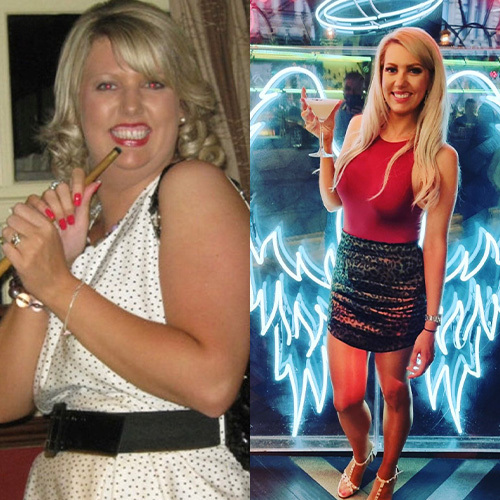 I underwent three months of chemotherapy and then a double mastectomy. My Consultant and fellow members are my friends and I knew I' d feel safe and supported with them. I was determined not to let breast cancer take away my new healthy habits. Slimming World had empowered me to take control and eat well, boosted my energy and helped me enjoy life to the full – I wasn't going to let go of that!
I initially joined Slimming World because I was suffering with stomach indigestion, and my blood pressure was extremely high. I'd been overweight since I was a young teenager – I used to tell myself it was puppy fat, but I was always known as the 'large' one in my family. After having children, I became more aware of my weight, and I was so unhappy with the way I looked and felt. At 16st 3lbs, I didn't want to be known as the big mum at the school gates.
I lost 6½ lbs in my first week at Slimming World and I was so excited. These days I plan what I'm going to eat, and I always make an extra portion at tea, so I know I have something delicious ready and waiting for lunch the next day. I've gone from eating unhealthy takeaways in the evening to enjoying Slimming World diet cola chicken, chilli and curries instead. I'm eating more than I used to but I'm making all the healthy choices.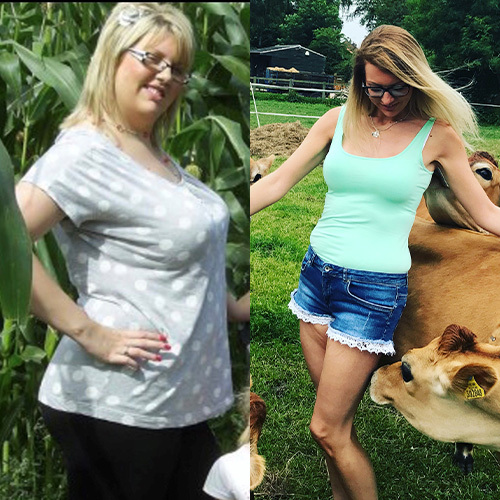 Before I lost weight, I found it difficult to keep up with my two children – now I'm full of energy! I'd also drive everywhere and pick the nearest parking spot to my destination, but now I love walking, and you'll find me out with my little dog, Honey, every day.
When I first joined Slimming World, I wanted to be slimmer, happier and healthier. At 4st 12½lbs lighter, I've achieved my goal. I just never imagined that the support I got from my group to lose weight would one day help to save my life!"
Discover two great ways to join Slimming World here
More about the mental toughness study
Recent research from the University of Lincoln shows that members who are supported to lose weight in a Slimming World group not only get great results on the scales – they can also increase their mental toughness.
The six-month study, which is the first of its kind in the UK, found that:
On average, Slimming World members lost over 2st more than those in a comparison group.
Measures of mental toughness rose 10% in Slimming World group members, whereas there was no statistically significant change in the comparison group.
The findings of the study, led by Dr Elizabeth Stamp, a lecturer at Loughborough University, come at a time when the UK population faces a spiraling obesity crisis and increased mental health challenges.
Joining a slimming group with expertise in helping people to change lifelong habits is well established as a successful way to tackle weight gain. But it's only now we've discovered what an impact a supportive group environment can have on mental toughness.
You can read more about the mental toughness research here