Are you in the habit of putting yourself down? Maybe you rush to make jokes about your appearance before anyone else can? Sadly, it's something we see a lot in new Slimming World members – and something that we strive to reverse by surrounding that member with genuine care, support and positivity.
To better understand the true impact of negative language on weight loss we have carried out research into how fat-shaming and self-deprecation affects weight-loss success – and the resulting Mind Your Language report really brought home the message that kindness is the key to breaking that negative cycle.
We've been working closely with top psychologist Dr Linda Papadopoulos to better understand the links between self talk, self-esteem and weight loss – and how being part of a supportive group can help transform the way we feel about ourselves. Here are her expert thoughts on our findings:
"I've recently been working with Slimming World on their Mind Your Language report, which explores how using critical language around weight and body image to belittle ourselves ultimately has a negative impact on our self-esteem and can spiral into self-loathing.
The research found that 60% of British adults have struggled with their weight or body image and, of those, 74% have used self-deprecating language when referring to their weight or body image.
Shockingly the participants in the research reported using words like 'failure', 'shame', 'dissatisfied', 'hopeless', 'anxious', 'invisible', 'uncomfortable', 'insecure' and 'embarrassed' to describe how they felt about themselves and their weight and body image. But, in contrast to this, Slimming World members who had started to lose weight and were part of a supportive, caring community reported feeling 'positive', 'attractive', 'inspired', 'content', 'empowered', 'happy', 'determined', 'optimistic' and 'fit', and 91% of those said that being a Slimming World member made them feel more positive about themselves."
"Self-esteem can be greatly affected by our self talk, particularly if we belittle ourselves. This can be made worse by external factors, including social media, images in the media and even friends and family, creating a cycle of self-criticism that can be difficult to break. This is damaging because negative self talk escalates, so saying 'I hate my legs' can turn into 'I hate my body' and even lead to 'I don't like myself'.
When struggling with weight or body image, this cycle of self-criticism can mean we become isolated, and we can lose our self-belief and feeling of self-worth and, instead of seeking weight loss support, we sabotage our own slimming goals because we don't believe we're capable of achieving them. Those of us involved in helping people to make changes that they can stick to in the long term know that to break the cycle, inspiration and encouragement, ongoing support and treating people with empathy, kindness and respect is required."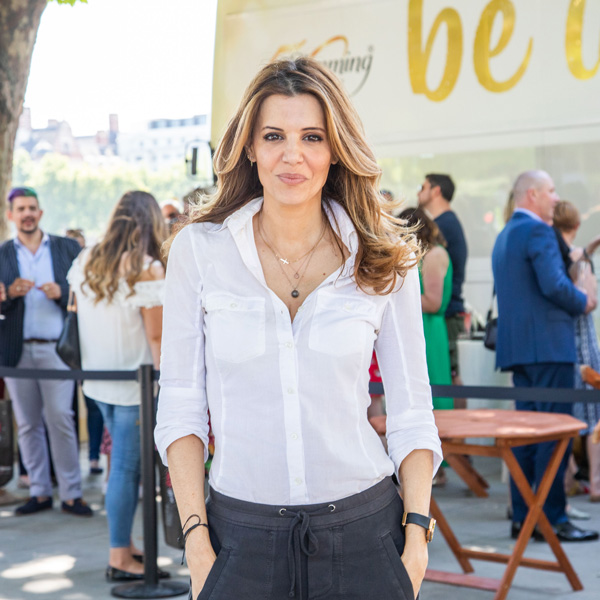 "We know from the research that 72% of members believe their Slimming World group makes them feel like they're not alone, and 89% said losing weight at Slimming World them feel more positive. Members learn to value themselves, quieten their inner critic and turn negative self talk into more positive feelings, both through the changes they make to achieve their own individual goals and from playing a role in other members' weight loss journeys."
Fancy a longer read? You can find the full Mind Your Language report here.
If you're struggling with talking kindly to yourself, you'll find so much support at your local Slimming World group. And members of Slimming World Online will find lots of support in our online Community. Together, we can break the damaging cycle that makes losing weight more difficult and set off down a path paved with positivity.