In a year when we're all keeping a closer eye on our budgets, here's some welcome news: you don't have to break the bank to get active.
Slimming World's Body Magic activity programme is specially created to help you build up your activity levels at your own pace and in a way that fits your lifestyle. So rather than splashing out on a gym membership or fancy fitness gear, you can exercise without spending a penny.
These no-cost activity ideas will help you feel the amazing benefits of moving more – and keep your bank balance healthy, too.
Look for an online workout
YouTube is awash with free workouts and tutorials. Many are suitable for beginners, too, so they're a great place to start if you're new to activity. If you're a Slimming World member, log on to the member website to access 66 exclusive activity videos, specially designed to help people of all fitness and mobility levels enjoy the benefits of regular activity. Pick from seated workouts, strength training, dance, cardio and balance exercises – the choice is yours!
MORE FOR MEMBERS: Pop over to the activity videos library to find a workout that works for you
Start active commuting
Whether you walk to work, jog home or cycle both ways, active commuting saves you pounds – and along with Food Optimising, it can help you lose them, too. If a longer journey means you rely on a car or public transport, you could park a couple of streets away or jump off the bus a stop early and walk the rest of the way.
MORE ON THE BLOG: 7 ways to park your car and boost your Body Magic
Use your smartphone
There are thousands of fitness apps you can download – and many of them are free! With apps for There are thousands of fitness apps – and many of them are free! With apps for everything from running to home workouts, you're bound to find one you enjoy – and that's the secret to making activity a lasting habit.
Find an outdoor gym
At the last count, The Great Outdoor Gym company had installed over 1,500 outdoor gyms across the UK, so there's likely to be one near you. These gyms include bikes, treadmills and toning machines to give you a well-rounded workout – and they're all free to use.
MORE FOR MEMBERS: You can find a beginners' guide to exercise equipment in our feature Get active in the gym
MORE ON THE BLOG: A beginner's guide to jogging
Take a walk
A brisk walk is an unbeatable way to get active. It's free, you can do it anywhere and it counts as moderate intensity cardio activity, which means that, done regularly, it can help reduce the risk of type 2 diabetes and some cancers.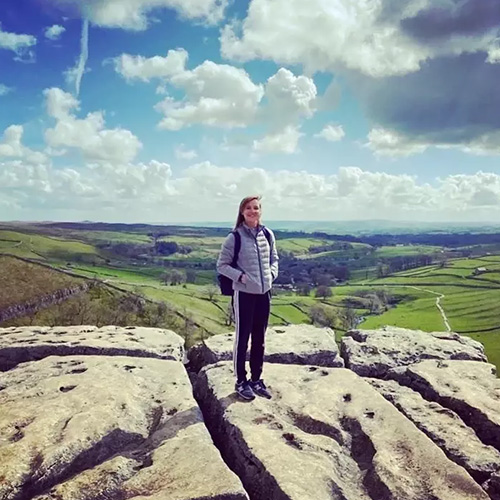 Aimee (@whataimzeats.sw) and her partner made the most of the recent sunny weather with a sun-soaked hike in the countryside (and a Slimming World picnic along the way).
"Both of us were surprised at how fit we felt and that's definitely down to the more regular Body Magic we have been doing," she says. "Two years ago a walk to the park would leave me shattered and needing a nap so we've come a long way since then."
MORE FOR MEMBERS: Walk your way to fitness will explain how to find your stride with Body Magic
Spruce up your garden
If you're heading back into the office after working from home, your daily commute could be the perfect opportunity to sneak some Body Magic into your day, and save some cash on petrol or
Digging, raking, mowing, pushing a wheelbarrow… there are so many ways to work your heart, lungs and big muscles – and tidy up your outdoor space. If you don't have a garden, find out if you can volunteer at a public garden or green space via the Royal Horticultural Society or The Conservation Volunteers.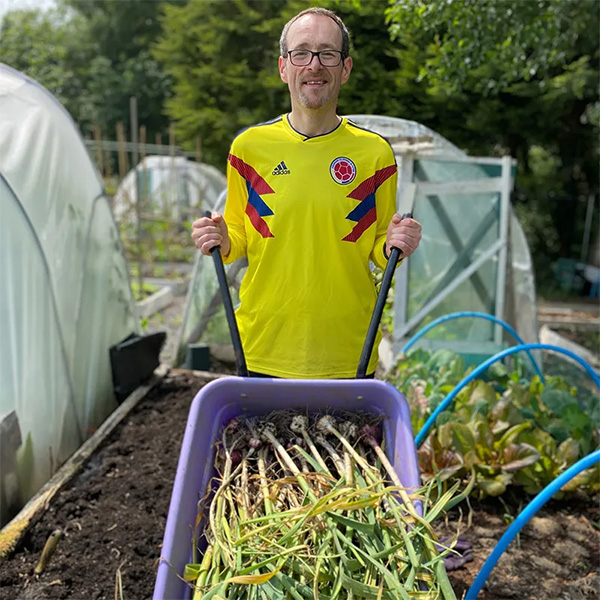 Phil Kayes, who lost more than 21st, keeps active by helping out in his partner's allotment – with the added bonus that he gets to grow fresh vegetables for his Food Optimising meals.
MORE FOR MEMBERS: Our guide to garden workouts will help you tend to your outside spaces and reap the benefits of moving more
If you'd love to get more active, but don't know where to start, Slimming World's Body Magic programme can help. Our unique activity plan is designed to help you overcome your personal obstacles to exercise and gradually make activity part of your lifestyle, whatever your weight, age or fitness level. You'll also get access to our full get-fit toolkit, which includes:
more than 60 on-demand activity videos, with workouts for every ability
easy-to-follow exercise guides and activity ideas
an online activity tracker, so you can chart your progress towards your next Body Magic award
the FIT log tool, to help you identify any barriers and put strategies in place
exclusive fitness-themed podcast episodes