Easter just isn't Easter without chocolate eggs, and there's no need to miss out on a tasty treat. This creamy cheesecake has a crunchy biscuit base and a sprinkling of mini eggs to make your Sunday celebration all the sweeter.
Slimming World mini egg cheesecake recipe
serves 10
5½ Syns per slice
takes 15 mins to make (plus 4 hours 15 mins chilling time)
What you need:
10 reduced-fat digestive biscuits
50g low-fat spread
low-calorie cooking spray
4 sheets leaf gelatine
600g fat-free natural Greek yogurt
150g extra-light plain soft cheese
1 tsp vanilla extract
2 level tbsp sweetener granules
10g milk chocolate, grated or finely chopped
10 Cadbury Mini Eggs, roughly crushed or chopped
What you do:
1. Line the base of a 20cm non-stick loose-bottomed tin with baking paper. Put the biscuits in a sealable food bag, seal and bash with a rolling pin to make fine crumbs. Or you could put the biscuits in your food processor and blitz.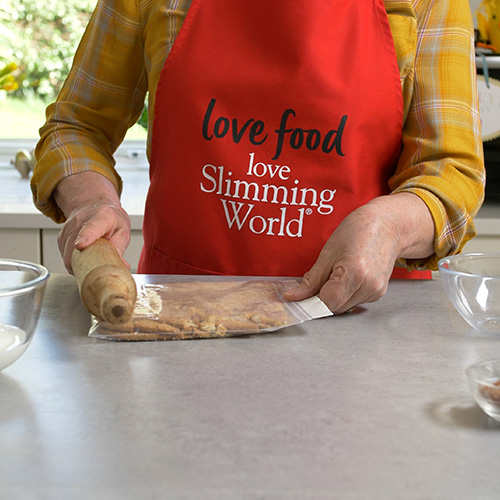 2. Melt the spread in a small, non-stick saucepan over a low heat, then stir in the biscuit crumbs. Spritz the tin with low-calorie cooking spray, then spoon the crumbs into the tin and, using the back of the spoon, press them down to cover the base evenly. Chill in the freezer for 15 minutes, or in the fridge for 30 minutes.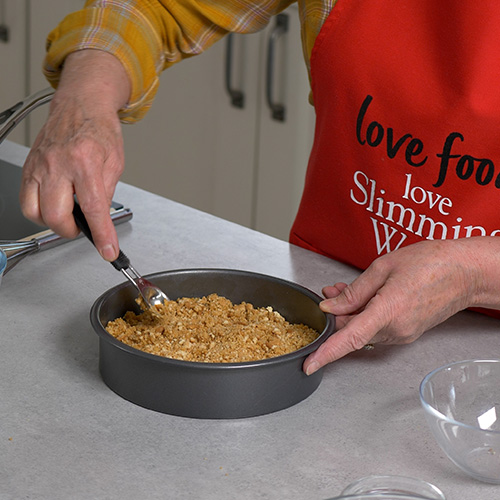 3. Meanwhile, soak the gelatine in a bowl of cold water for 5 minutes, or until softened. Remove the gelatine, squeeze out any excess water and put it in a small non-stick saucepan with 200g of the yogurt. Stir continuously over a low heat for 1-2 minutes, until the gelatine has melted into the yogurt. Leave to cool.
4. Put the remaining yogurt, soft cheese, vanilla extract and sweetener in a large mixing bowl. Add the gelatine mixture and beat everything together until well-combined and smooth. Stir in the grated chocolate, then spoon the mixture over the biscuit base and smooth the top. Chill for at least 4 hours, or overnight if possible.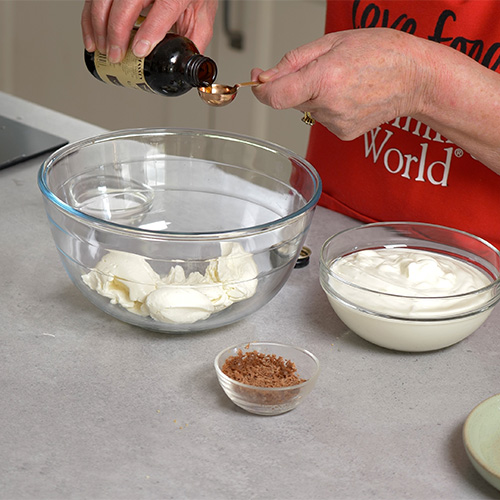 5. Carefully remove the cheesecake from the tin, discarding the baking paper, and put it on a serving plate or cake stand. Evenly scatter over the mini egg pieces and cut into 10 equal slices to serve.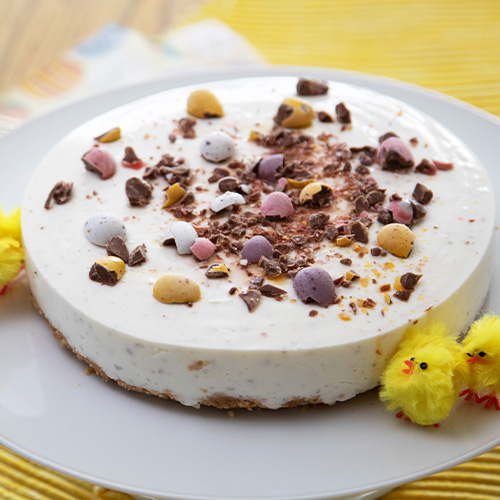 Recipe tip: You can make the cheesecake up to 24 hours ahead. Keep it in the fridge and only top it with the mini egg pieces when you're ready to serve.
MORE ON THE BLOG: Your easy Easter menu, including brilliant breakfast ideas, scrummy Sunday roasts and slimming-friendly puds
Join Slimming World for a delicious Easter
There's a basketful of brilliant Easter-themed ideas over on the Slimming World website this week. Members can hop on to the website and chick out…
Easter Sunday the Slimming World way
Enjoy Easter treats and stay on track
Your favourite Easter recipes revealed
Get energised this Easter