At over 22st, our Woman of the Year 2019, Wendy Deacon, was too nervous to leave her home. Now, alongside a fantastically Food Optimised menu, she's swapped weekends on the sofa for long walks and gym workouts with her fiancé, Dave. Here's how Wendy conquered her fitness fears and turned her life around:

Hurrying out of the changing room, I walked quickly around the edge of the pool and got into the water before anyone had a chance to see me. I'd lost 5st 7lbs with Slimming World and, while I still felt incredibly uncomfortable about my size, I'd decided to brave my first aqua aerobics class.
Then, something amazing happened. As the instructor took the class through the moves, any worries I had floated away and I found I really enjoyed being in the water. It was hard to believe that just 10 months earlier, I'd weighed over 22st and felt uneasy about leaving the house.

Going back to the beginning, I'd put on weight as a new mum in my 20s. Juggling a baby and a full-time job was hard work, and I'd slipped into an easy routine with food. I'd often skip breakfast, grab a shop-bought breaded chicken roll (with cheese, garlic and taco sauce) and a packet of crisps for lunch, and then pick up a takeaway on my way home from work. And I always had a large bar of chocolate tucked away in my desk to snack on throughout the day.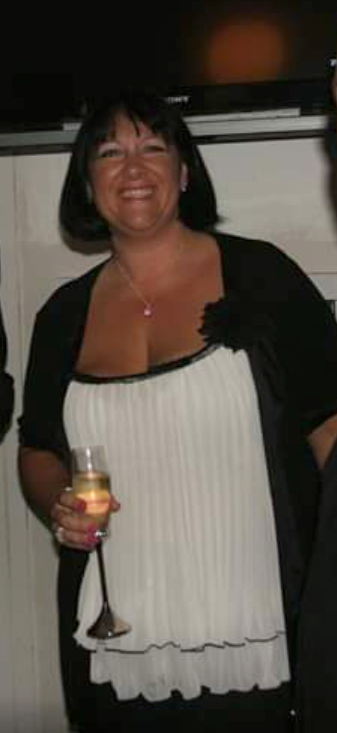 As I got bigger and bigger, I became increasingly self-conscious. It got to the point where I felt uneasy whenever I left the house in case someone saw me or tried to start a conversation. I remember once a small boy pointed at me in the street and said "look at that fat lady" to his mum. She tried to hush him but the damage was done. I'd never felt so embarrassed – I just wanted the ground to swallow me up.

I took to spending more of my time on the sofa, hiding away from the world. Even if I managed to summon the energy to go outside with my family, I couldn't join in with any type of activity – a short walk would make my legs sore and my knees ache. If Dave got me out of the house, I'd soon be puffing and panting – and I'd pretend to stop and look at my phone so he wouldn't know that I needed a rest.

"She thinks you're going to eat yourself to death…"

At that point, my health was at an all-time low. I already had prediabetes, and when I told my doctor I was worried about having a heart attack, she told me I should be more worried about having a stroke – then I'd really be in trouble. But even with my doctor's warning ringing in my ears, I just couldn't bring myself to try to lose weight.

That all changed when my mum sat me down at home and told me how worried my daughter, Amy, was about my health. "She thinks you're going to eat yourself to death," Mum said. "She's terrified that she's going to lose you." Hearing those words broke my heart. The thought of my daughter being so worried about me brought my health issues into sharp focus. I needed to do something about my weight, for myself and for my family.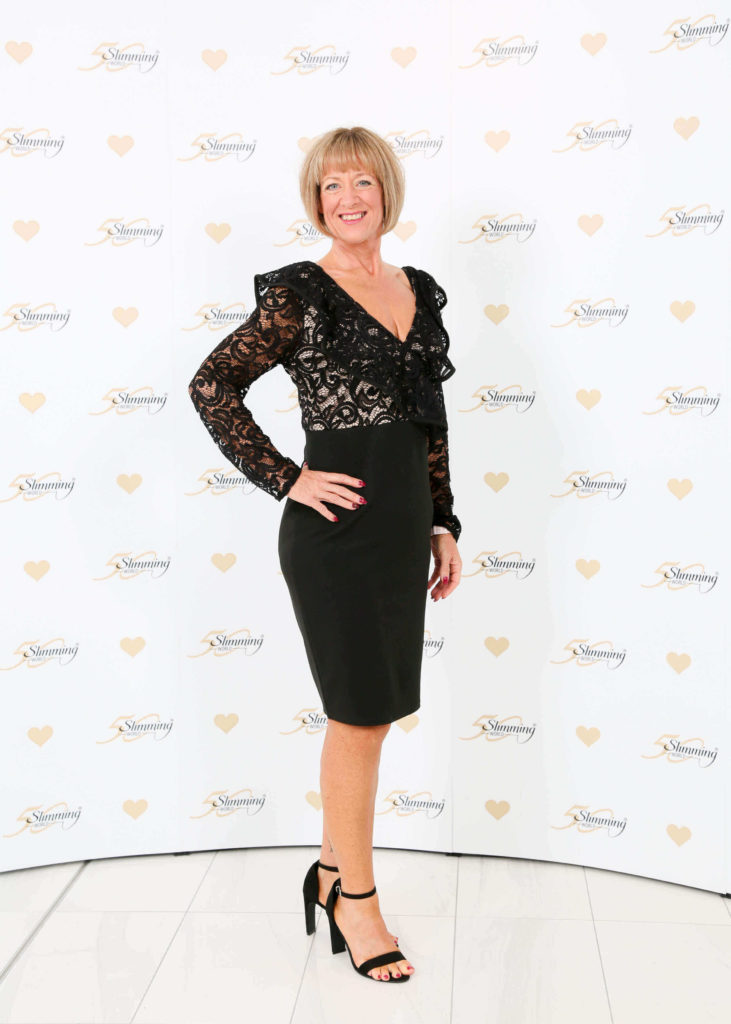 I'd tried lots of fad diets in the past. Everything worked for a little while, but they were quick fixes and I could never stick to them for long. This time around I had to tackle my weight for good. I knew that Slimming World was based on eating everyday foods and never going hungry, so it seemed like the perfect fit. I also knew that, especially at the start of my weight loss, I needed motivation to help me stick with my commitment.

I was so nervous walking through the doors of my Slimming World group for the first time – and I felt embarrassed because I thought I'd be the biggest person there. As it turned out, there was no reason for me to feel that way. I was welcomed with open arms and met a whole room of inspiring, friendly people. All of us were there to lose weight together.
I embraced the eating plan straight away. I swapped my takeaways for home-cooked versions of my favourite meals, like chicken curry, spaghetti bolognese and lasagne, and started to batch cook to save time during the week. I even started to eat breakfast, which was a minor miracle! I'd fill up with a bowl of fruit and yogurt during the week, and at the weekends I'd have scrambled eggs and mushrooms – or go for the full shebang with a slim-friendly fry-up!
Overcoming my fitness fears
Within a few months I'd lost 4st and my clothes were feeling looser. Suddenly, anything seemed possible, and that's when I did something I never imagined I'd do… I started thinking about adding in some Body Magic. And I knew exactly how I wanted to get started. The next morning, as I set off on a walk down my street, part of me thought I was crazy. What if people were watching and judging me? Should I just turn back? Somehow I silenced the negative thoughts and just kept on walking.
After a 10-minute walk I felt exhausted, but I'd done it! I did the same walk the next day, and the day after that, and within a couple of months I was able to walk for 50 mins without stopping. Eventually, Dave started joining me for strolls around the park, too – it felt great to be enjoying an activity together.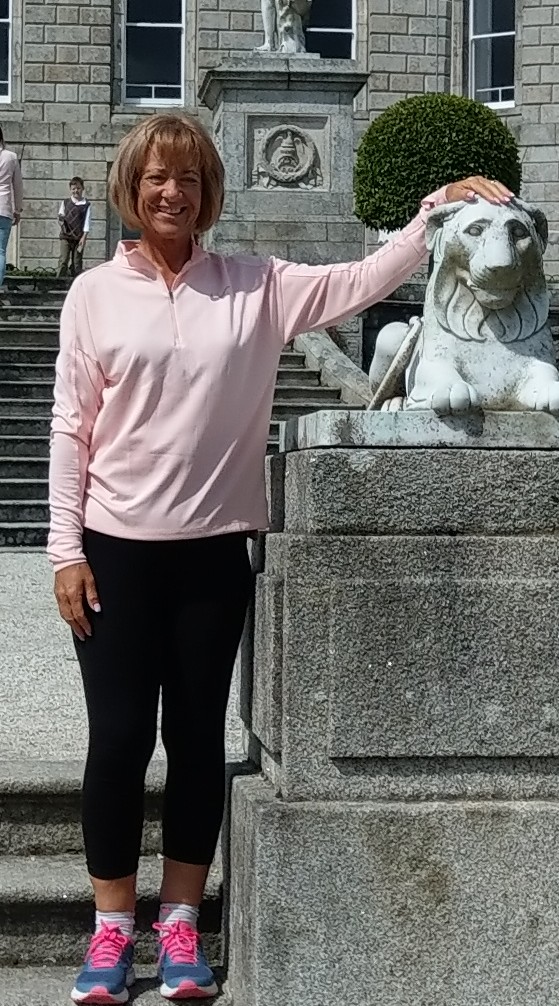 As the evenings started to get darker, I decided it was time to find other ways to exercise. By this point I'd lost over 5st and felt confident enough to try a fitness class – yes, exercising with other people! That's when I started doing aqua aerobics, which involves doing aerobic exercises in a swimming pool and was easy on my joints.
Although I initially felt self-conscious standing around the pool in my swimming costume, I soon realised that no one was looking at me. I felt a real sense of achievement after that first class, and pretty soon I was going two or three times a week, as well as enjoying long walks with Dave at the weekends.
As I felt myself becoming fitter, my confidence rocketed and those negative thoughts I used to have just faded away. So, around 18 months after joining Slimming World, I decided I needed a new exercise challenge. By that point I had lost 10st and had absolutely no worries about signing up to a personal-training session at my gym. The trainer showed me how to use all the equipment safely, putting me through my paces on the treadmill and weight machines – and I was surprised to find I was a lot stronger than I'd thought!
My body ached for days after that first session, but I'd definitely caught the bug. By going to the gym a few times a week, I soon began to see other benefits as my arms and legs looked more toned – it felt amazing to see my figure changing.
My confidence soared!
I reached target in July this year and, a few months later, Amy asked me to do a 5K with her. Some parts we ran and some parts we walked, and as we powered across the finish line together, she turned to me and said, "You did it! I'm so proud of you, Mum." Hearing that felt fantastic, and I realised that I was proud of myself, too.
That confidence soon spread to other areas of my life. Dave and I had been engaged for nearly three years, but at the time I was a size 32 and dreaded the thought of looking for a dress and posing in front of a photographer. Now, Dave and I are looking at setting a date for the wedding and I've already started dress shopping! Trying on a size-10 dress – and having to have it pinned back because it was too big! – was a huge moment for me and I can't wait to start planning our big day.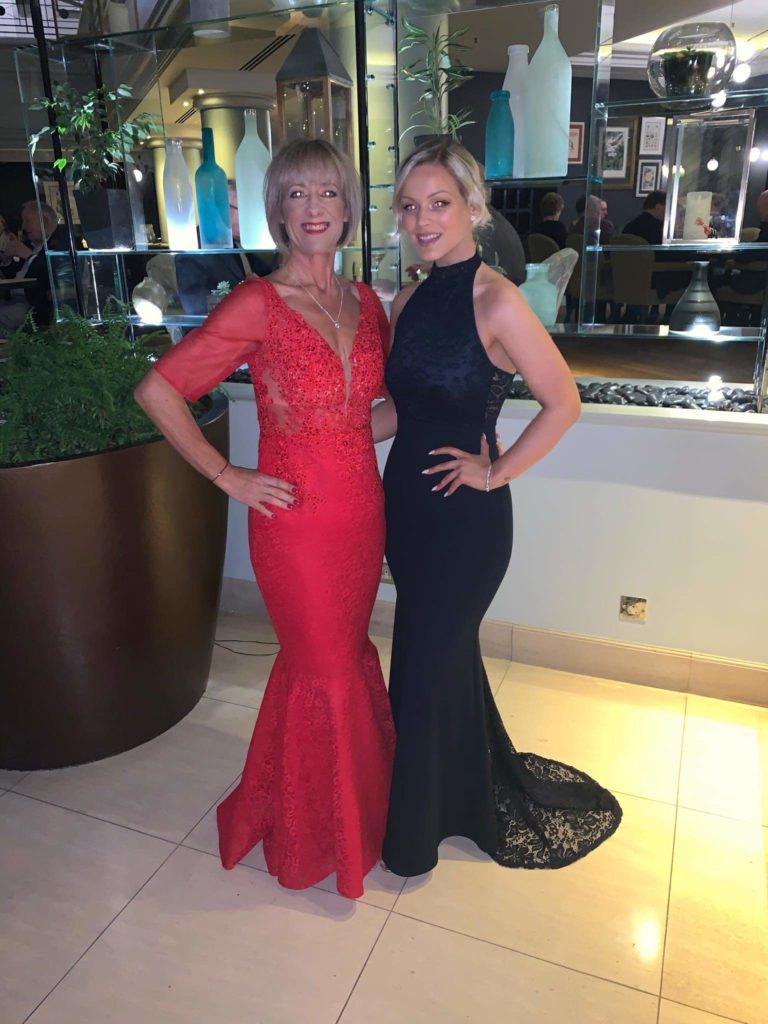 I can't believe how much my life has changed since losing 12st 4½lbs. I'm still amazed by how much more energetic I feel, plus my blood sugar is now at a normal level, which is great news for my health. As for Body Magic, I'm planning to start boxercise classes in the next few weeks – I feel so fit, healthy and confident that I want to grab every challenge!
Of course, the recent highlight of my Slimming World journey was being crowned Woman of the Year 2019 at the November Slimming World awards. The most magical moment was when Amy joined me on the stage, turned to me and said "Mum, I'm so proud of you. I feel like we can take on the world!" That really meant everything to me – and I'm determined to do exactly that.
Wow – what an inspiring story from our newly crowned Woman of the Year! When you join Slimming World and start talking to other members, you quickly realise that everyone has a different story and their own personal challenges to overcome. It's safe to say that Wendy has tackled her obstacles with bags of newly found energy and a real passion for Body Magic.
Wendy has attended two groups in Leixlip, Ireland, and found the support of both of her Consultants, Pippa and Barbara, invaluable. If there's a weight loss challenge that you're struggling with, you're guaranteed lots of support at your local Slimming World group. You'll also find a fantastic friendly Community at Slimming World Online. Whatever barrier you feel stands in your way, we're here to help you break through it.
*Weight loss will vary due to your individual circumstances and how much weight you have to lose.