At Slimming World, we love nothing better than to see what delicious dishes our members are making and enjoying at home. Our Man of the Year 2019 Ben Muscroft loves cooking up a slimming-friendly storm, so we asked him to share a sneak peek at some of his favourite kitchen creations. Ben says:

"Food is a great passion of mine – and I knew that if my meals weren't tasty or interesting I'd get bored and not stick to it. I soon discovered that the only limit to Food Optimising is your imagination!

"I have a huge catalogue of Slimming World recipes under my belt and I'm always looking at the websites and cook books for more ideas – there are over 1000 recipes on the member website, so I never get fed up of having the same things. Group is a great place to get exciting new ideas and tips too – I love hearing what everyone is cooking!

"As a keen foodie, I also love that pretty much any recipe can be adapted to make it Food Optimising-friendly, so I never feel like I'm missing out. The world's your oyster!"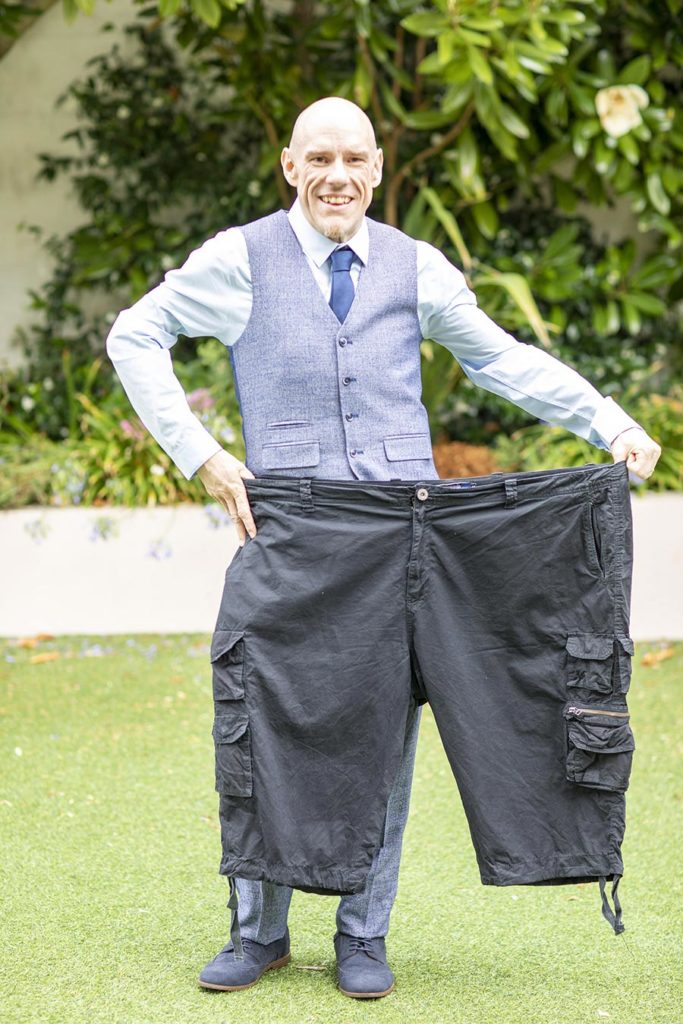 Here are some of Ben's favourites…
Whole baked tuna
Ben served this showstopper dish with salad and devilled eggs – all Free Food when prepared the Slimming World way!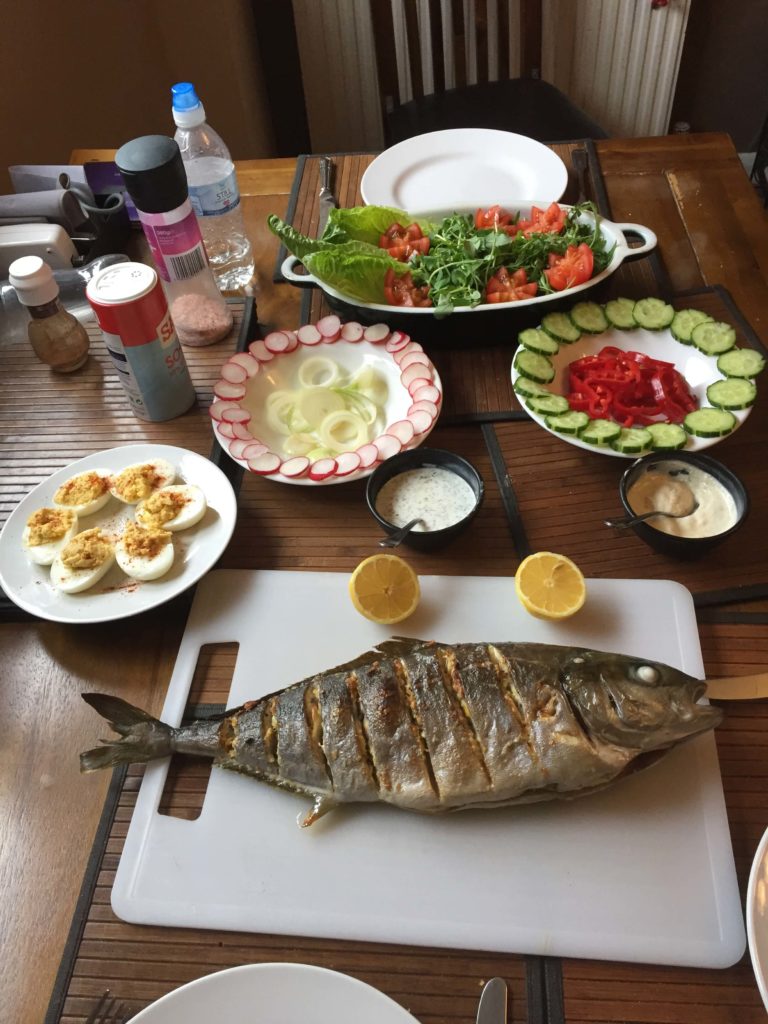 Beef saraman curry – from the Slimming World Curry Club cookbook
This is a melt-in-your-mouth curry, using stewing beef and a blend of spices – and it's completely Free! There are loads of different Slimming World curry recipes to choose from, so your Friday nights are sorted, whatever your curry of choice.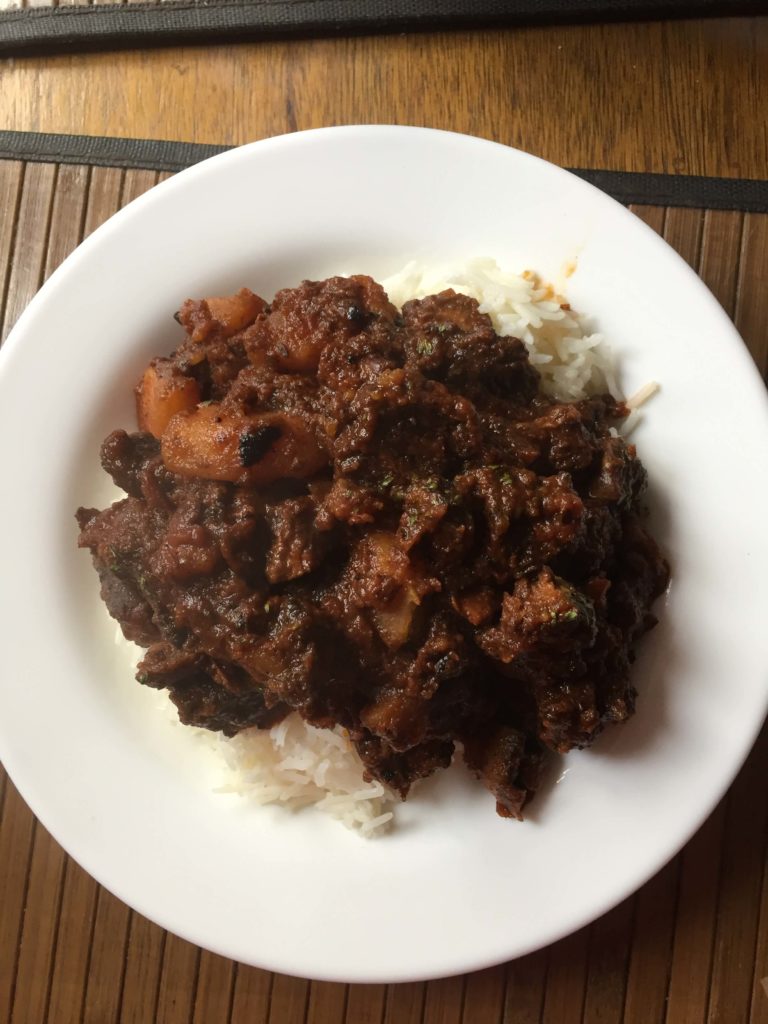 Seafood laksa
You'll find both prawn and vegetarian-friendly mushroom laksa recipes in the huge recipe collection on the Slimming World member website.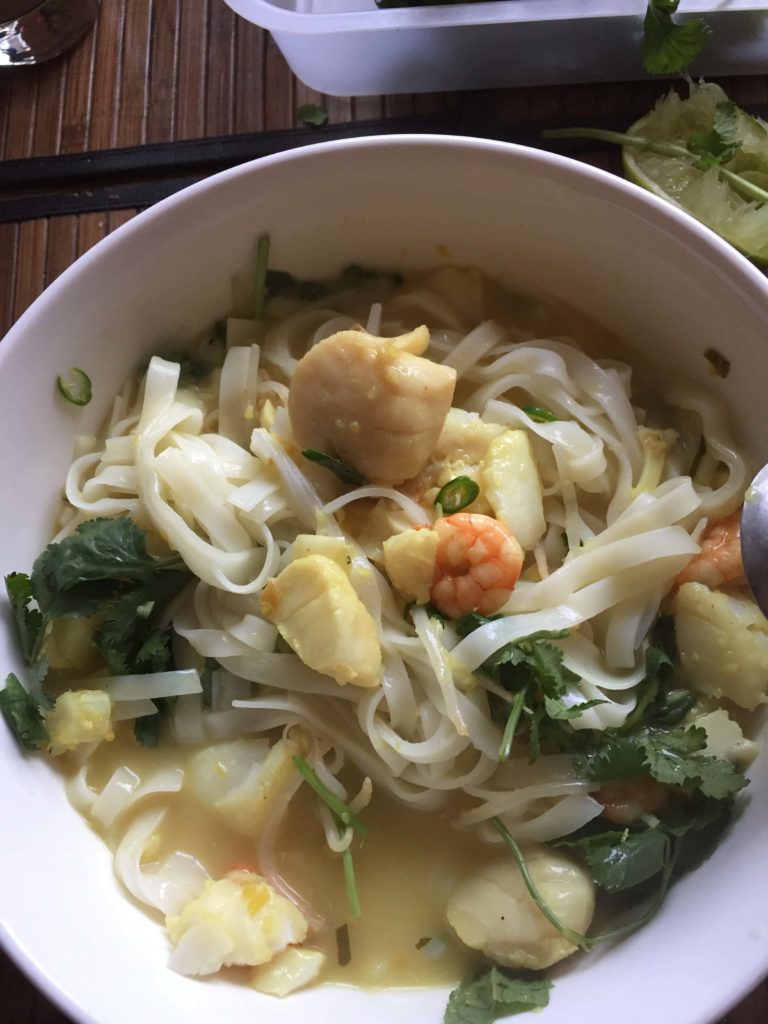 Mushroom and bacon arancini
Ben adapted this recipe from Slimming World Magazine and served the baked Italian rice balls with salmon and roasted aubergine.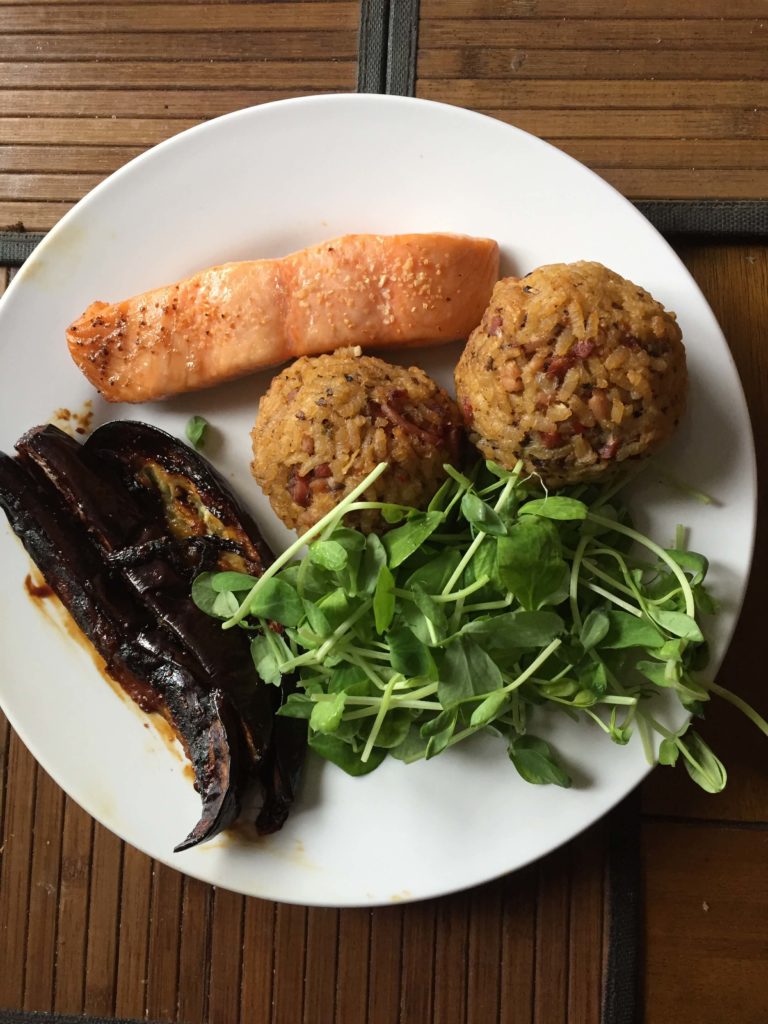 Bibimbap
This is another recipe that Ben spotted in Slimming World Magazine. All the amazing tastes of Korea and totally Free.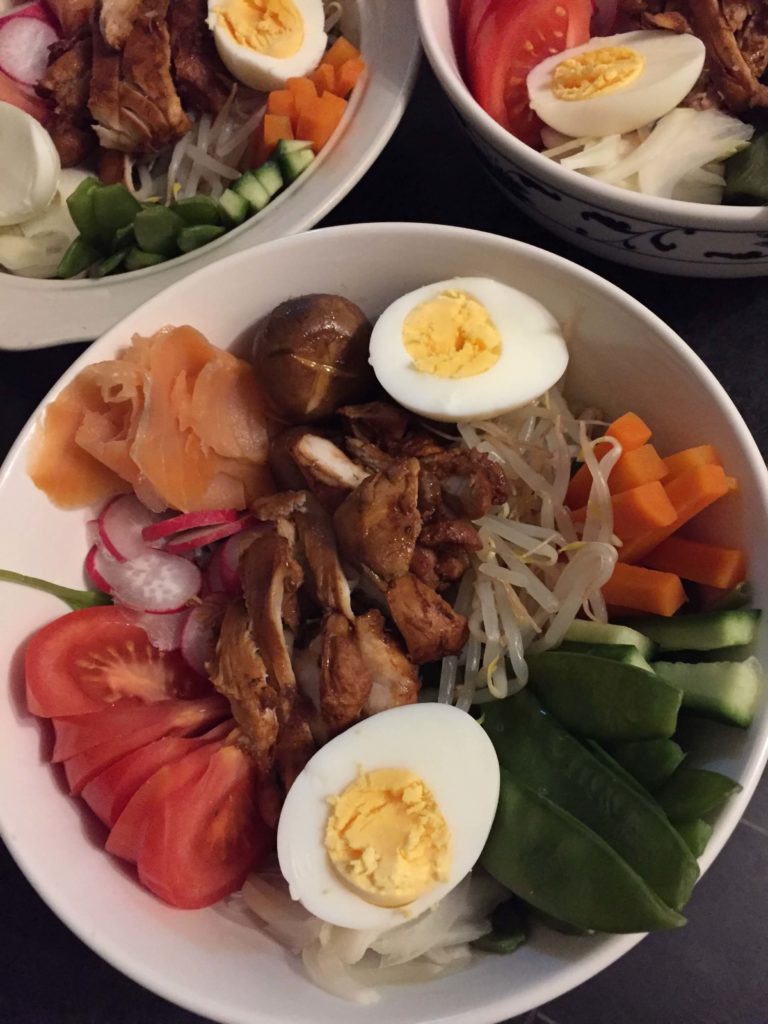 Sushi cake
Ben made this colourful prawn-topped sushi cake for his sister's birthday. He says, "My sister is a Slimming World member too, and I knew she'd appreciate a healthy cake more than a sponge version. She loved it!"

Ben also made individual smoked salmon and cucumber sushi.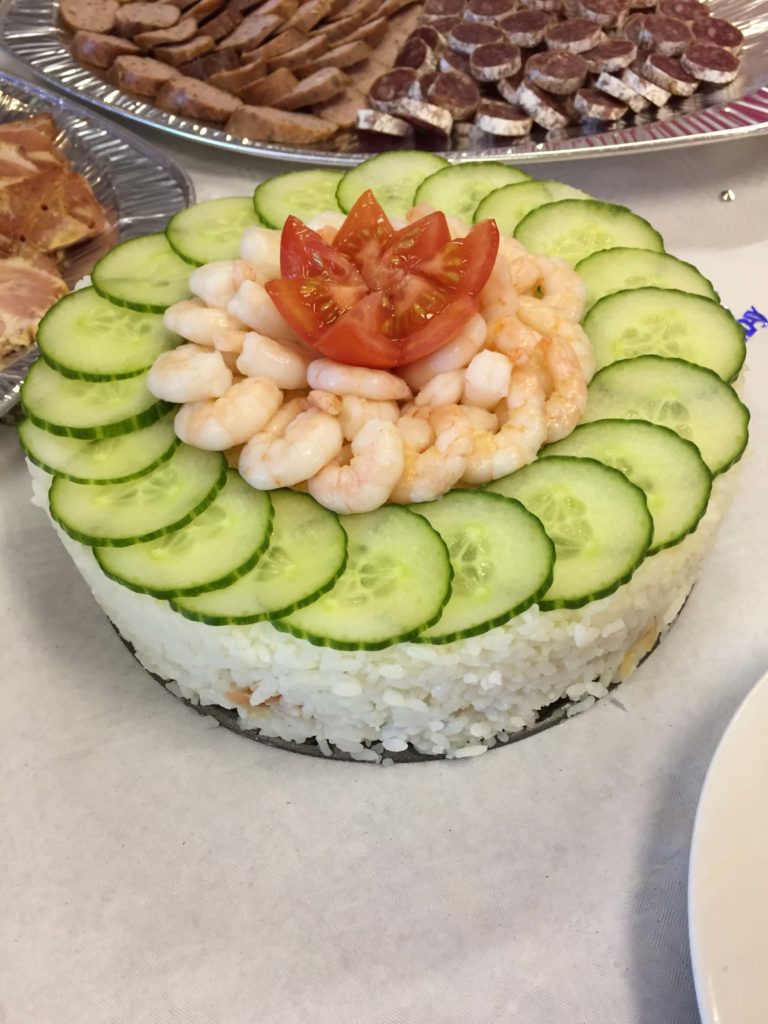 Chicken kebab
This whopper of a kebab definitely hit the fakeaway spot! There are lots of Slimming World kebab recipes to try, so you can swerve the takeaway and make your own slim-friendly version at home.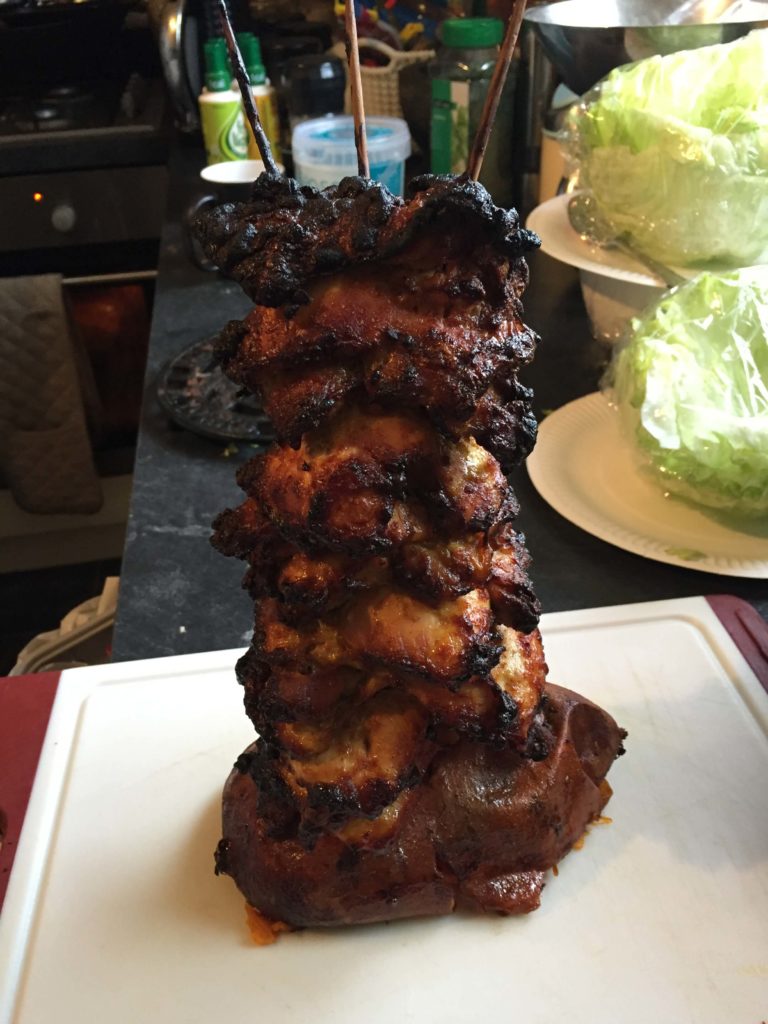 Meatzza
This classic meatzza comes from the Slimming World Free Food Feasts cookbook (members can buy recipe books in group or in the online shop). It's a bit like a cross between a burger and a pizza – hard to believe it's completely Free!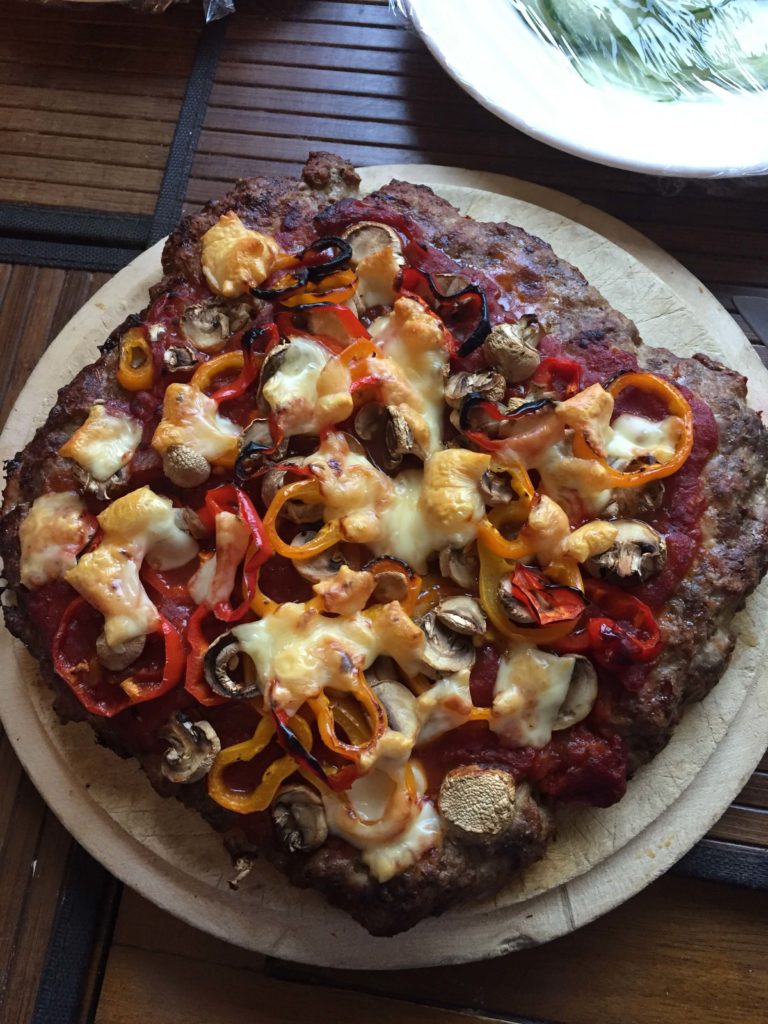 Salmon terrine
This smoked salmon terrine, filled with a soft salmon mousse, is perfect for parties – and completely Free! Members can find the recipe online.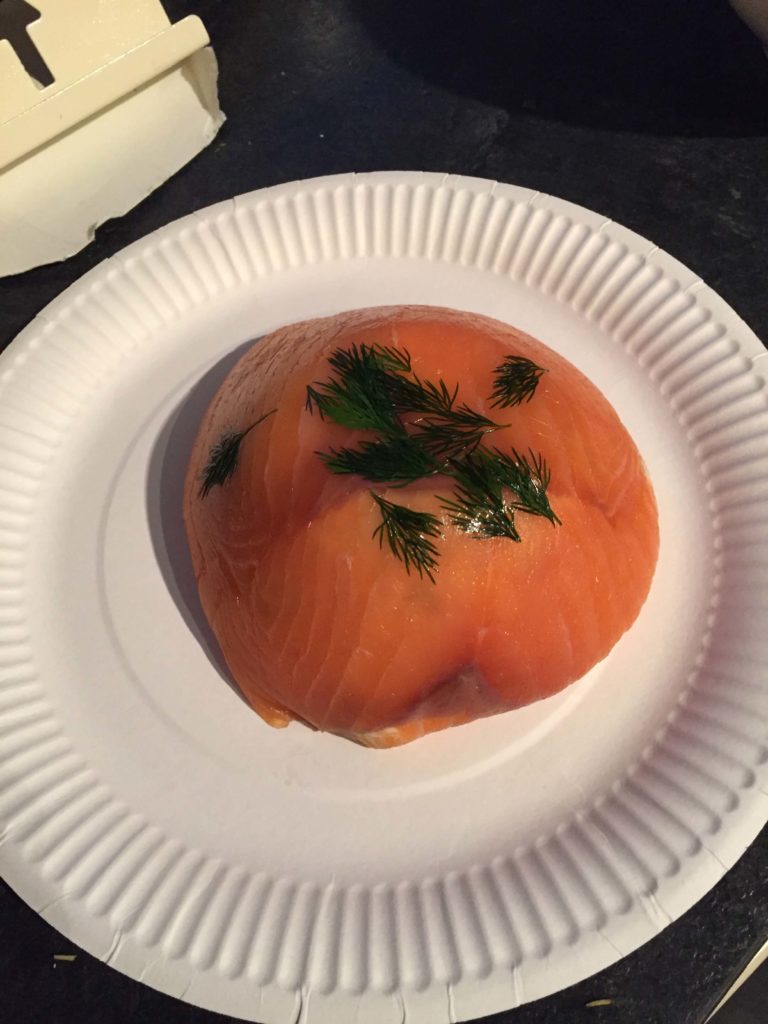 Baked Alaska
Ben enscases frozen yoghurt in Slimming World-recipe meringue to keep his Baked Alaska slim-friendly.
Healthy snacks
Ben even makes simple fruit exciting. He says, "I love playing around with food and making my snacks look interesting! Here's my apple swan and fruity peacock."
"And these are some funky looking snack plates I put together. I love discovering new Free Foods!"
Phew, Ben really has been busy in the kitchen! Slimming World makes it easy to eat well and never get bored, with great recipe swaps in group, our huge online recipe collection, the fantastic Slimming World Magazine and our gorgeous recipe books.

Have you been inspired by Ben's cooking creativity? We'd love to know what's been on your menu this week. Send us snaps of your Slimming World favourites!