Hello, 2020! Now that the fireworks have crackled and popped and we've all mumbled our way through Auld Lang Syne, we can look forward to a fresh decade and a brand-new opportunity to make New Year's resolutions that last.
Having a goal to work towards can work wonders for your motivation. Whether you're looking to lose weight, start a Body Magic mission, boost your confidence or feel amazing at an extra-special event, having a clear idea of what you'd love to achieve will make it much easier to get there. Whether you've already made your resolution or you're still open to ideas – join us as we catch up with inspirational members who smashed last year's slimming goals and discover their tips to help make 2020 your year!
Set a target
Now's the perfect time to kick-start your slimming campaign, to ensure that 2020 is the year you get the weight loss you really want. Claire (@clairelouise_sw_19) gave herself a New Year's resolution to go from weighing 12st 5lbs to 9st 13lbs, and she smashed her weight loss goal! She says: "I'm so glad that I set myself that target and New Year's resolution at the start of this year."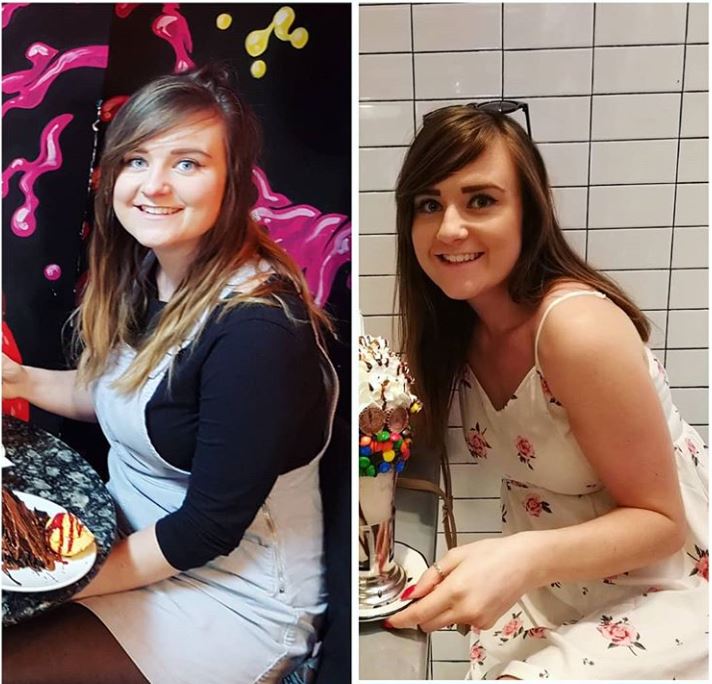 Our fantastic free guide Your 2020 Success Starts here is packed with crowd-pleasing recipes, tasty food ideas and clever tips to make it super easy to plan your slimming menus. If you join a Slimming World group or sign up to Slimming World Online with a Gold membership before 18 January, you'll get a free copy to help you start 2020 with a bang!
Get support
Building your own slimming squad is a great practical step towards sticking with your New Year's resolutions. Not only will your friends and family cheer you on when you're doing well, they'll also offer a friendly ear to listen when you're struggling. And if you're a Slimming World member, you'll find a whole world of support and encouragement at our friendly groups or through our vibrant online community.

Our lovely member Lorna definitely felt the Slimming World love when she reached target while visiting Yvonne Neill's group last month and was spontaneously hugged by a fellow slimmer.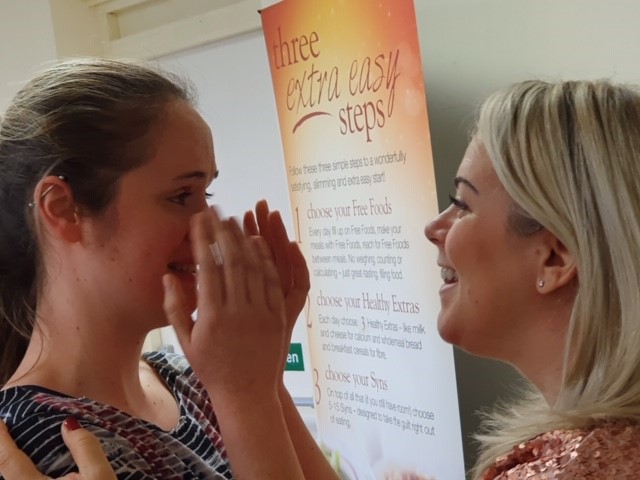 "It really is such a beautiful moment when a member reaches target," Yvonne says. "Lorna was so excited and overwhelmed to have achieved her 3st award and reach her dream target weight that she cried. My lovely social team member, Trudy, naturally jumped up to hug and congratulate her. She couldn't wait to text her regular Consultant, Emma Mendis, and let her know she had done it! Emma was just as excited to congratulate her and share the news with the rest of her group."

Celebrate every achievement
We all love being congratulated when we've done something special. It fills us with a sense of achievement that spurs us on to reach our next goal. At Slimming World, we understand how challenging losing weight can be – that's why we celebrate every weight loss milestone our members meet with a shiny award, as well as bags of encouragement!

Getting those awards really helped to spur Chanel (@clean_slim_with_chanel) on to lose a fantastic 1st this year. "I cannot explain how proud I am of myself," she says. "To anyone starting in the New Year, I promise you won't regret it. Thanks to everyone who is cheering me on."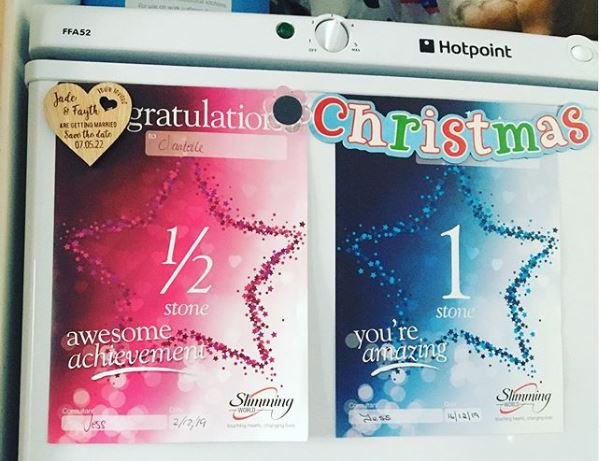 For an extra boost of encouragement, try sticking your awards somewhere easily visible (Chanel sticks her awards on her fridge, for example). Reminding yourself of what you've achieved is a fantastic way to lift your confidence during those times when you might be struggling.
Body Magic motivation
The new year is a terrific time to start adding Body Magic activity into your lifestyle – and that doesn't have to mean signing up for a gym membership. We've got lots of brrr-iliant Body Magic ideas for getting active during the winter weather and our fitness tips will help you get started with your exercise routine.

Mona (@lilmona_sw) has given herself an extra boost of move-more motivation by setting a goal to run 5K this year. She says: "I'm on week 7 of the Couch to 5K app – running for 25 minutes straight now. I will complete week 7 and then after that I'm just going to go straight to the 30 minutes. It will be a great New Year's resolution to actually run 5K."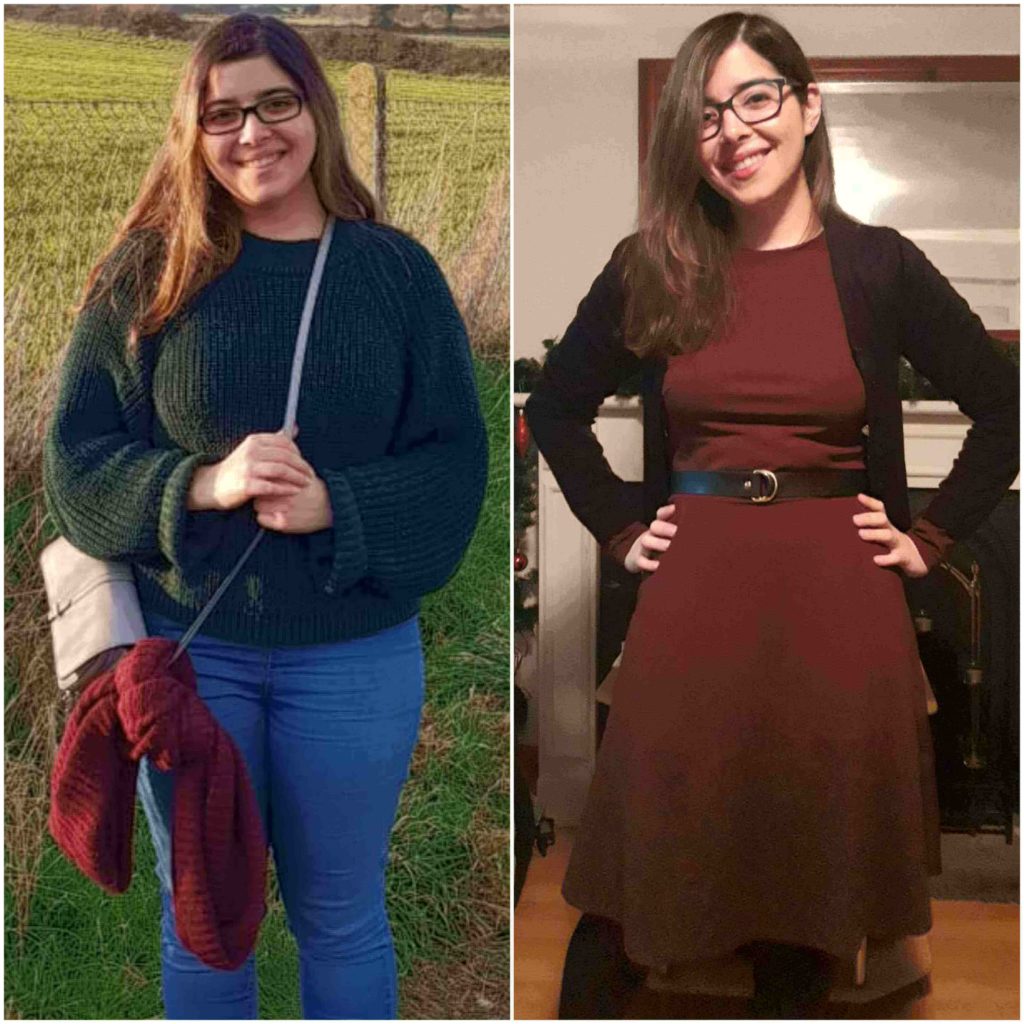 Get snap happy
Looking back on photos of yourself from before you started your weight loss journey can be a fantastic motivator. Not only will it help you realise how far you've come, it can also give you a motivational boost to start the year feeling confident and ready to reach your target.

If you're at the start of your slimming journey, other visual motivators can work just as well – perhaps a picture of the outfit you'd love to have hanging in your wardrobe, or the soft sandy beach that you want to feel confident on.
Louise (@loupyr) shared her transformation photos and couldn't quite believe the difference. She says: "If you'd asked me this time last year would I give Slimming World a go, I would have said no chance! However, changing my diet and losing weight has made me feel so much better. I'm glad I made the decision to join back in January!"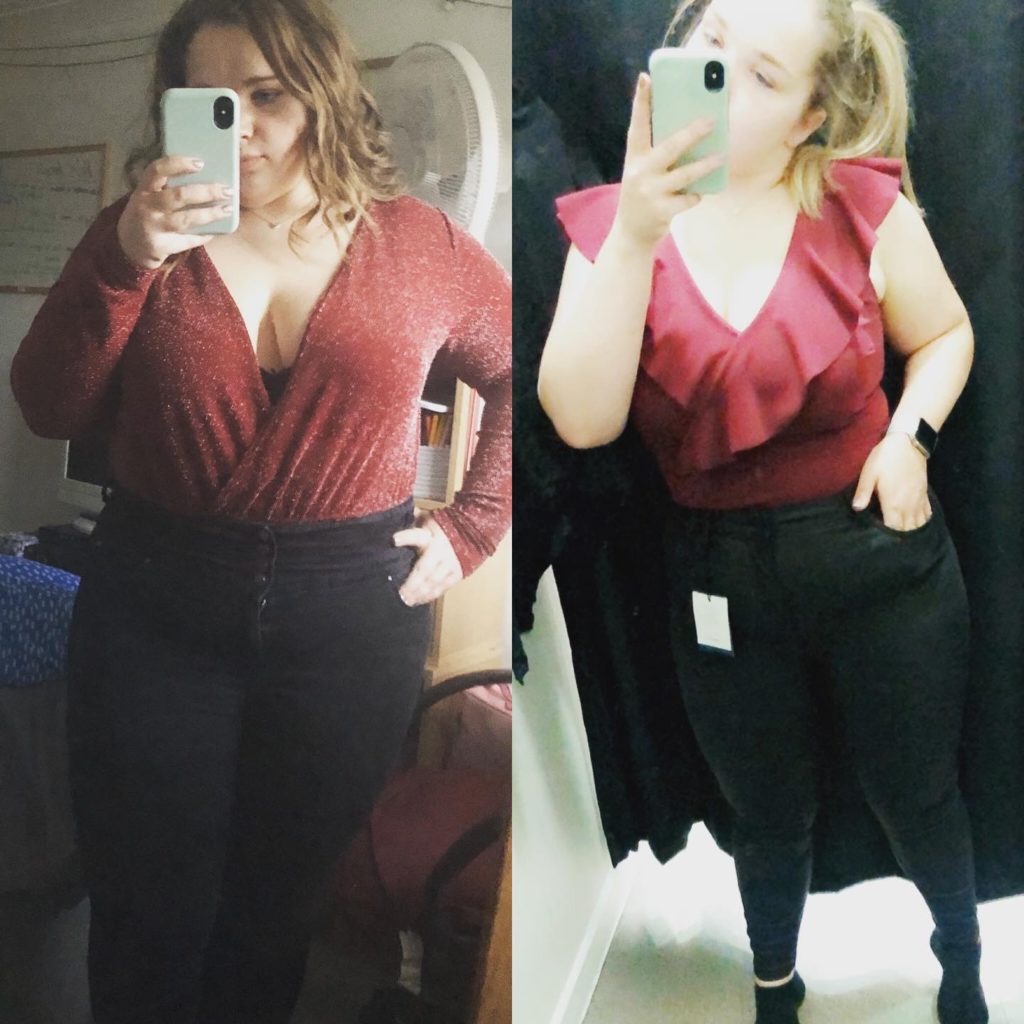 Feel sensational for a special occasion
When Meg (@alittlelessmeg) joined Slimming World, she was determined that she'd look and feel more confident at her next Christmas party. "I joined Slimming World halfway through 2019, and in the second photo I am 2st down. I felt amazing at my Christmas do this year, and I finally made a New Year's resolution happen!"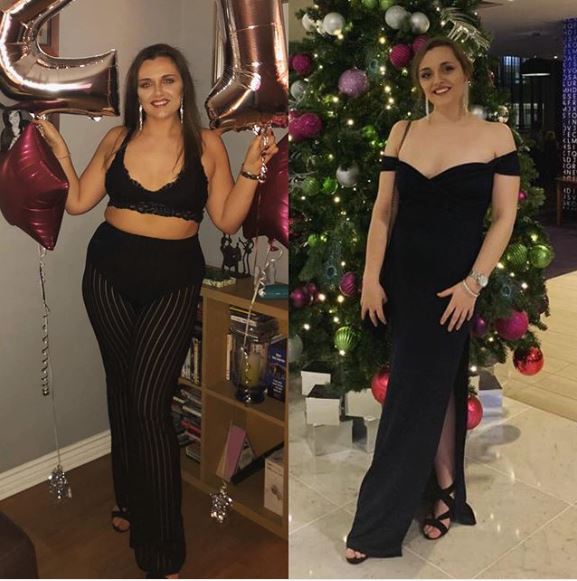 Working towards a special event, such as a wedding, birthday or holiday, can be a fantastic way to fire up your focus. Just be careful not to put too much pressure on yourself with your timescales – having three months to slim for an event is much more achievable than starting the week before.
If we've inspired you to think about your own New Year's resolutions, we'd love to see how you're getting on with your 2020 goals. Send your photos, along with any New Year's challenges you'd love us to tackle. We'll do our best to help make this a year filled with slimming success!