If you've never heard it before, the term 'Body Magic' might conjure up some amusing ideas. But we promise that it's far from hocus pocus! In fact, Body Magic is an important part of your Slimming World journey. This unique activity programme has been designed to encourage members to take small steps towards a more active lifestyle. It's all about moving more and giving our weight loss a brilliant boost – which is where the magic happens!
Does Body Magic mean going to the gym?
For some people, Body Magic means going to the gym. For others, it might mean going for a jog, doing lengths in the local pool or trying an exercise class. More outdoorsy types might prefer walking in the countryside, or adventurous hikes up a mountain. Some might try out surfing, take up boxing or yoga. Our amazing header image star Samantha (@samanthajpearson) tried cycling for the very first time to boost her Body Magic – and now she can't get enough of it!
Even vigorous cleaning, car washing and brisk walking on shopping trips counts. There are loads of ways to get active that fit with your interests and your lifestyle – with absolutely no judgement from Slimming World about what type or how much activity you do.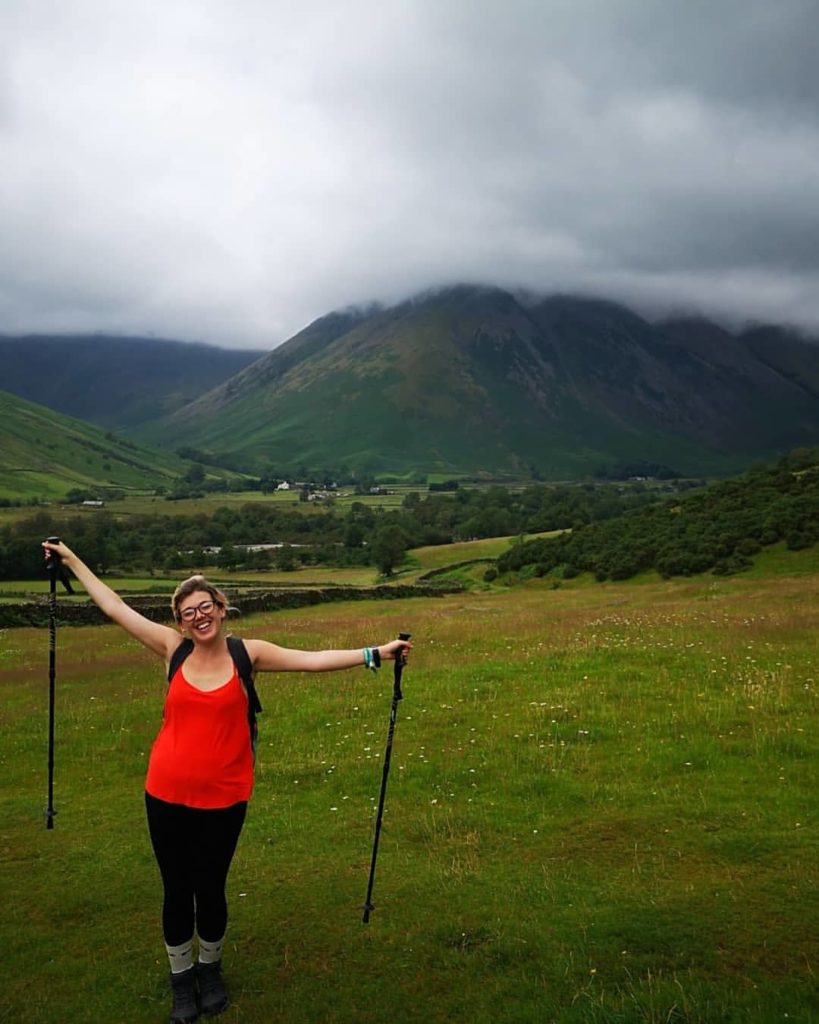 SW Lucy clocked up some serious Body Magic with her mountain hike!
Small steps to Body Magic success
Body Magic is definitely not about jumping straight into the deep end (unless you're swimming!). It's about encouraging you to find activities that you enjoy, and take small steps towards working more movement into your everyday life. Sharing activity with family or friends is one way to boost the fun factor – or you might choose to take time out to focus just on you. If it gets your heart rate going then it all counts as brilliant Body Magic!
For our members who love to have a goal to work towards, Slimming World Body Magic awards are a great incentive. You can log your activity to achieve shiny Bronze, Silver, Gold and Platinum Body Magic awards, gradually building your weekly Body Magic up until it becomes an intrinsic part of your exciting new active lifestyle.
A cheerleading Community
Of course, Slimming World members are not alone on their Body Magic journeys. Those choosing to join a Slimming World group will get fantastic face-to-face encouragement and lots of new activity ideas. For those who prefer to join Slimming World's digital service, there's an inspiring online Community of members waiting to cheer each other on. Add to this an online library of fitness features and a planner to record your Body Magic, and you'll have all the support you need to get active.
Brilliant Body Magic benefits
Body Magic doesn't just help support your weight loss. There are so many amazing benefits to leading a more active lifestyle. Lots of members say that being more active:
gives them more energy
improves their shape and posture
improves their mood
reduces stress levels
helps them to sleep better
All incredible incentives to give it a go!
Body Magic also presents lots of opportunities to spend quality time having fun with family, friends – and pets! (If you have a dog, they'll be thrilled with longer walks.) You might even make new friends from taking up a new hobby or joining a team (anyone for netball, rock-climbing or boxercise?). If you're more of a solo activity superstar, going for that swim, jog, walk or bike ride is a chance to grab some elusive 'you time'.
Simple Body Magic swaps
If you're reading this thinking that exercise just really isn't your thing, don't worry, there are lots of easy ways to add more activity to your life. Just like with our Food Optimising healthy eating plan, making some simple swaps can make a big difference. If you usually drive the school run, for example, you could park a few streets away (and have less hassle finding a parking space!) or leave the car at home completely. If you work in an office, leaving your desk for a lunchtime walk will squeeze some Body Magic into your work day – and refresh you for the afternoon too. One of the great things about joining a Slimming World group or Slimming World Online is that you'll get loads of fresh activity ideas from your own personal cheerleading squad!
Let's get started!
Getting started with Body Magic is simple – all you have to do is take that first step! You'll find extra inspiration on the blog, including fitness tips for beginners, and our members can work towards their Body Magic awards with lots of encouragement and celebration along the way. With Slimming World's support, there really is nothing stopping you getting all those fantastic Body Magic benefits and leading an active lifestyle that you'll love!
If you've been inspired to add a sprinkle of Body Magic to your week, please do get in touch. We'd love to follow your magical fitness journey!