I don't know about you but, when the colder seasons come around, getting active can feel like more of a challenge. If you feel like hiding under the duvet all through winter, then you're definitely not alone! In reality though, it's often the thought of leaving your cosy comfort zone that's the most difficult bit. Once you actually get up and get moving, I can pretty much guarantee that you'll feel fantastic for it.

Fitting Body Magic into your week, whatever the weather, will give your energy levels and your weight loss a boost. And digging deep to find that missing motivation will make you feel extra good about yourself when you're basking in that warm after-Body Magic glow!

The good news is we've got loads of tips to help keep up that Body Magic mojo all year round – and you'll only get soaked or snow-covered if you want to!
Stay indoors

Take the weather out of the equation completely with an indoor Body Magic activity. There are so many to choose from that you could do something different every single week and never have to give the weather forecast a second thought. From swimming to gymming, doing a class or taking up an indoor sport (football, netball, pole dancing, line dancing – the list goes on and on!).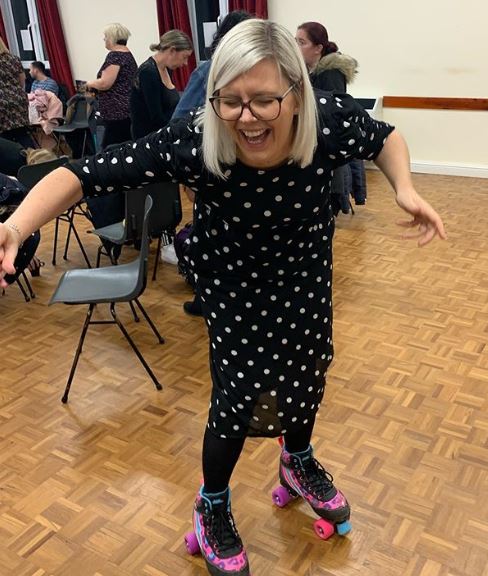 Consultant Suzy (@suzysums on Instagram) got her skates on in group:
"Tonight my awesome members skated to group – inspired, I just had to have a go 🤭 I love having the confidence losing weight with Slimming World has given me to try new things 🙌🏻 We have had a right old giggle tonight in both my group parties – there really is nothing like a Slimming World family! ❤️"
Squeeze it in

One of the trickiest things about exercise can be simply finding the time. We all lead busy lives, and fitting something else in around work, family, kids, housework, appointments and just life in general can sometimes feel impossible. For some people, committing to a fixed exercise class or time to run every week (and sticking to it week in, week out) can be the answer, while others might need to take a more flexible approach.
If you feel like time is never on your side, squeezing in activity when you have a spare 10 minutes can be a great solution. Mona (lilmona_sw on Instagram) is a master of the quick diary shuffle!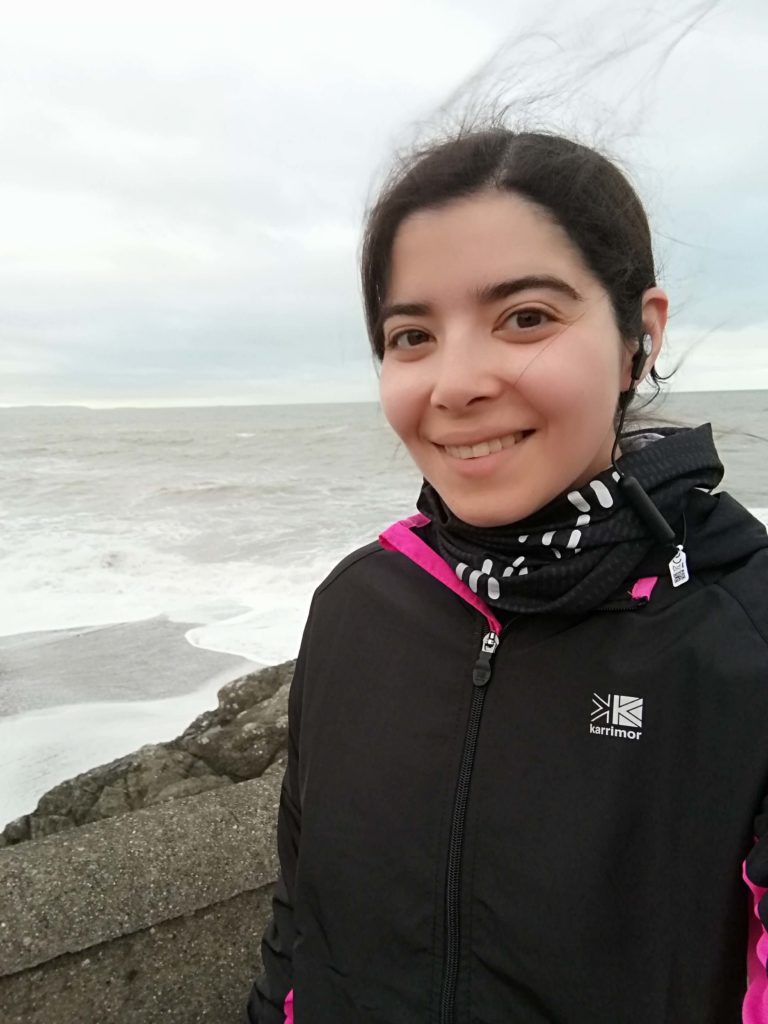 "Couch to 5K Week 2, Run 2 completed this morning! My first shift got cancelled today so I just used the time that opened up for a run. Who even am I? 😂 I am so determined to run 5K before my Christmas holidays! I'm going to do it!"
Think outside the box

Ask yourself, is it really the weather that's putting you off? Sometimes, all we need to do to get that motivation back is to mix things up a bit – and that means thinking beyond running, swimming or the gym. There are so many more unusual activities that count as Body Magic, from rocking around the Christmas tree to hula-hooping with the kids.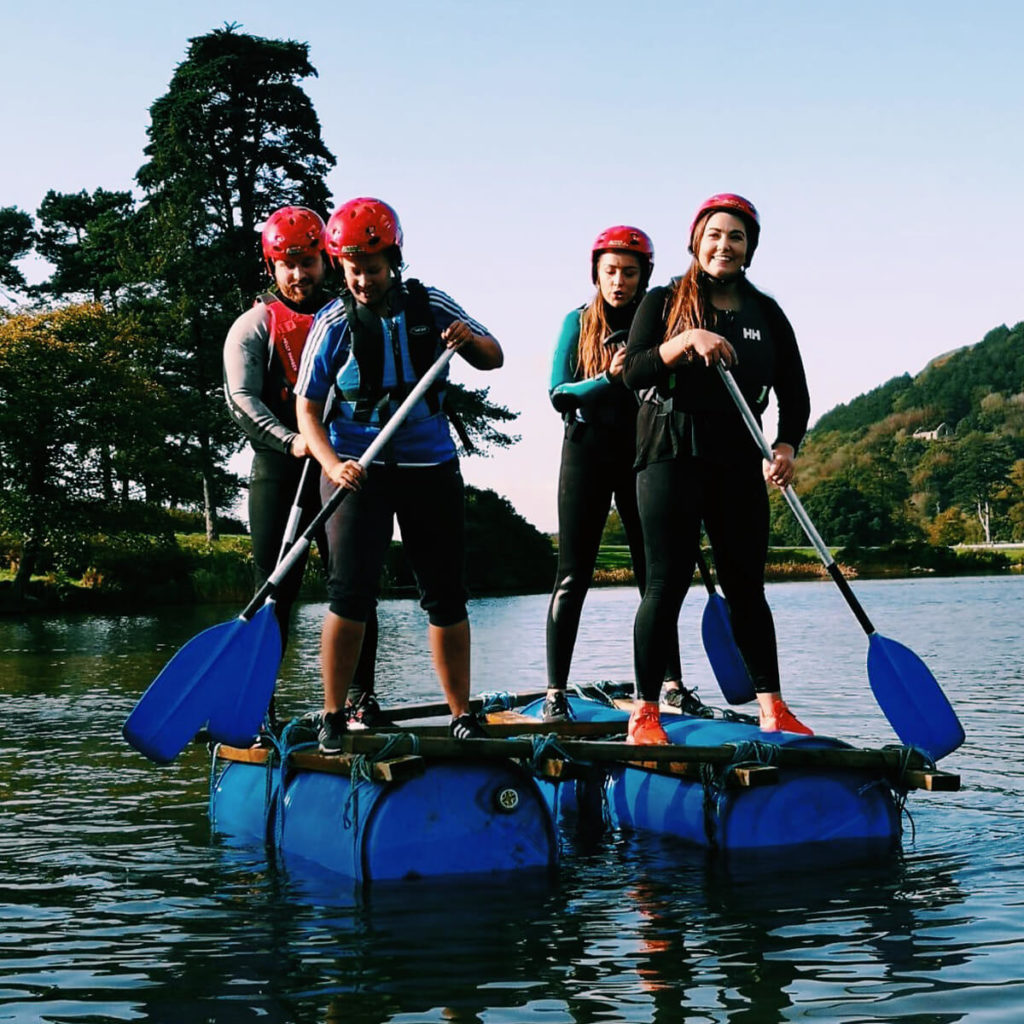 Any moderate activity can help make a splash on the scales. Livv (livv_slimmingworld on Instagram) paddled way out of her comfort zone with some autumn watersports. She says:
"Yesterday I had the best day out team building! Definitely some Body Magic involved in falling in a freezing, green lake 🤢"

Get a Body Magic buddy
Buddying up can be the biggest motivator, especially if you choose an activity partner who you know won't let a chill in the air put the big freeze on your plans. Getting active with a friend adds the fun factor, even if it's miserable outside. And the promise of a chatty catch-up (and maybe a warming post-exercise coffee) can be all the incentive you need to wrap up and work out this winter.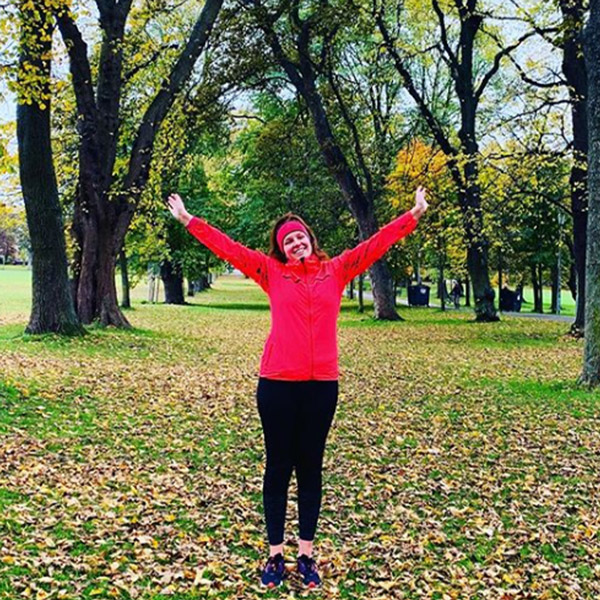 Lou (lousjourney_ on Instagram) bundled up for a chilly (and crunchy!) Body Magic run through the fallen leaves. She says:
"I sat on my sofa this morning having the biggest panic attack I've had in a while, for reasons I do not know. But what I DO know is that I am #madeformore! I got myself ready and went for a run with an awesome friend. We're following the Couch to 5K app and, believe me, some weeks are hard. We repeated our last run because it was a challenge and we NAILED it. We managed to hit 5K today and are running longer than ever before. Still a lot of progress to make but we have come so far. And I feel awesome! 😎 Never give up on your dreams 💫"

Wrap up
You know what they say – there's no such thing as bad weather, only bad clothing! If you're fully wrapped up against the elements then even a walk in the rain can be enjoyable.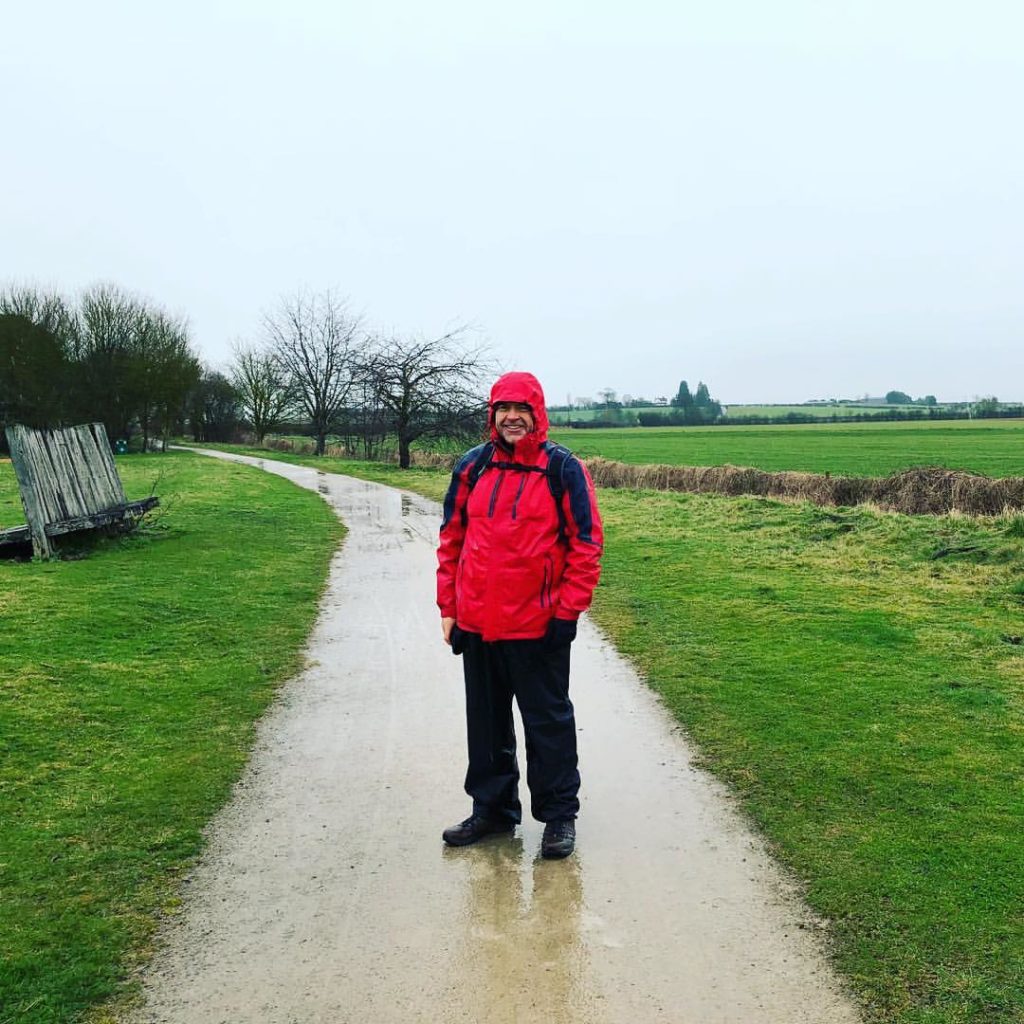 Our Man of the Year 2018 Dave is unstoppable in his top-to-toe waterproofs. Since joining Slimming World, Dave's walked the 3,000-mile distance from San Francisco to New York – plus more – and a bit of rain isn't going to put the brakes on that!

Get the music blasting

Never underestimate the motivational magic of music. The right tunes can get you raring to go – and keep you going when the going gets tough (the tough get going!). Listening to music will make that run or workout feel much quicker, set an upbeat pace and will keep you smiling through the more difficult moments.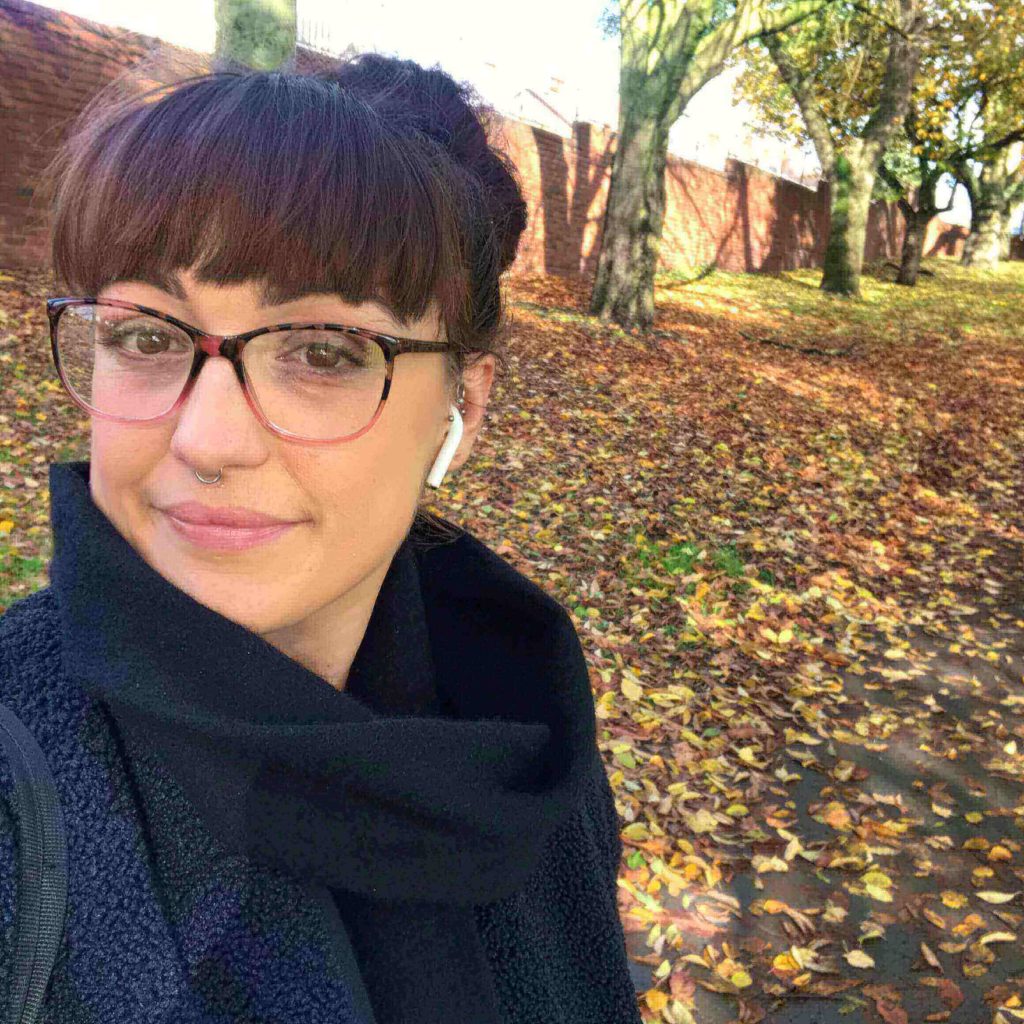 Debb (debbs_sw on Instagram) walks, skates and works out to her own beat:
"Music blasting on a 10K step-count walk to shake the cobwebs away this morning. I'm off work and I'm committed to moving this week, be it in the gym, on my skates or my own two feet having a wee walk."

Try a winter sport

Skiing, snowboarding, sledging, tubing, tobogganing, ice-skating – there's a long list of winter sports to get stuck into. And with indoor and outdoor ski centres and skating rinks across the UK, you'll likely find somewhere to try these wintry sports on your doorstep all year round (so you can cancel that flight to the Alps). Most ski centres offer taster sessions and beginner lessons, as well as full use of their kit, so there's no need to worry about commitment or cost. Unless you really get bitten by the ski-bunny bug, of course, then you can fill your (ski) boots!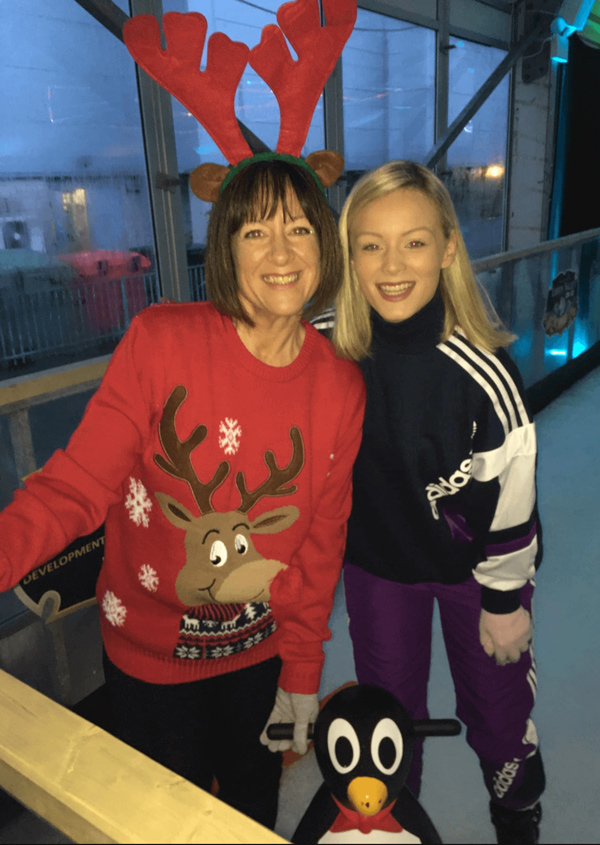 Our Woman of the Year Wendy hit the skating rink with her daughter Amy (and a cute little penguin friend!). She says:
"I can't believe how much my life has changed since losing 12st 4½lbs. I'm still amazed by how much more energy I have. I feel so fit, healthy and confident that I want to grab every challenge!"

Up the fun factor

There are so many fun activity options that Body Magic should never be boring – and many of them are indoors, making them perfect winter-weekend activities, with or without kids in tow! You'll find indoor climbing centres, inflatable parks, floating obstacle courses (much harder than they look)… the list goes on!

Michelle (mmweightloss on Instagram) had a giggle bouncing around at one of the many trampoline parks that have sprung up around the UK:
"Body Magic with my bestie today. We were with kids, may I add!😂"

Let it snow!
If you've ever gone sledging (yep!), made a snowman (yep!) or been involved in a snowball fight (yep – often against my will!), you'll know that all the fun things we love to do when it snows are actually really hard work. I never knew it was possible to sweat in below-zero temperatures until I tried to pull my six year old to school on his sledge! So make the most of those rare white-outs. Pull on your waterproof woollies and enjoy working up an appetite for a warming hot chocolate.

Whether you choose to bundle up and brave the elements for some brrr-illiantly bracing Body Magic, or you switch your warm-weather workouts for something indoors instead, all that matters is that you get moving. When you add activity to your week alongside Food Optimising, you can expect an amazing weight loss boost to see you through to next spring in slimming style!