Sparklers, fireworks, crackling flames – I love all the BRILLIANT bonfire night fun. I'll definitely be pulling on my wellies and woolies and heading out to a muddy field this weekend.

Once I've roasted myself by the fire and oooh-ed and ahhhh-ed at the colourful explosions, I'll be taking my tribe of hungry firecrackers home for a banging bonfire night buffet – and some extra sparklers in the back garden, of course.

From our cracking campfire stew to sweet-and-sticky toffee apples, you can enjoy all the foodie fun of fireworks night with these slimming-friendly recipes – a feast for the whole family!

Campfire stew, curry and crunchy treats
A big batch of smoky, spicy Slimming World campfire stew is a guaranteed comfort-food crowd pleaser on cold, dark nights. With Slimming World sausages, bacon, beans and loads of warming spices, our campfire stew is full of flavour and just the right side of fiery. Best served with a big dollop of mustard mash.

Hot dogs make great grab-and-go fireworks night food for all ages. Slimming World sausages and wholemeal rolls will make them both super-tasty and slimming friendly.

Mushy peas are a bonfire night must-have where I'm from. These hearty chicken pies are perfect with a ladle of mushy peas. Top with mash (potato or swede) instead of puff pastry to make these even better for your weight loss.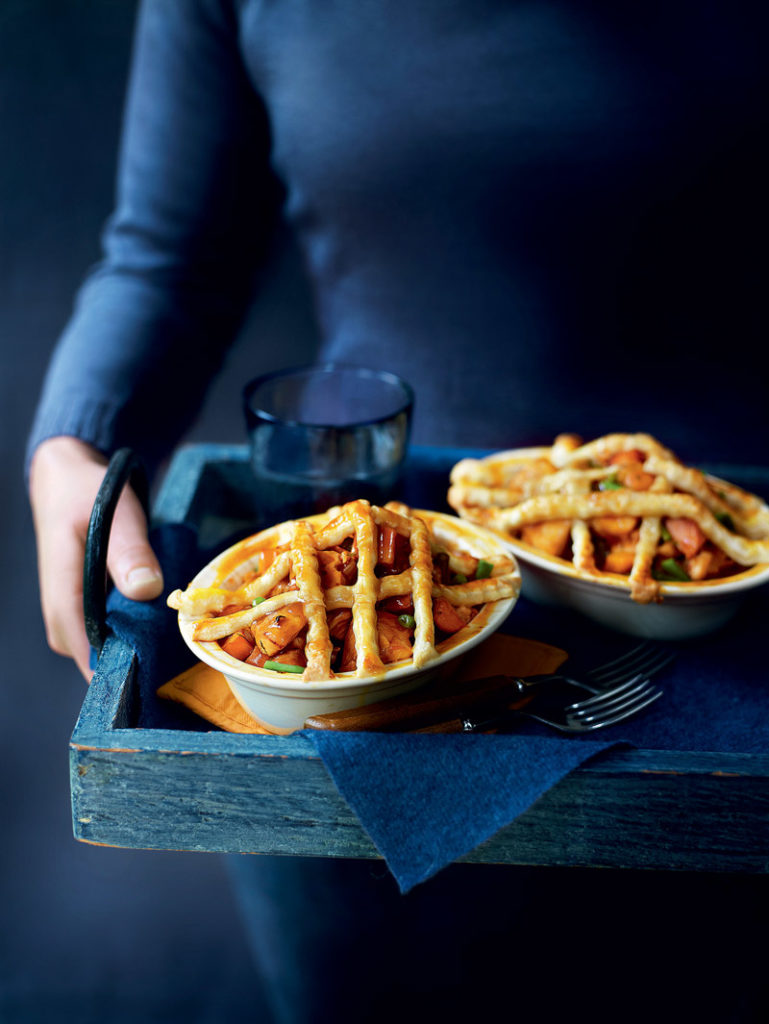 Fancy giving your mushy peas a spicy twist? The Slimming World mushy pea curry sounds strange but is a real member favourite. It's also vegan-friendly, and gluten- and dairy-free, making it a great bonfire night buffet dish that everyone can enjoy.

If you're looking for a classic red toffee apple to get your teeth into, these sticky Slimming World delights are super-simple to make – and easy to take away.

Bonfire night Body Magic
One thing that can put a dampener on bonfire night (apart from the obvious – rain!) is how busy the events can get. While crowds are great for creating a warm and sparky atmosphere, they can be a pain when it comes to practicalities like parking.

If you live close enough, up your activity levels by walking to your local bonfire night display. We always wrap up and walk the two miles to the next village, usually lighting the way with sparklers to keep the kids happy. Knowing that there's a big bowl of campfire stew or mushy pea curry waiting always speeds up the walk home too!

Nothing lights up our days brighter than seeing what you've been getting up to. We'd love to hear all about your fireworks fun and bonfire night buffets – send your snaps to the blog!