Looking for a healthy curry recipe? We have a full fakeaway menu! From fiery vindaloos to calmer kormas, there's a Slimming World-friendly curry for every spicy disposition.
We love seeing the tasty fakeaways that our members enjoy – all while whizzing to their weight loss goals – and our target member and Consultant Georgina Wallace's Indian-style spread definitely caught our eye (@georgina_slimworld). Who wouldn't love to dig into her amazing feast of flavourful favourites?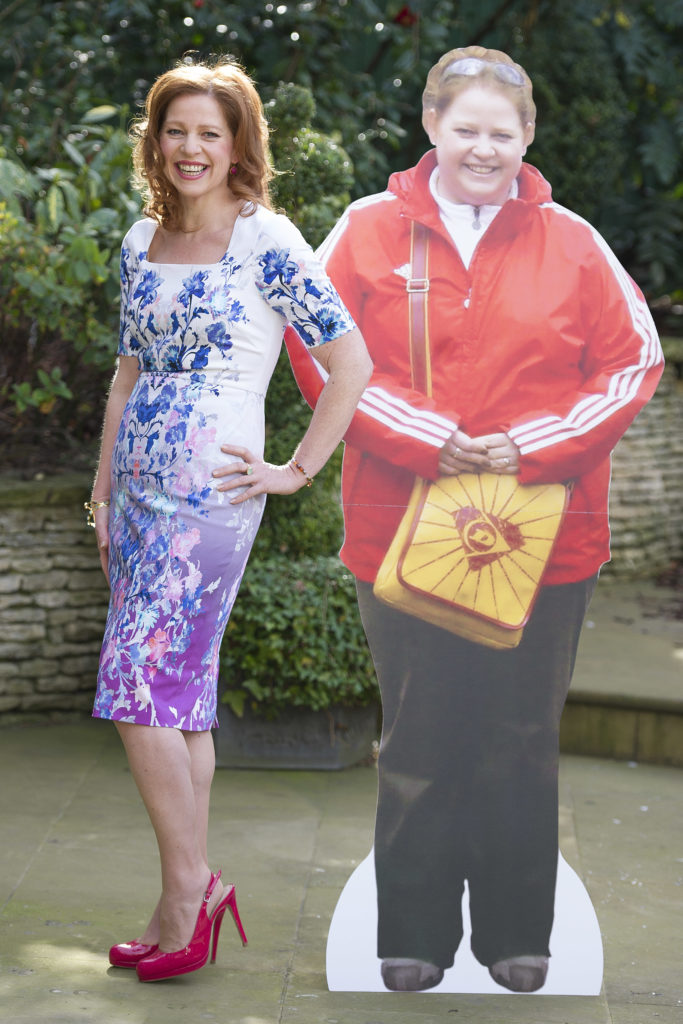 Georgina used Slimming World's fantastic food range, available at Iceland, for a super speedy supper. If you'd like to recreate this spicy spectacular in your own kitchen, we've gathered everything you need from our healthy curry recipe collection. That's your Friday night fakeaway or Saturday night TV dinner sorted!
Georgina's healthy curry recipe feast
Rogan josh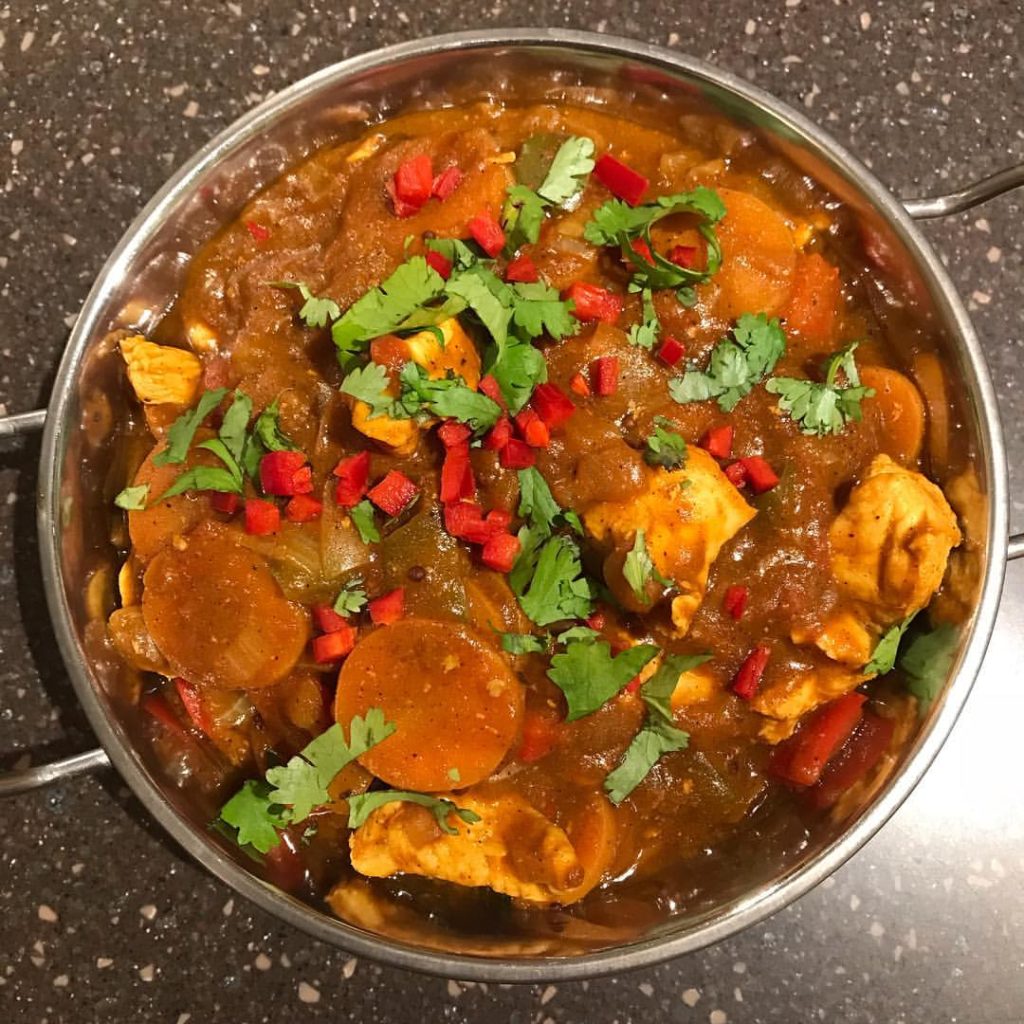 This healthy curry recipe is a genuine one-pot wonder. It's probably easier to make this rogan josh sauce at home than it is to pop out to pick up a takeaway order! It's also super versatile and will spice up any meat, or prawns, or veggies. Georgina added chicken, onions, peppers and carrots to make a deliciously chunky dish.
Aloo Gobi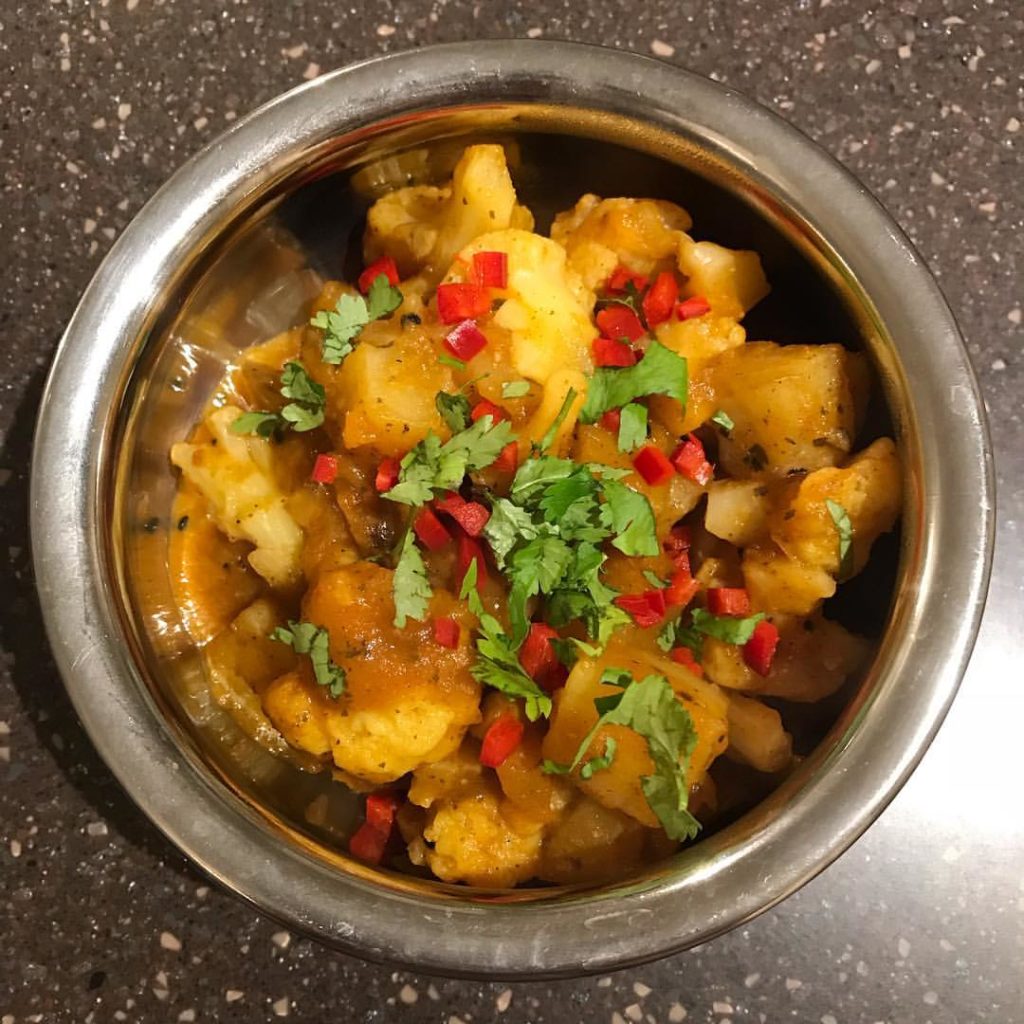 The Slimming World aloo gobi recipe makes a spicy side for four. So gather family and friends (we're sure that won't be difficult!) and make it a feast to remember.
Crispy curly kale with madras babycorn and sugarsnap peas
We love this idea for a healthy, colourful side. A few minutes in the oven will crisp kale up beautifully. Georgina has used a trusty air fryer (with a touch of madras spice) to cook her babycorn and sugarsnaps. Cooking them in the oven with a squirt of low-calorie cooking spray will work well too – just with a less crispy result.
Chana saag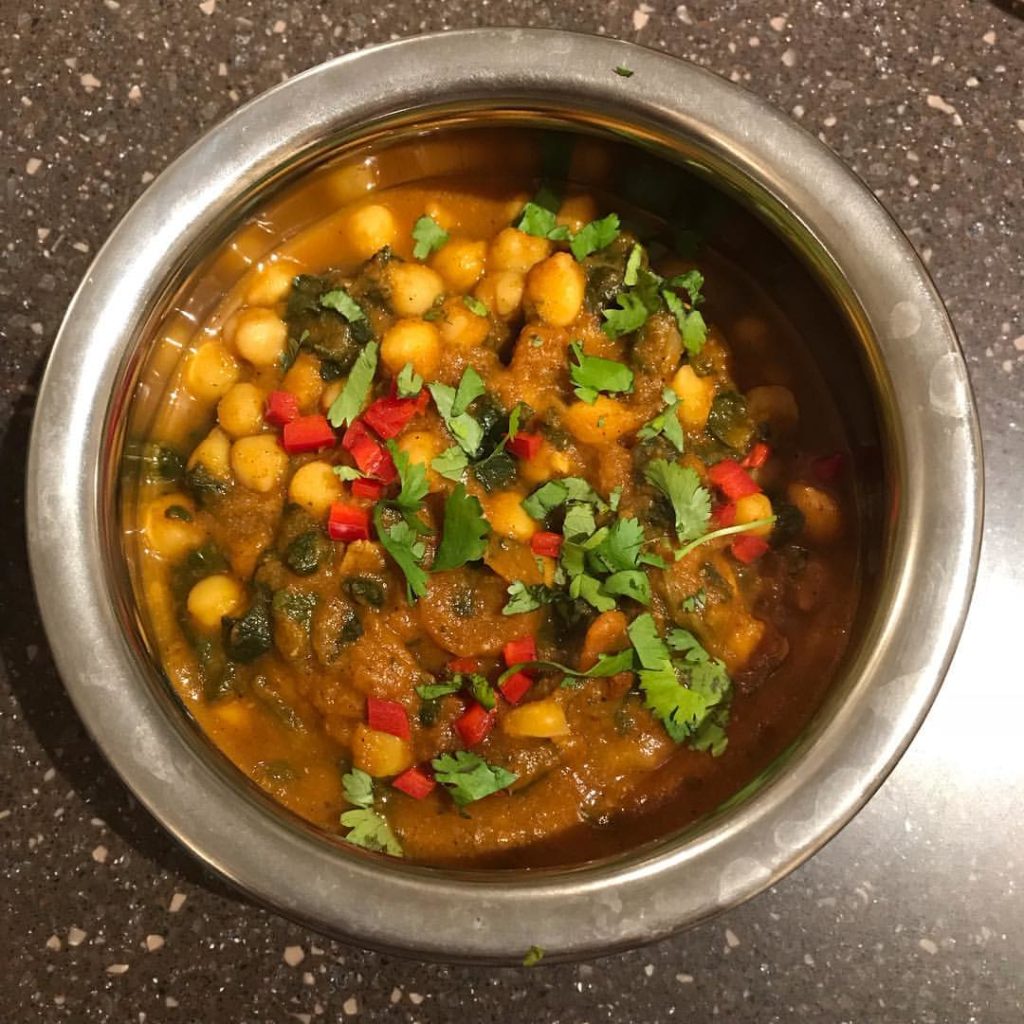 This chana saag is curried comfort in a bowl! Plus it's vegetarian and vegan friendly, and gluten and dairy free, making it a super healthy curry recipe that pretty much everyone can enjoy.
Rice, rice, baby!
Rice is the classic curry accompaniment, and plain, boiled rice is Free with Slimming World's Food Optimising (so you can enjoy as much as you like). If you prefer pilau, we also have a new pilau rice recipe that makes the perfect side – and is completely Free. You'll find this rice on the shelves at Iceland as a limited edition Free Food range dish. You'll need to stock up quickly though as it's only around until 5th Nov.
A bit on the side
If you're in the mood for the full works, a poppadom is much more slimming-friendly than a naan. You could even add a tablespoon of mango chutney for dipping and still spend less than a handful of Syns! Joining Slimming World gives you access to a handy food search tool to help you make clever curry night choices.
Whether you're a classic chicken tikka kind of person, or you love to mix up your curry menu, Slimming World has a healthy curry recipe for you. We make it 'rice and easy' to enjoy all your favourite takeaways without a scrap of guilt – so get curried away in the kitchen and join the Slimming World curry club this weekend!
If our healthy curry recipe collection has inspired you to swap takeaways for fakeaways, we'd love to see! Send us your photos and recipes.