I'd been overweight for pretty much all of my adult life and, as I hit my 40s, it began to have a huge impact on my health. In 2010, I started taking medication for high blood pressure and in 2015, I was diagnosed with type 2 diabetes. As well as those serious health worries, my weight also affected my ability to do my job as an HGV driver. At my biggest, I struggled to connect my trailer and even putting my seat belt on was a challenge.
Slimming World on Referral
By August 2016, I'd also developed sleep apnoea and was told I wouldn't live to see Christmas unless I made a change. I was even offered a gastric band, but I turned it down as I still wanted to enjoy real food. My GP then offered me 12 weeks of Slimming World group membership through the Slimming World on Referral programme. I decided I had nothing to lose and I haven't looked back since…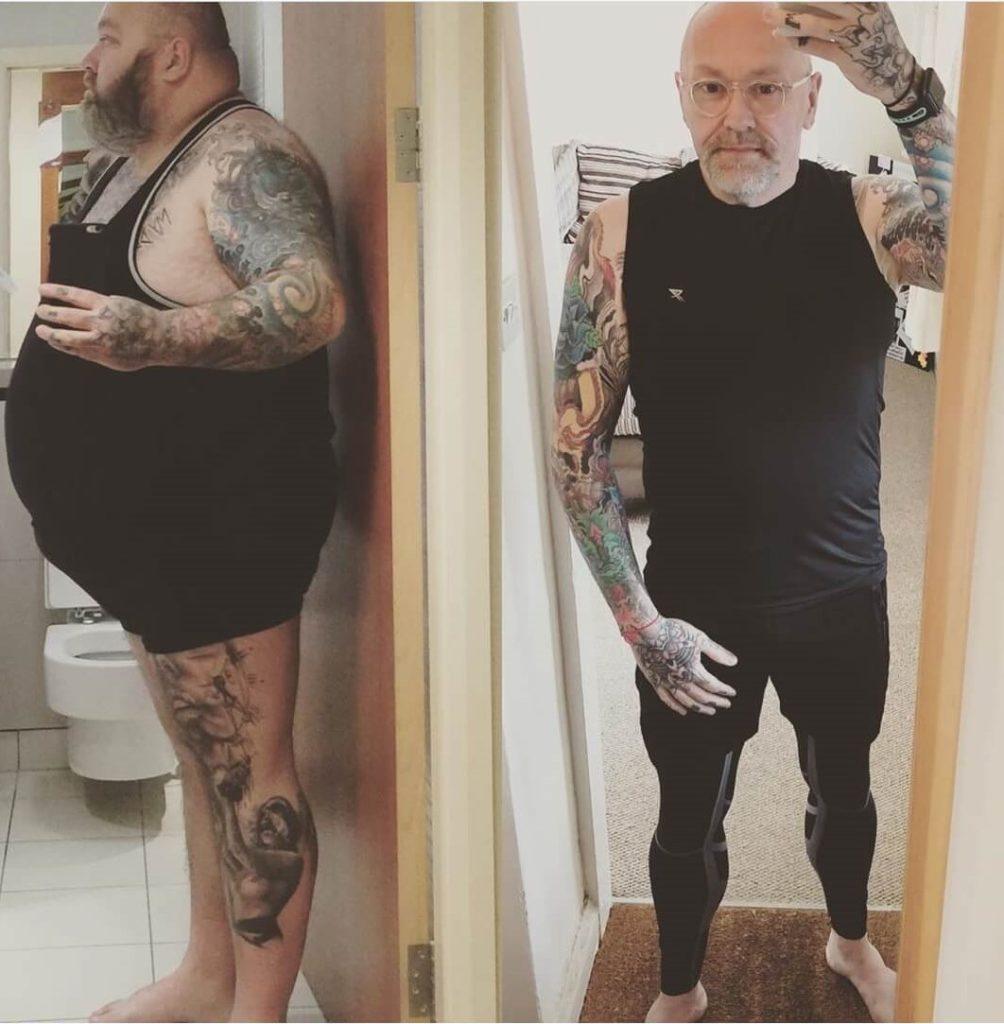 MORE ON THE BLOG:
Losing weight can help reverse type 2 diabetes
Slimming World on Referral works for members with type 2 diabetes
New friends for life
When I joined my local group in Bedworth, I weighed in at 26st 6½lbs. I was really nervous before I walked through those doors for the first time, but it turned out I had nothing to worry about – everyone was really friendly and welcoming. I actually loved it so much, I decided to keep my membership going, even after my 12-week referral was up. Now, I've made real friends for life and I wouldn't miss going to my Slimming World group for anything.
A lifestyle change
Once I got to grips with Food Optimising, I couldn't believe how much amazing food I could eat and still lose weight. I swapped my diet of fry-ups, takeaways and pastries for home-made healthy meals like spicy chicken, sweet potato wedges and vegetables. The new way of eating enabled me to control my diabetes without worry.
MORE FOR MEMBERS: You'll have access to a collection of over 1,600 slimming-friendly recipes on our exclusive website and app
14st lighter
I've now lost 14st 1lb and I feel like a new person! Since losing the weight my health has improved drastically. I no longer need to take medication for diabetes or high blood pressure. Small things have really made a difference to my everyday life, too. I can run around after my grandchildren, I can put my socks on without sitting down and I can fit the seat belt of my truck around me.
Fitter than I've ever been
Exercise wise, I've taken up running and, by building up my distances gradually, I've really started to enjoy it. I even finished my first half marathon in September last year – something I'd never have dreamed of doing before losing weight. Thanks to Slimming World, I now have the life I always wanted and a real future to look forward to.
Slimming World type 2 diabetes research
In May 2020, our study* of 222 members with type 2 diabetes found that:
Of those who had been Slimming World members for six months or more and lost at least 10% of their body weight, 54% believed they had reversed their condition
Findings from the survey also revealed:
85% reported being more active
84% said that their quality of life had improved
77% saw improvements to their blood glucose management
75% said they found it easy to fit their healthcare professionals' dietary advice into our flexible healthy eating plan
60% were able to reduce or stop taking medication for type 2 diabetes
If you've got any questions about how losing weight could help you manage type 2 diabetes or another health condition, making an appointment with your GP would be a good first step.
When you're ready to start your own Slimming World journey, your local group is waiting to welcome you with lots of support and absolutely no judgement. You'll also find a friendly Community for online members at Slimming World Online. Together, we can make those important changes for a healthier, happier future. 
*Study polled 222 members with type 2 diabetes in May 2020. Data where blood glucose and weight change is reported refers to members with type 2 diabetes who were members for six months or more