Has today got you feeling fed up? You're not alone. It's somehow still January, even more unbelievably it's still not payday, and our New Year's resolutions may already feel like mission impossible. It's no wonder today is known as Blue Monday, the most miserable day of the year.
If this moody Monday has made you think about giving up your weight-loss resolutions, we're here to help lift you out of the gloom. Surrounding yourself with the supportive and inspirational people you'll find at a Slimming World group and on our friendly online community will not only make your weight loss dreams a reality – it'll help you feel incredible about yourself, too!
To help you get through this most dismal of days, we're sharing the top five reasons being a member fills our slimmers with that amazing 'Slimming World feeling'.
1. I love sharing recipes and ideas
When you're having a bad day, nothing lifts your spirits better than discovering a tasty new Slimming World recipe or finding a fresh take on one of your comfort-food favourites. Slimming World groups are always buzzing with recipe-swapping action, so you'll never be stuck for inspiration. Ben's love of exciting food helped him lose a fantastic 15st 8lbs.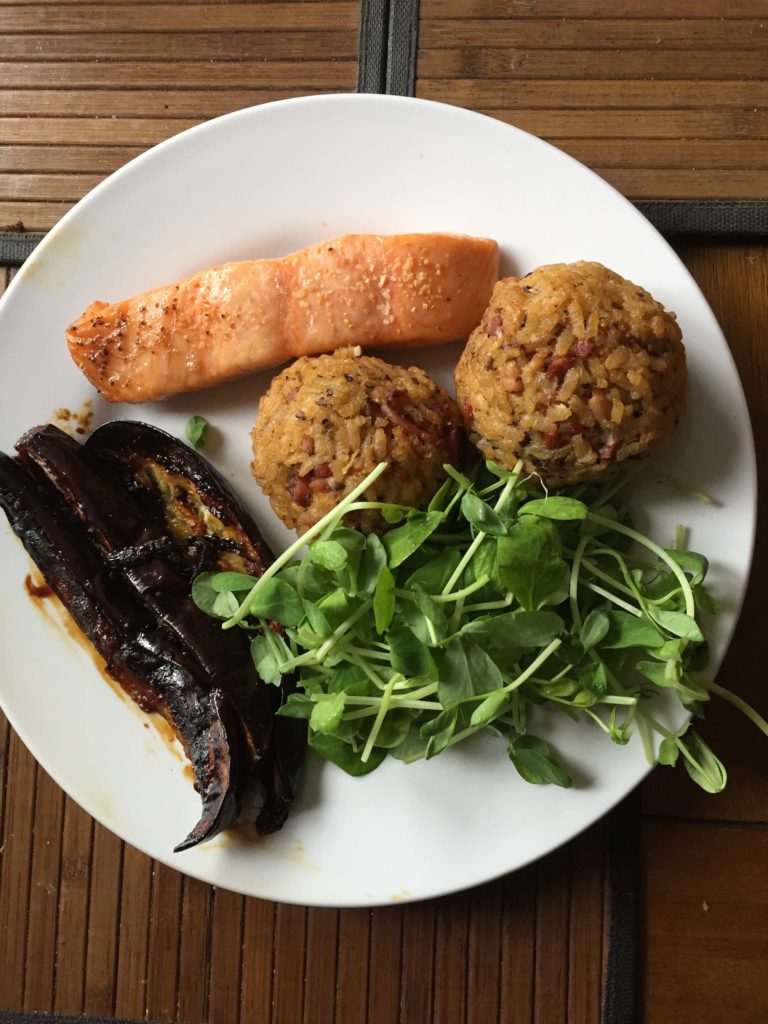 He says: "I knew that if my meals weren't tasty or interesting I'd get bored and not stick to it, but I soon realised that the only limit to Food Optimising is your imagination! Group is a great place to get exciting new ideas and tips, too – I love hearing what everyone is cooking."
If you're ever stuck for what to make, there are over 1,000 recipes on our member websites for you to try, like our fully loaded wedges – carb-tastic comfort food at its finest.
2. I know I'm not alone
Many of us feel lonely and isolated when we're struggling with our weight. At Slimming World, you'll be surrounded with unbeatable slimming support from the very first day of your weight loss journey, so you know you'll never feel alone. Embracing the support of group helped Olivia to lose over 5st.
She says: "Spending time with the other members at group each week keeps me focused and confident – not just in knowing I can maintain a healthy lifestyle, but in other aspects of my life, too. We laugh and cry, overcome hurdles and celebrate achievements together. Being part of a group really makes you believe in yourself and each other."
3. The other members motivate me
One of the best things about joining Slimming World is that you'll be supported by a group of friendly slimmers who are just like you. Sharing your own experiences with people who know what you're going through and hearing about the success of other superstar slimmers is the perfect way to give your slimming campaign a motivational boost.
Our gorgeous member Lorna definitely felt 'that Slimming World feeling' when she reached target in Yvonne Neill's group and was spontaneously hugged by a fellow slimmer.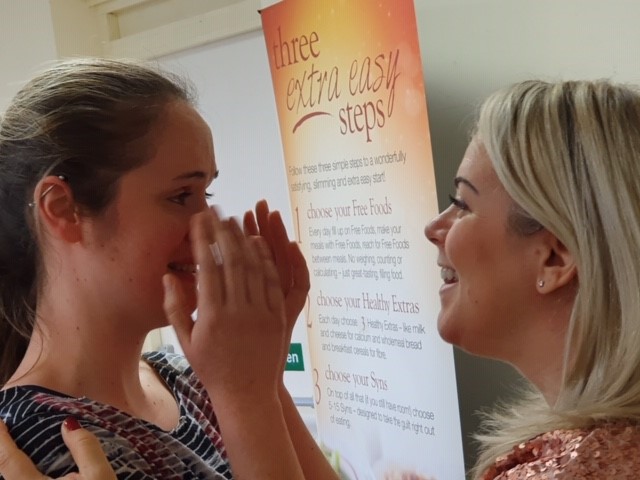 4. The support helps me stay on track if I've had a tough week
Not only is your Slimming World group a great place to get recipe ideas, cooking tips and feel-good inspiration, it's the best place to be when you're struggling. Planning your meals and snacks for the week ahead is a great way to renew your focus after a bad week, and help you feel excited about Food Optimising again.
Nikole (@nikole_does_sw) planned her meals using her trusty blackboard – and picked up this colourful array of certificates on the way!
5. Slimming World has made me believe I can do it
As soon as you walk through the doors of a Slimming World group, you'll receive endless support and encouragement to achieve your weight loss dreams – with absolutely no judgement or humiliation. That's why an amazing 91 per cent of our slimmers say being a Slimming World member makes them feel more positive about themselves! Louise (@loupyr) made the decision to come along to a group last January and she's just received her 4st award.
She says: "If you'd asked me this time last year would I give Slimming World a go, I would have said no chance! However, changing my diet and losing weight has made me feel so much better, not only about myself, but my insides, too! I'm glad I made the decision to join back in January!"
If the January blues have dampened your New Year's weight loss resolution, now's the time to get your slimming campaign back on track. Whether you join your local Slimming World group or sign up to our warm and friendly online community, you're guaranteed to experience that incredible 'Slimming World feeling' of togetherness and unbeatable slimming support. Go for it, and give yourself something to smile about.