When members first join Slimming World, they're often really surprised by what they can eat. This is because the Food Optimising eating plan has been designed to give us:
freedom to eat the foods we love and still lose weight
freedom to make our own choices while staying in control
freedom from the habits that used to hold us back – together with the know-how and power to develop healthy new habits for life
Read on for a taster of the amazing Slimming World food you can enjoy while Food Optimising, including fakeaways, family favourites, Sunday dinners and desserts…
Most diets have a long list of forbidden foods, or require complicated calculations to work out what you can and can't eat. Slimming World is different. The foundation of Food Optimising is unlimited Free Food – including lean meat, fish, eggs, fruit, veg, pasta, rice, pulses and potatoes – which frees us from worrying about weighing, measuring or counting.
Of course, Slimming World members can also enjoy foods that aren't Free, as measured Healthy Extras (providing essential nutrients, particularly fibre and calcium) or foods with a Syn value (meaning that we can indulge in things that may be banned on a typical eating plan – such as chocolate, crisps or alcohol – in moderation and completely guilt-free!).
Together, these three elements of Food Optimising make it easy to have a healthy balanced diet that never feels restrictive.
Taste the freedom to enjoy…
Fancy a fakeaway? Slimming World members never have to miss out on Friday-night fun… Whether Indian, Chinese, a juicy burger or good ol' fish and chips are on the cards, we've got slimming-friendly recipes to suit and plenty of smart-swap suggestions.
MORE ON THE BLOG: Try our takeaway tasting menu
MORE FOR MEMBERS: Find our full fakeaway recipe collection on the member website – everything from hoisin duck to finger lickin' chicken!
With Slimming World, you can absolutely say yes to a tasty Sunday roast with all the trimmings! Lean meats and vegetables are Free when Food Optimising, and we've got recipes for roast potatoes, stuffing, gravy… even Yorkshire puddings!
MORE ON THE BLOG: Chicken, pork, beef… or a tasty vegetarian roast?
MORE FOR MEMBERS: Ramp up your roast to the next level with our member recipes. Rosemary and garlic roast rack of lamb with saffron potatoes, anyone?
One big worry for some slimmers is that losing weight means eating separate meals at family dinner times, and doing twice the cooking! Not with Food Optimising. We've got recipes for all your family favourites – including plenty using Free store-cupboard staples like pasta, rice and potatoes.
MORE ON THE BLOG: Sample a selection of Slimming World family faves, including vegetable lasagne and tuna pasta bake
MORE FOR MEMBERS: Find a brilliant batch of 14 easy family recipes, plus tips to make life easier, here
Eating out can feel like a challenge when we're trying to lose weight. Slimming World will give you all the support you need to plan, avoid trigger foods and make smart swaps, so you can say yes to socialising while you slim.
MORE ON THE BLOG: Six slimming strategies to help you enjoy eating out the Slimming World way
MORE FOR MEMBERS: Slimming World members can use their free Food Optimising book, or the handy online Food Search tool, to make menu choices in advance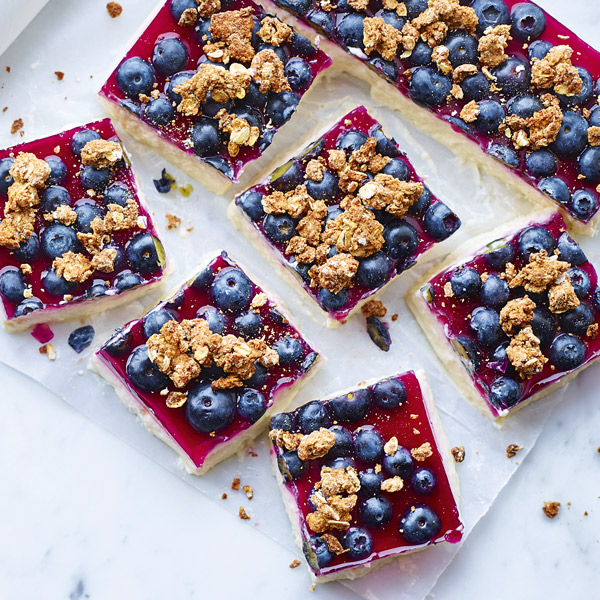 Who says you can't have pudding and still lose weight? With Slimming World puds, you never have to say no to something sweet. Delicious desserts, refreshing ice lollies, scrumptious cakes – they're all on the menu with our flexible Food Optimising plan.
MORE ON THE BLOG: Tuck into a taste of childhood with a slice of Slimming World school cake
MORE FOR MEMBERS: You'll find over 250 dessert recipes – including cheesecakes, chocolate puds and fruity sweet treats – on the exclusive member website, with lots of recipes shared in group, too!