🎶 Summertime… and the living is easy 🎶
And slimming through summer can be easy, too! With our flexible Food Optimising plan, you can fill sunny days with delicious food, without letting your weight loss dreams melt away. Discover some of our slimming-friendly summer recipes – and, of course, Slimming World members will find many more on the exclusive member website.
Find the latest Slimming World special offers here
Slimming World summer recipes
Shake up your salads
When the weather warms up, it's salad's time to shine! Eggs, lean meat, chicken, fish and most salad veggies are all on our Free Foods list, you can eat as much as you like, with no need to worry about weighing or measuring.
Forget limp lettuce and slivers of cucumber – we've got some seriously satisfying meal suggestions at Slimming World. Check out our colourful collection of recipes and put a fresh spin on your summertime menu.
Try a taste: BLT and other summer salads
MORE FOR MEMBERS: You'll find a huge variety of salads on the member-only website and app, including tuna pasta salad, griddled beef salad and a classic chicken caesar
Pack a picnic
Taking a picnic is the perfect way to stay in control of what you eat during days out. We've got a basketful of ideas to help you enjoy delicious outdoor dining – including rustic potato salad and margherita pizza – and still get a great result on the scales. We've even got slimming-friendly scotch egg and quiche recipes for you to try!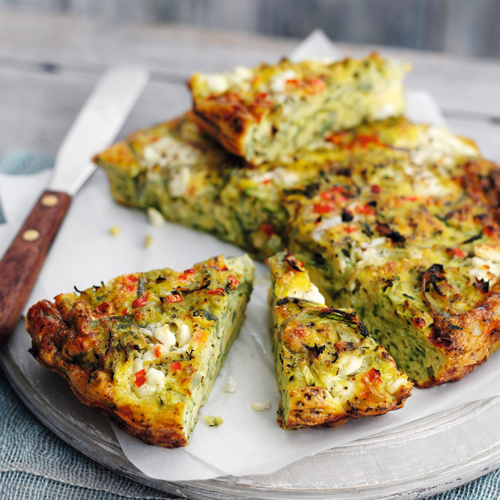 Try a taste: Your bite-size list of slimming-friendly picnic foods
MORE FOR MEMBERS: We've done the menu planning for you in The Food Optimising picnic. All you need to do is remember the blanket!
Bring on the BBQ
Yes, you can pile your plate with grilled goodies and still slim through summer! Free Foods like lean pork, beef, chicken, fish, tofu and vegetables all taste amazing cooked over hot coals (or on a convenient gas barbecue). Add a selection of salad sides and you're all set for a grill-iant weight loss!
Try a taste: 5 fiery barbecue recipes
MORE FOR MEMBERS: Tuck into an al-fresco feast with Sizzling ideas for your barbecue
Treat yourself
Summer's way too short to say no to ice cream! And Slimming World can help you make a slim-savvy selection. You'll get lots of smart-swap ideas in group, and you can also look up sweet summer snacks in seconds with the online Food Search tool.
Try a taste: Chill out in the sunshine with our selection of nice ices, from fruity lollies to peanut butter ice cream
MORE FOR MEMBERS: Our online recipe collection could put any ice-cream parlour in the shade! Which flavour will you choose..?
🍋 Lemon meringue
🍮 Raspberry custard
🌿 Mint choc chip
🍑 Peaches and cream
🍒 Black Forest
🍍 Tropical
🍎 Toffee apple
🍫 Vanilla choc
☕ Tiramisu
🌹 Rose petal and meringue