School's out, my out-of-office is on and I've dug my shorts and shades out of the wardrobe… Summertime is here and it's finally time to sit back and unwind in the sun. While many of us won't be jetting off to hotter climes this year, we can still enjoy a fun-filled sunshine season closer to home.
The sunny side of holidaying at home is that it gives you total food freedom! Whether you're camping in the garden or self-catering by the sea, the flexibility of Slimming World's eating plan makes it easy to enjoy a summer escape without having to take a break from your weight loss plans.
Here's how to have a stay-on-track summer holiday, no suitcase required…
Gather round the campfire
Whether you're pitching a tent in the back garden or driving to your favourite holiday park, camping is a great chance to squeeze some family-friendly Body Magic into your holiday. Dusting off your bikes for a family ride or turning your woodland walk into a nature-themed treasure hunt are sure-fire ideas to keep the kids entertained. If you're at home, you could set up a badminton net, hopscotch grid or challenge the family to a game of tag to work up an appetite before you fire up the barbie.
Sunshine recipe: Sal's Slimming World chicken kebabs are perfect for al fresco dining
Take a day trip
Now that some theme parks, zoos, stately homes and country parks have safely reopened, a proper day trip is back on the cards. The great news is that combining slimming and sightseeing is easier than you think. By packing a cool bag with a selection of Free and low Syn drinks, snacks and picnic foods, there'll be no need to worry about buying foods from motorway services or takeaway food stalls, and you can enjoy a fun-packed day out while keeping your weight loss goals in sight.
Sunshine recipe: Our colourful crustless quiche is perfect for picnics or a healthy packed lunch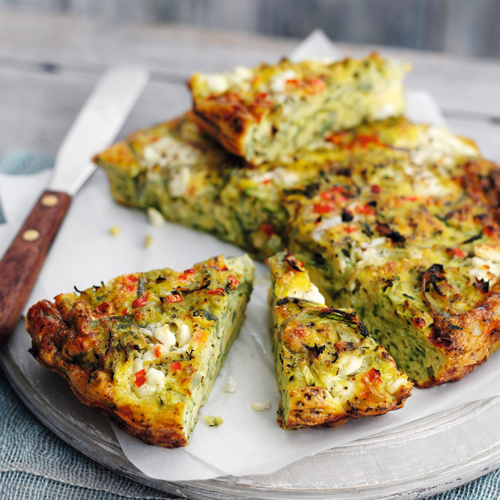 Movie marathon
If you're a film fan like me, you're probably missing your regular trips to the flicks. Getting set for an at-home movie sesh is the perfect way to enjoy some summer blockbusters while the cinemas are closed. Task the kids with building a comfy den in the living room and settle down for a double feature of your favourite summer-themed movies (Weekend at Bernie's, anyone?).
Sunshine recipe: If your movie night isn't complete without a selection of cinema snacks, think Free Foods first. A bowl of Slimming World chips or vegetable crudités are perfect for dipping in home-made houmous. Or, if you're a slimmer with a sweet tooth, enjoy a scoop of peanut butter and cinnamon ice cream on top of your favourite fruits for just 2½ Syns.
Sunning by the sea
The big plus of staying closer to home is that it gives us the chance to experience the best of the British seaside. If you're staying overnight, check out the cooking facilities at your holiday home beforehand and save yourself a shopping trip by having an online food shop delivered when you arrive – that way you can easily serve up a filling Slimming World recipe after a day of fun and games on the beach. And if you do decide to try the local eats, you'll find some great guides to eating out (plus our handy Food Search) on the member website and app.
Sunshine recipe: Recreate those beach vibes with our seaside-inspired battered fish recipe
Virtual vacation
If you're really missing jetting off to your favourite sunshine destination, why not make a virtual visit? Webcams all around the world are offering glimpses of holiday hot spots, so you can experience the sights and sounds of sunnier climes from the comfort of your own home. Pop your swimsuit on, stretch out on your deckchair and – with a hefty dose of imagination – it might just feel like you're on that sun-drenched beach!
Sunshine recipe: Sal's vegan paella will transport your taste buds to the Med
How are you planning to relax and recharge this summer? We'd love to hear your holiday plans on the blog or on social using #theSlimmingWorldblog.
Whatever your travel plans, you'll find unbeatable levels of slimming support at your local Slimming World group or in our online Community – as well as a sunny selection of over 1,600 recipes on the member website and app to help you breeze through the hols while sticking to your weight loss campaign. You can find out more about joining here.