With the Slimming World Body Magic challenge in full swing, we were excited to uncover this inspirational – and intriguing – member story sitting in our inbox. Jenny's climbing her way around the world, without leaving home – It's a Kind of Magic indeed! She tells us how…
As I neared the summit of Mount Everest, a sense of achievement overwhelmed me. It had taken 28 days to climb 29,000ft, and I'd finally reached the top of the tallest mountain in the world. Well, I say 'the top', but as I looked around there was no magnificent view opening up below me. Instead, I had the same view I'd had since starting my epic trek – the outside of my home!
Let me explain… I've always been active, and have worked my way through the Slimming World Body Magic awards to get to the highest level – Platinum. I usually like to walk for exercise, but I fancied taking on a new challenge. Climbing the equivalent of a mountain was one that I could tackle at home, without breaking any lockdown rules. I measured the step outside our garage at 6.5ins high, and calculated that I'd need to do 53,000 step-ups to climb Everest. A daunting prospect!
Breaking it down
To keep things manageable, I set myself a target of 2,000 steps a day, split into four 15-minute sessions of 500. I considered using the stairs inside my house but I worried that I'd wear out the carpet, so outside I went. This has worked out really well for me during lockdown, as being outdoors is good for my mental wellbeing. I love listening to the birds while I'm stepping, and I don't mind variable weather conditions – I just wear my trusty waterproof. If I close my eyes (not recommended for safety reasons!), I could almost be on an actual mountain.
Jenny's mission to conquer Mount Everest:
Step height 6.5ins
x 500 steps per session
x 4 sessions per day
x 28 days to climb 29,000ft and reach the summit – and then some!
It's fitting that my weight loss journey has taken me so far from home, as it all started with a holiday in 2014. Returning home from sunny Spain, I felt as glum as the weather. Instead of making the most of my time in the beautiful, bustling cities of Barcelona and Madrid, I'd spent my trip feeling frumpy and frustrated about my weight.
It was a familiar feeling. I'm 64 now, and I've spent many, many years as a serial yo-yo dieter. One of the things I'd tried was Slimming World – and it always worked. But then a familiar pattern would follow; I'd lose weight, then stop going to group, fall back into my old habits and put the weight back on again. This time I was determined to make the change for good, and I've stuck to my guns!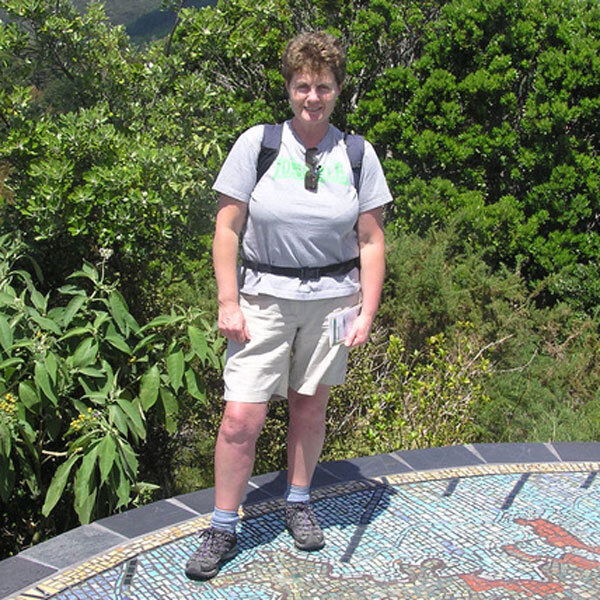 A two-part journey
I see my weight loss journey as being split into two parts. Part one was losing 2st 1lb to get to my target weight. Part two is keeping that weight off. My previous experience with yo-yo-ing taught me that they're just as important as each other, and Slimming World helps you with both, offering free lifetime membership while you're within 3lbs of your target weight.
I kick-started my weight loss by committing to a Countdown (a Slimming World special offer), losing 1st 1lb to reach my target weight in just six weeks. Having kept the weight off successfully for over a year, I lowered my target to 9st 7lbs, which I reached in June 2016. This happened just in time for my 60th birthday – the best birthday present ever!
Food Optimising is such an easy plan to follow. You can eat all kinds of food, and the recipes are so tasty that you'd never know that they were healthier versions. Group is a great place to get ideas and my latest tried-and-tested (or should that be tried-and-tasted?) recipe is the creamy garlic chicken.
Scroll to the bottom for more super-satisfying slimming-friendly recipes
Then came part two. Going to group is just as important for target members like me, and my brilliant Consultant, Lisa Hurst, is one of the reasons I've finally been successful with my weight loss. It's my time to focus on how I'm doing and I love the support I get to stay at my target weight. My group has developed a really strong bond and the other members motivate and inspire me. I'm determined never to go back to my yo-yo ways.
During lockdown, the temporary virtual group sessions have been my lifeline. We share our successes and support each other, no matter what, and it's been fantastic to be able to carry that on virtually during lockdown. Of course, I can't wait to see everyone in person again, as there's nothing quite like that in-group buzz!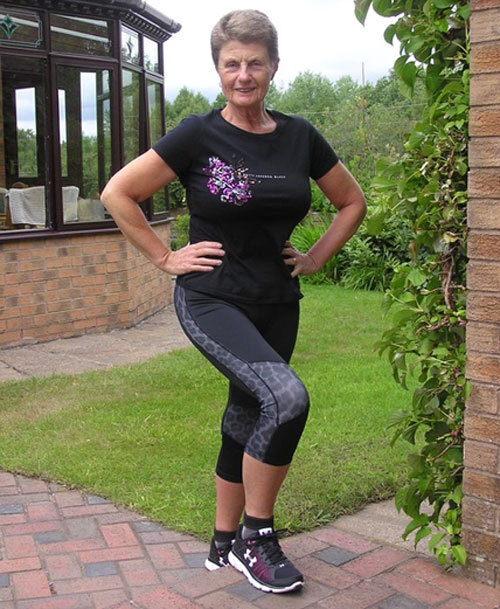 Fuelling the climb
Meal planning has been a big part of my slimming success, and I've been doing this even more carefully recently to try to limit my supermarket shopping trips. I shop every two to three weeks, using my short-life fresh veg before longer-lasting veg like swede and butternut squash. My husband, Ian, is a dab hand with the barbie and I've acquired a taste for barbecued swede (trust me, it's delicious!).
I've also been using more tinned vegetables like mixed beans, butter beans, sweetcorn and chickpeas. I love Sal's cooking videos as she shows how you can substitute ingredients depending on what you have in your cupboards.
It's impossible to run out of recipe ideas as a Slimming World member. There are more than 1,400 recipes on the member website, and I also like leafing through the cookbooks and Slimming World Magazine for inspiration. My recent finds include Italian bean stew, Spanish-style chicken sofrito and spicy chicken fajitas – Slimming World is taking me around the world in more ways than one!
Mission possible
Having climbed more than 67,000ft, I don't plan on stopping. I'm going to continue globe-trotting to climb the highest mountain in each continent. I'm proof that, when you've got a great support system behind you, there's no obstacle too high to overcome – all you have to do is take that first step!
Jenny's mountain-climbing checklist:
Mount Everest – 29,029ft in 28 days
Refuel recipe: Chinese chicken chow mein
Three Peaks challenge (Ben Nevis, Scafell Pike and Snowdon) – 11,182ft in nine days
Refuel recipe: Roast lamb with all the trimmings
Yorkshire Three Peaks challenge – 7,064ft in six days
Refuel recipe: Toad in the hole
Denali 20,310ft in 18 days
Denali refuel: Baked spiced salmon with herby mash
What an incredible achievement for our mountain-conquering target member! At Slimming World, we're committed to supporting our members for life. This means that all target members can attend group and use all of the tools on the website and app (including the recipe and food search tools that make meal-planning so easy) for free.
Has our Body Magic campaign got you moving more? We'd love to know what you've been up to, whether that's exercising your way around the world like Jenny, or simply rolling out your mat in your living room – it's all brilliant Body Magic. Email us at the blog.
Jenny attends Lisa Hurst's Slimming World group in Standish, Wigan. You can find out more about joining Slimming World here. You can also get in touch with your local Consultant, who'll be happy to help.