When you think about getting active, what's the first thing that comes to mind? Building muscle in the gym? Getting your heart racing with a run? How about standing on one leg for as long as you can? While it's something many of us don't really think about, improving balance and flexibility can make a big difference to our lives, both now and in the future. That's why it's one of Slimming World's five active habits for a fitter lifestyle.
Slimming World's five active habits
Balance and flexibility
Each of these five areas of activity brings big rewards in its own way, and together they unleash a bounty of bonuses for your health and fitness. The good news is, if you're new to activity, building balance and flexibility is easier than you might think – and you definitely don't need to have the moves of an Olympic gymnast!
If you'd love to discover an activity programme that supports you to get fit at your own pace, you'll find our latest special offers here.
Why is balance and flexibility important?
Building balance helps with co-ordination and maintains muscle strength as we age, potentially reducing the chance of falls. Plus, it helps to improve posture, reduce aches and pains and lower the risk of injury.
"All of these things help to maintain your confidence and independence as you get older," says Dr Jacquie Lavin, our Head of Research and Scientific Affairs. "Whatever your age, if you're at the very beginning of your activity journey, improving your balance and becoming more flexible could be the first important step that enables you to start moving more."
Slimming World member Kate Goodman (@sw_kategoodman) has been making progress towards her Body Magic goals with gentle stretching sessions, and she feels fantastic for it!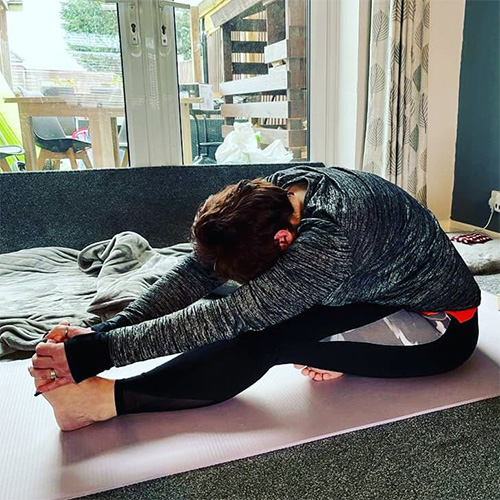 MORE ON THE BLOG: If you'd like to shimmy into shape, check out our guide to dance classes
Getting started
Activities like yoga can improve balance and flexibility. You could also try ones of these:
Get up from your chair without using your arms.
Stand on one leg for 60 seconds (without falling over!).
Rotate your ankles or gently stretch out your calf muscles as you watch TV.
Sign up for a yoga, Pilates or t'ai chi class.
Head to a swimming pool or a 10-pin bowling alley.
Put on your favourite tunes and dance around your lounge or kitchen!
MORE FOR MEMBERS: You'll find a series of activity videos that take you through some balance basics on our exclusive member website and app.
Choosing an activity you enjoy is one of the very best ways to get going – and keep going. Slimming World Consultant Roxanne (@roxyfreeman_sw) found exactly that when she signed up for a weekly dance class – now she's loving the amazing benefits that regular exercise brings.
She says: "When you find an activity that just fits in with your life and that you're willing to make time for, it really does change the game. My body shape is changing massively while losing lbs and it really helps my mental health too 🥰. All while building up my self-confidence and self-esteem. So if there's something you wanna try, DO IT! What have you got to lose?"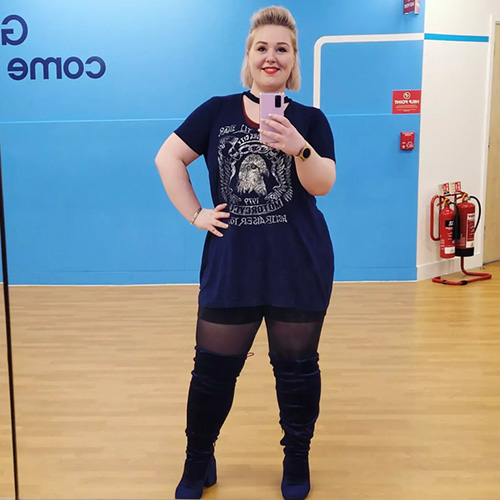 Our Body Magic programme is different to anything else out there. It's designed to help you overcome your barriers and enjoy getting moving, whatever your weight, age or fitness levels. When you join, you'll also get access to our get-fit toolkit, which includes:
more than 50 on-demand activity videos, with workouts for every ability
easy-to-follow exercise guides and activity ideas
an online activity tracker to chart your progress towards your next Body Magic award
the FIT log tool, which will help you identify any stoppers and put strategies in place
exclusive fitness-themed podcast episodes
get-active support and strategies in group – and a cheerleading community to spur you on!