Halloween may have been and gone, but that doesn't mean we have to put the pumpkins away just yet. Pumpkin spice is everywhere at the moment, and there's no need to go to a coffee shop to get your spicy seasonal hit – it's really easy to make your own pumpkin spice mix at home. Don't worry, no pumpkins are harmed in the making of pumpkin spice mix, it's all about getting the perfect mix of warming spices in gorgeous autumnal colours.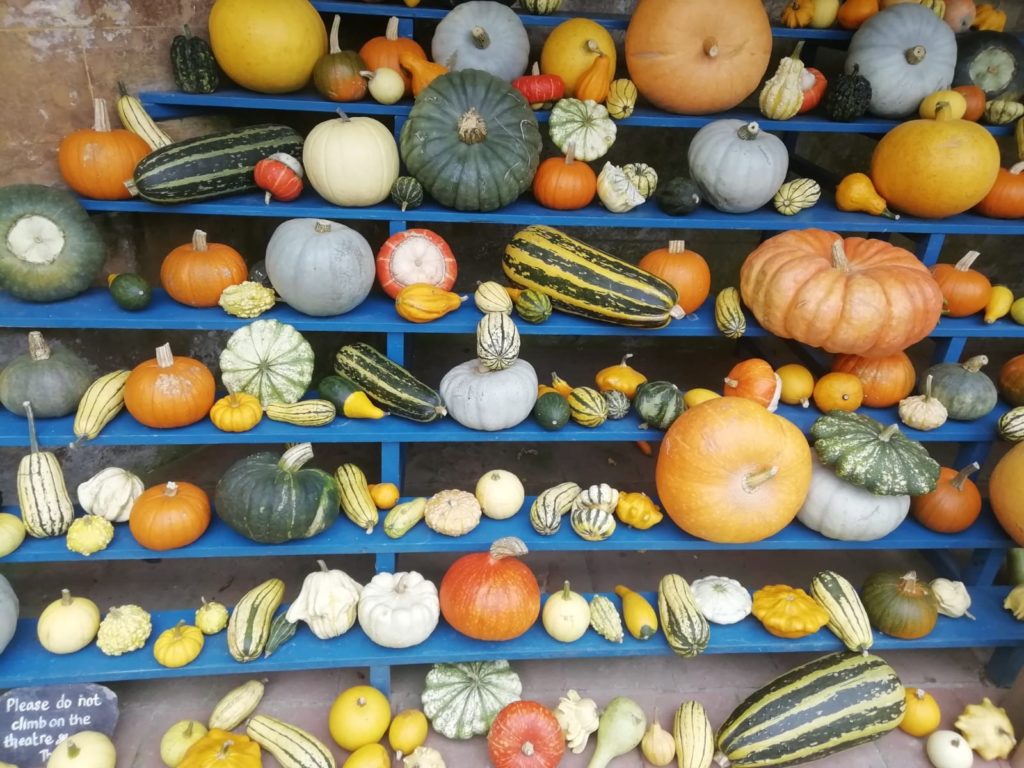 If you're anything like me, you'll already have a stash of part-used spices gathering dust in the back of the cupboard somewhere (or on a spice rack, if you're either really retro or really organised!). I'll often buy a jar of a certain spice just to use a teaspoon or two in a baking recipe or spicy dish, so making up some spice mixes is a great way to use these up before they go out of date.
1-minute pumpkin spice recipe
The good news is that pumpkin spice mix is super-easy to make and takes no time at all. The most time-consuming part will be checking the labels on your spice jars to make sure you're not accidentally throwing in chilli powder or paprika!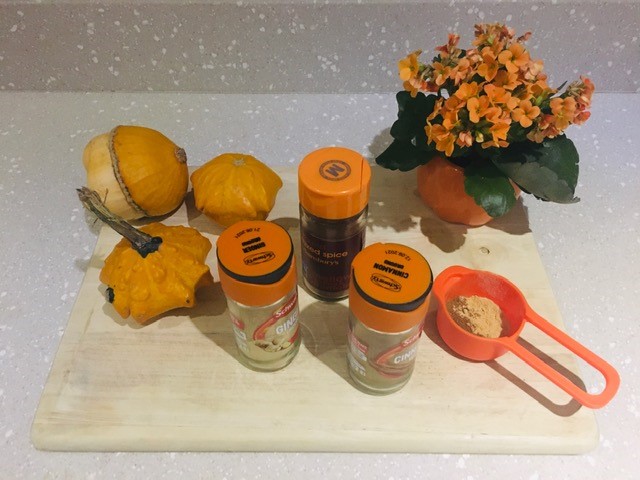 Here's a basic pumpkin spice recipe, but feel free to alter the quantities to suit your own taste buds and use up what you have:
3 tbsp cinnamon
1 tbsp ginger
1 tbsp nutmeg
1 tsp allspice
1 tsp ground cloves
Personally, I prefer to leave out the clove as I don't really like the taste. Some people also throw in a teaspoon of ground anise, cardamom or turmeric. Play around to create your perfect pumpkin spice mix. After all, one of the benefits of creating a homemade blend is that you can make it exactly as you like it.
All you need to do is pop all of the spices together in an empty spice jar (or other sealable container), give it a shake and you're good to get spicing!
Where to sprinkle your pumpkin spice?
Now that you have your very own jar of personalised pumpkin spice, you can get sprinkling! And you definitely don't need to restrict yourself to hot drinks. Cosy up with these delicious dishes that lend themselves perfectly to a pumpkin spice twist:
Overnight oats
SW Jenny adds a sprinkling of pumpkin spice to her hearty, healthy overnight oats. Add a scattering of grated fresh carrot to give yummy carrot-cake vibes.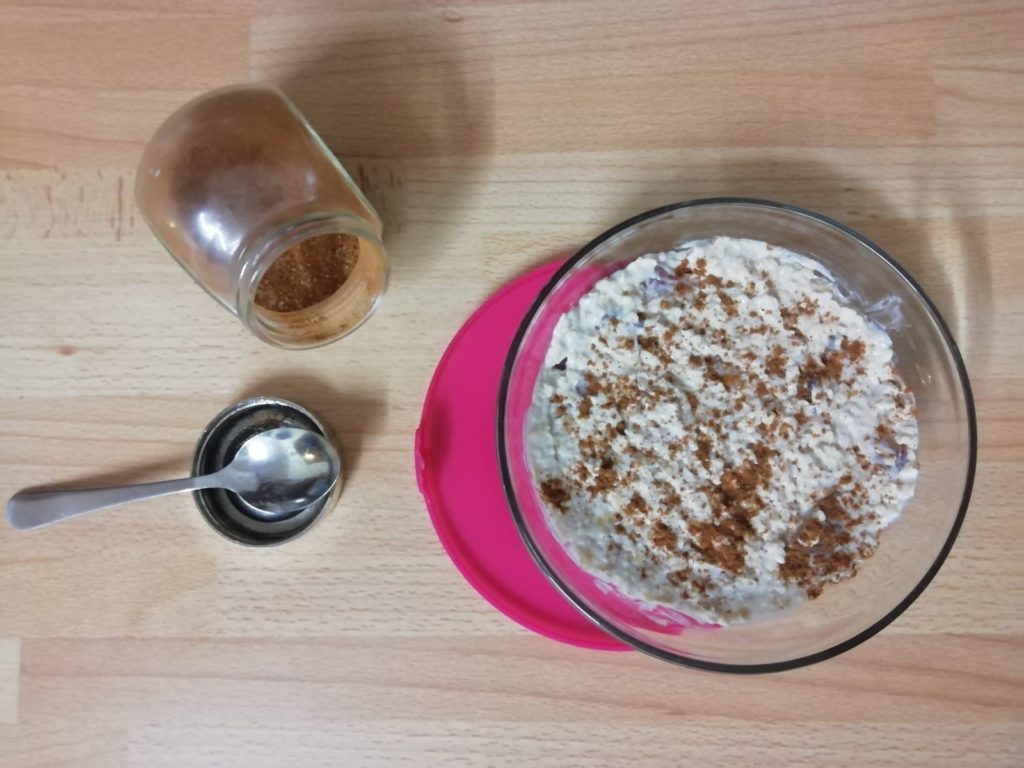 Baked oats
SW Charley mixes pumpkin spice in with the yogurt when making her baked oats. Apple slices top off a warming breakfast that's full of autumnal flavours.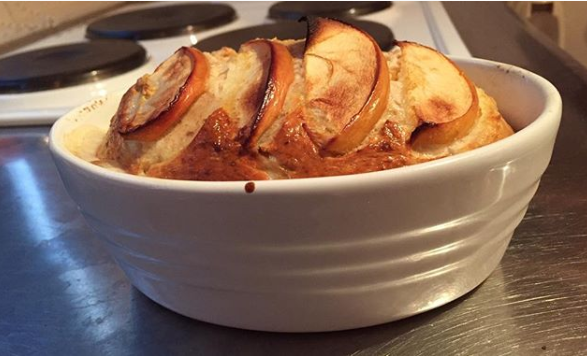 Pumpkin-spiced donuts
How clever is this baked oats twist by target member Lowra (@lowra_eats_well)! She's used cinnamon to spice up her healthy donuts, but pumpkin spice will work just as well.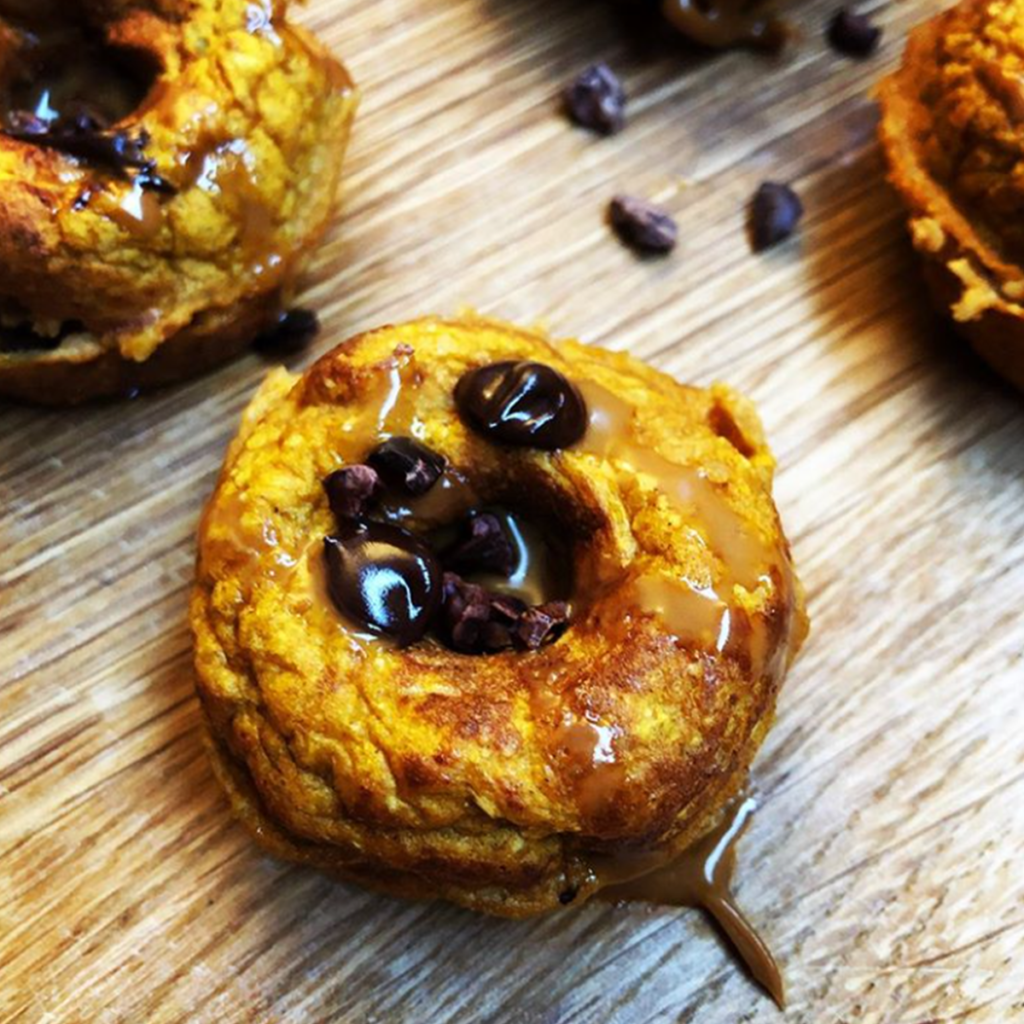 Slimming World pancakes
Fluffy, American-style pancakes and pumpkin spice make the perfect pairing on a lazy weekend morning. Serve with a big blob of fat-free natural fromage frais, fresh or frozen berries and a decent dusting of your spicy mix.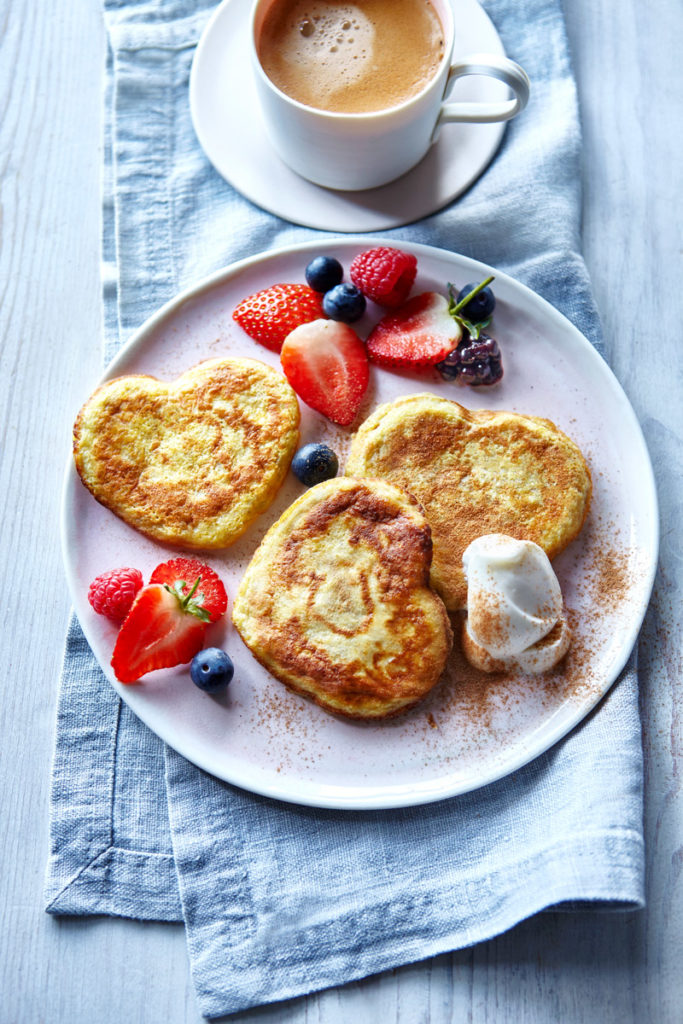 Banana split
Top sliced banana with fat-free natural yogurt and a dusting of your pumpkin spice mix for a super-healthy banana split – yummy! Baking your banana will give it that gorgeously gooey texture, although cooked banana does have a Syn value, so don't forget to count it (Slimming World members can use the easy online food search tool).
Feeling spicy? We'd love to see what delicious autumnal delights you've been pumpkin spicing up. Send us your pics!