Whether you fancy spicy fajitas, a comforting curry or a full-on Chinese banquet, we believe you should be able to enjoy the taste of a takeout without it taking you away from your weight loss goals. And there's a mouth-watering menu of fast food favourites on our members-only website and app to prove it!
While cooking from scratch is a key part of Food Optimising, we know how tempting a takeaway can be when we're in a rush or hungry after a busy day. That's why we created the Slimming World food range, available in Iceland.
We've welcomed a feast of fakeaway meals to the range this month – including Singapore-style noodles, mushy pea curry, a chicken fajita lunch bowl and more! So you can tackle your takeaway cravings and still deliver a smashing weight loss on the scales.
Let's take a look at what's new in the Slimming World food range this month…
Mushy pea curry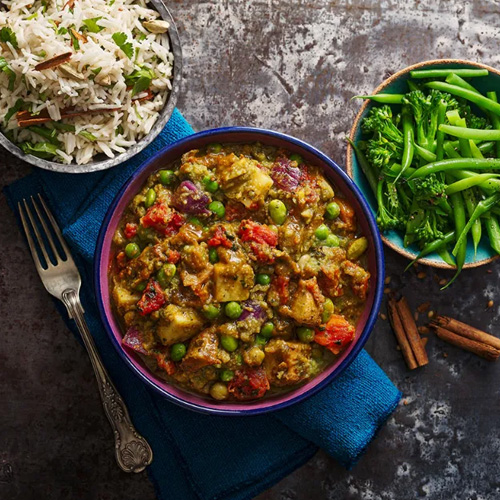 This weird and wonderful recipe is famous in Slimming World circles – and now you can enjoy it as part of the food range! Mushy peas, juicy tomatoes, potatoes and warming curry powder make an unbeatable combination, so it's easy to see why our members love it.
CURRY ON SLIMMING: Find our mushy pea curry recipe here
MORE ON THE BLOG: 8 Slimming World curry recipes – how hot will you go?
Chinese-style rice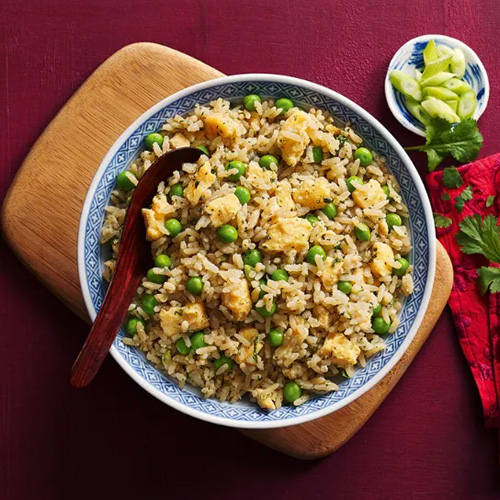 Fakeaway night isn't complete without a serving of fried rice – and ours tastes just as good as anything you can get from the takeaway.
RICE, RICE, BABY: Find our Chinese-style rice recipe here
MORE ON THE BLOG: Wok on with a Slimming World Chinese!
Barbecue pulled pork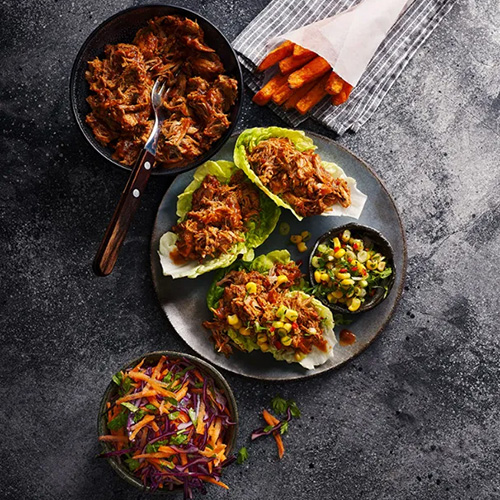 There'll be plenty of lip-smacking action with this saucy number, featuring fall-apart tender pork smothered in a delicious smoky marinade. Just don't forget the napkins.
YOU'VE PULLED: Find our barbecue pulled pork recipe here
Singapore-style noodles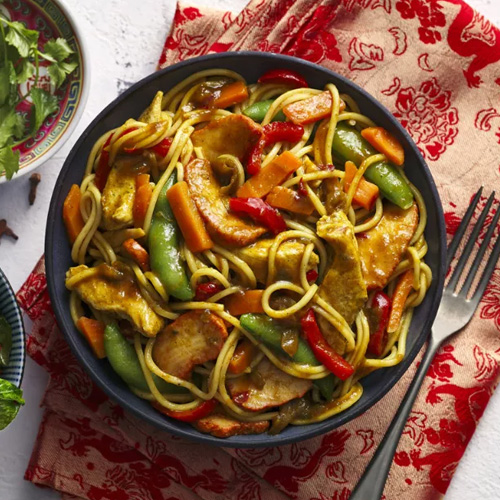 There's oodles going on in this signature dish! Spicy noodles are mixed with marinated chunks of chicken and pork and lots of crunchy veg, to create a hot and hearty dinner-time special.
GIVE IT A TWIRL: Find our Singapore-style noodles recipe here
MORE FOR MEMBERS: Mix up your midweek menu with one of our satisfying stir-fries
Soy, garlic and ginger veg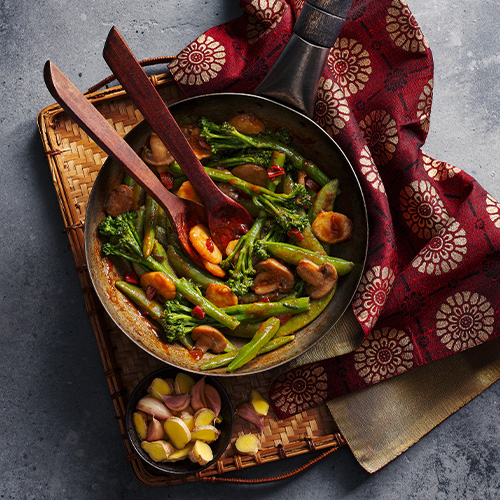 Serving up a midweek stir-fry just got even easier. Our sizzling dish packs a real flavour punch and is loaded with lovely veggies, including broccoli, peppers, sugar snap peas, mushrooms and water chestnuts. Phew!
WOK STAR: Find our soy, garlic and ginger veg recipe here
MORE FOR MEMBERS: Discover how you can satisfy your cravings without losing sight of your slimming goals in Transform your takeaways
When you're tight on time – or you're new to cooking from scratch – the Slimming World food range is the perfect partner to the powerful personalised support you'll find in your local group and at Slimming World Online. We'll show you how to enjoy healthy takes on the foods you love, get active in a way that suits you and give you the know-how and confidence to create healthy new habits for life.