We love seeing the smart swaps Slimming World members make to transform their favourite meals into slimming-friendly sensations, and this quick and simple tortilla-style egg wrap – filled with delicious Free Foods – fits perfectly into ourFood Optimising plan.
MORE ON THE BLOG: Discover your 5 favourite Free Food recipes 
What's great about these tortilla-style wraps is that you can stuff them with almost anything. Choosing lean meats like bacon (with visible fat removed), skinless chicken, fresh fish and vegetables will give you the best weight loss results – plus they're perfect for using up your leftovers.
To help inspire you, we've included three fantastic flavour combos in our recipe – a satisfying full English, a cheesy veggie version and a luxurious salmon option. That's breakfast, lunch and dinner – and your slimming goals – all wrapped up!
TIP: Watch the video to see our super-simple trick for folding your tortilla-style wrap so you don't spill your filling on the floor!
How to make a tortilla-style wrap
makes 1
Free
ready in 10-25 minutes
What you need:
2 large eggs
low-calorie cooking spray
What you do:
1. Lightly beat the eggs in a large measuring jug. Spray a non-stick frying pan with low-calorie cooking spray and place it over a medium heat. Pour the eggs into the pan and tilt it around to cover the base. Cook for 1½ minutes on each side or until the edges turn golden, then loosen with a palette knife and slide it onto greaseproof paper.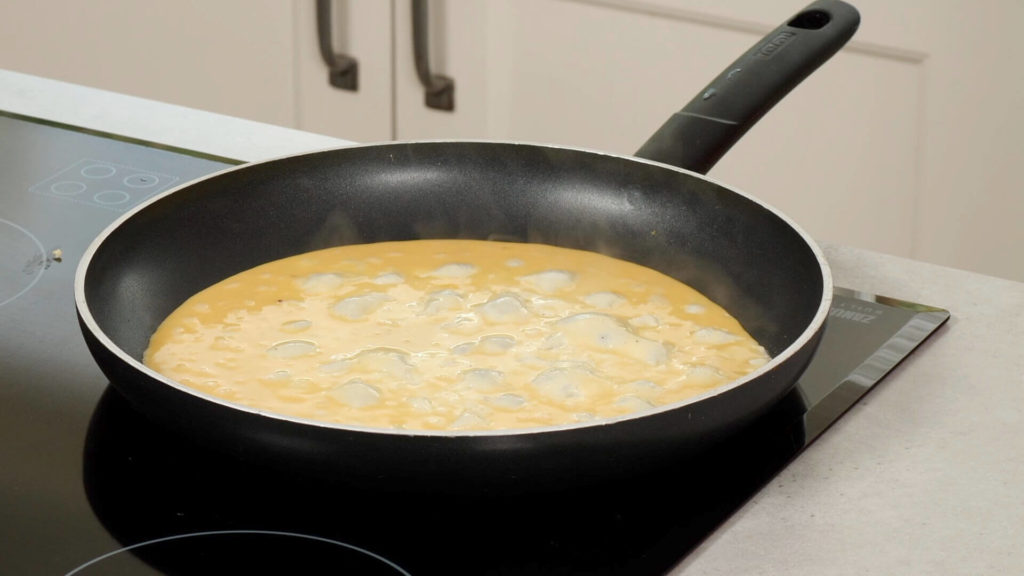 2. Lay your omelette out on a cutting board. Use a knife to make a cut from the middle of the omelette down to the edge.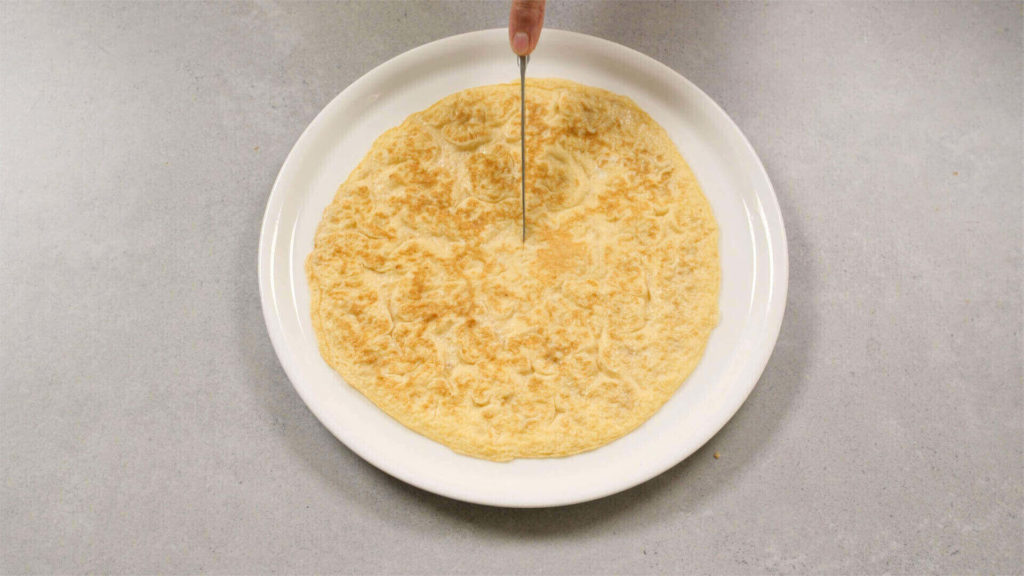 3. Imagine the omelette being divided up into four quadrants. Spoon your chosen fillings onto each quadrant.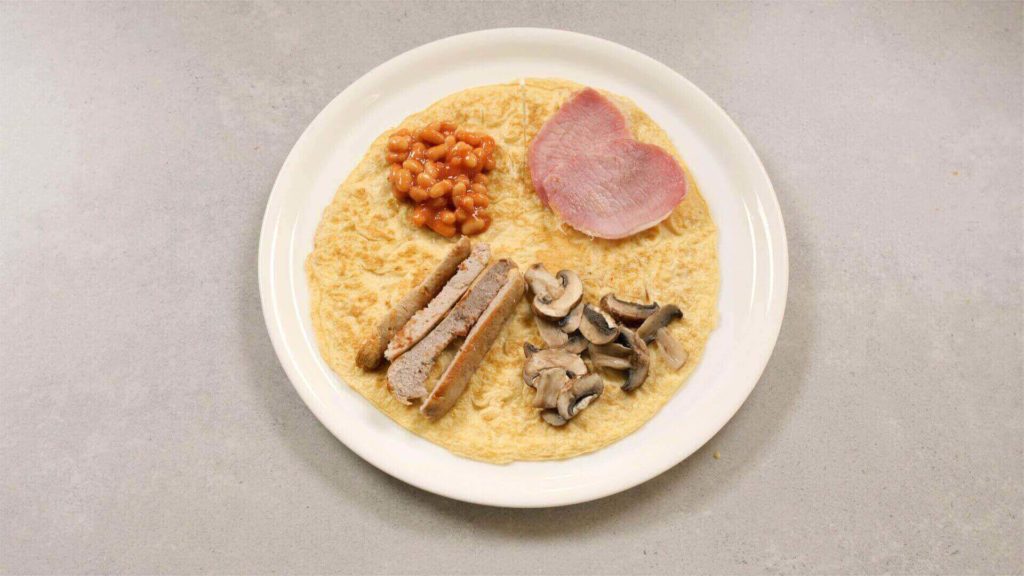 4. To fold the wrap up, start from the bottom-left quarter and fold this up over the top-left quarter. Now fold it over to the top right, and then fold it down to the bottom right.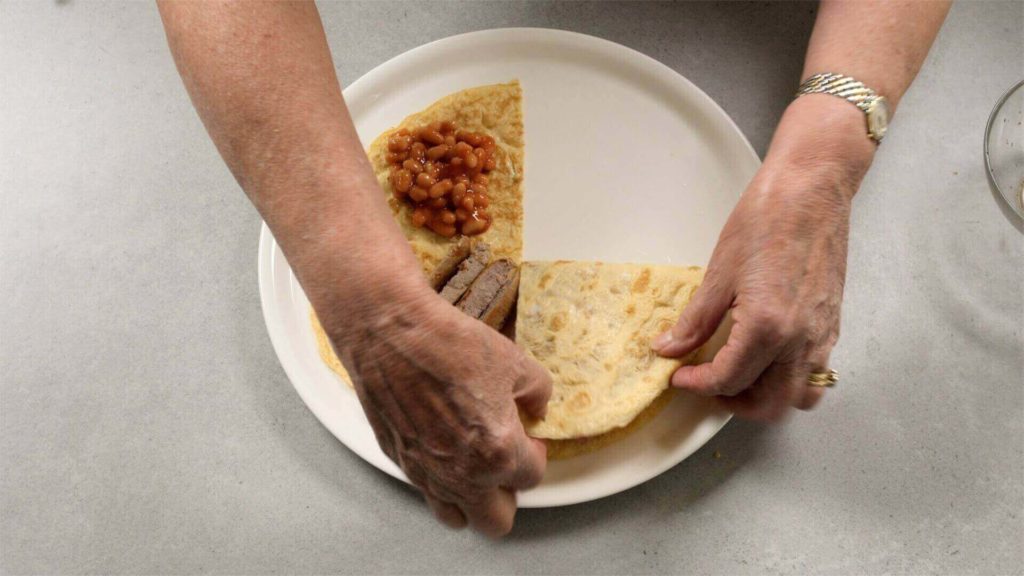 3 ways to fill your tortilla-style wrap
Here are three tasty ideas to help you get started. Feel free to get creative, though – it's your wrap!
NOTE: The amount of filling you need will depend on the size of your tortilla-style wrap, so you can add more or reduce the ingredients below as necessary. The good news is that all of the ingredients (with the exception of the feta) are Free, and you can enjoy as much Free Food as you like with Slimming World, with no weighing, measuring or counting required.
Big breakfast wrap
Free
What you need:
2 Slimming World Free Food Pork Sausages, grilled and sliced lengthways
2 rashers lean back bacon, visible fat removed, grilled
mushrooms, sliced and cooked in low-calorie cooking spray
½ can baked beans, heated through
Spinach and feta wrap
6 Syns (or Free if you're having the feta cheese as your Healthy Extra 'a' choice)
What you need:
45g feta cheese, crumbled or diced
50g baby spinach, wilted 
100g tomatoes, sliced  
½ red onion, sliced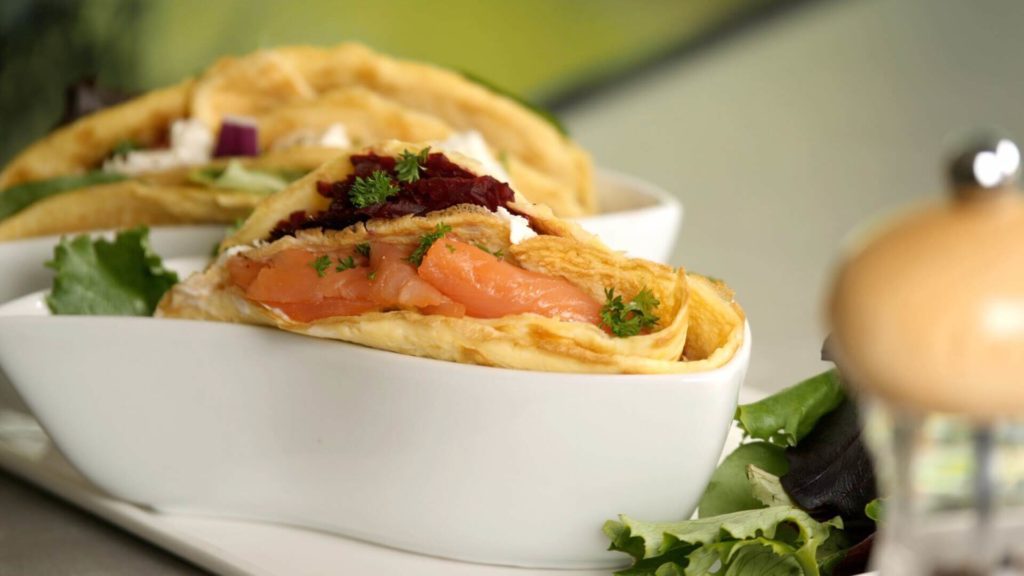 Smoked salmon wrap
Free
What you need:
50g smoked salmon, cut into thin strips
3 tbsp plain quark or fat-free natural fromage frais
2 spring onions, finely sliced
1 cooked beetroot, peeled and grated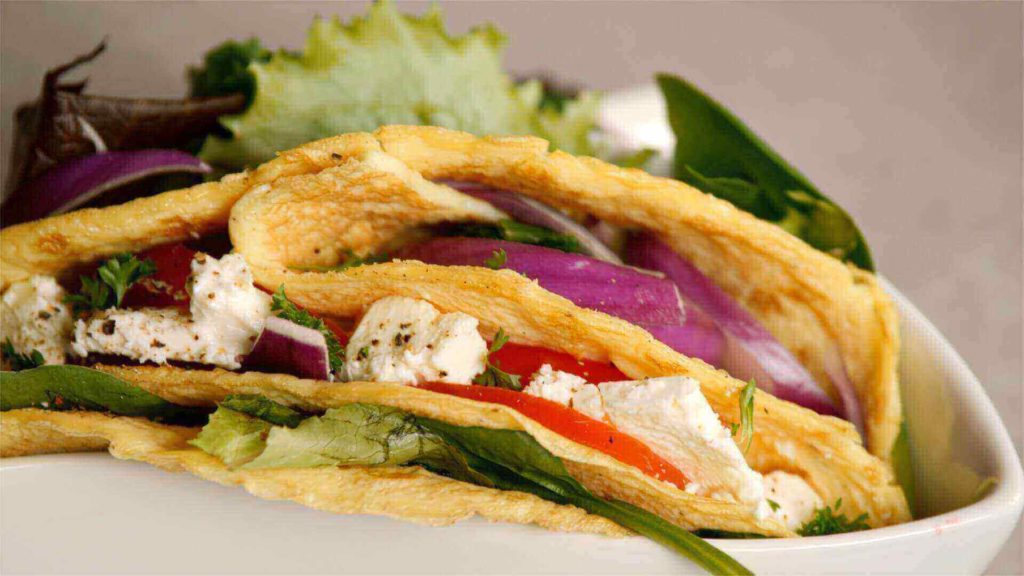 MORE ON THE BLOG:
Baked feta pasta
Slimming World school cake
Slimming World 7-day menu – tested
Pizza omelette recipe
Slimming World brownies
MORE FOR MEMBERS: Slimming World members have access to over 1,600 recipes on the exclusive members' website, including more ideas to make the most of tortilla-style wraps.
Find out more about joining Slimming World here.
We'd love to know how you're filling your tortilla-style wraps. Let us know here or share on social using #theSlimmingWorldblog.