If the weather outside is frightful, snuggling down for a spooky family movie night is the perfect treat after a night of tricks. And we all know that a movie night just isn't the same without a stash of snacks by your side.

With Slimming World's help, you can dig into a monster pile of movie night munchies, while still slimming boo!-tifully. Choose a creepy, kooky watch from our scary, spooky family Halloween movies – and conjure up some slimming-friendly movie-night snacks to keep you going well into the night.

Maleficent
Planning a cinema trip to catch Maleficent 2: Mistress of Evil? Get up to speed with the wicked deeds of Angelina Jolie's fabulously fiendish fairy with a Maleficent movie night. 
Sweeten the deal with a batch of creepy cakes (alongside a cuppa, of course). Our choc and date brownies are as darkly delicious as Maleficent herself. And if you want to go full-on with the theme, I absolutely love these baked oat cupcakes by @tubbyxtinks: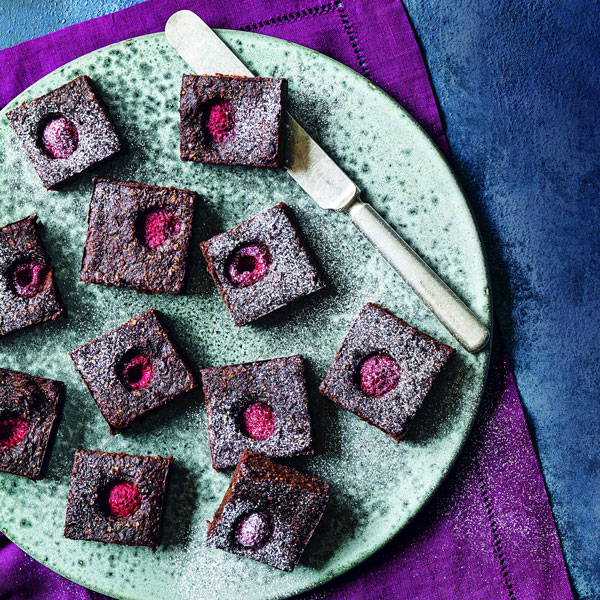 Goosebumps
One, two or three? Why choose when you can watch them all! Funny and just the right side of frightening, this movie franchise is great for the whole family to watch together. Watch out for Slappy!
Who says you have to save the scares for after dark? If the kids are off school today, treat them to a morning movie marathon with a monster stack of Slimming World pancakes. Daisy (@daisy.slimmingworld) definitely got into the breakfast-time spooky spirit with these creepy (and cute!) creations:
Hocus Pocus
Cast a spell over the kids with this Halloween classic. No kids? No matter! Fully grown witches will love a bit of Hocus Pocus just as much. Sistas, unite!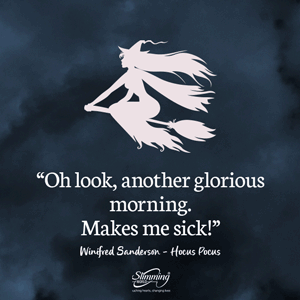 If you don't have a sweet tooth, a cauldron of soup will keep you cosy in slimming style. Having a homemade Slimming World soup hubble-bubbling away will help stop you reaching for other not-so-healthy snacks.
Monster House
This haunted house story is one of my son's favourite family Halloween movies. Cuddle up with your littlest monsters for gentle scares. Without looking, can you recognise the distinctive voice of Mr Nebbercracker? "Keep off of my lawn!"
A monster movie calls for a monster burger. The Slimming World quarter pounder burgers are absolute beasts. Conquer one with a side of Slimming World wedges or chips and claim the title of monster burger slayer supreme!
Ghostbusters
Whether you goo for classic 80s vibes or the 2016 remake, Ghostbusters brings the family-friendly frights while tickling your funny bone. And if you're looking for movie-night treats that won't destroy your weight loss progress, "Who ya gonna call?" Slimming World, of course!
Make your own mini marshmallow men with our sweet and squidgy marshmallow pops (a fun Halloween activity to do with your gang of little ghostbusters). Dip into Slimming World hot chocolate and you have a wickedly yummy Halloween movie night combo.

Slimming World is definitely one to watch for endless blockbusting ideas for yummy, slim-friendly snacks. Pop a movie night on the family calendar and let us know what snacks you're snuggling down with.