It's British Pie Week, which means that a big comfort food cook-off is on the cards… Whatever your pie preference, we've got you covered with our tasty, slimming-friendly versions of your favourites – just add extra veg (and maybe a portion of Slimming World chips?) for the pie-fect plate!
Potato-topped pies
While you absolutely can have pastry pies on the Slimming World plan, choosing a potato-topped one can keep the dish really low in Syns or, even better, Free. That's because potatoes are on our list of fantastic Free Foods, which can be eaten in unlimited amounts, so there's no weighing, no measuring and no worries about eating as much as you like!
We've got three potato-topped recipes for you to try, including cottage, shepherd's and even a cheesy Cumberland pie. And if you fancy giving yours a tasty twist, you could swap the spuds for mashed sweet potatoes, butternut squash or celeriac instead instead.
Keep things classic with a comforting farmhouse favourite. Slimming World Consultant Elaine (@merc672cut) made this huge cottage pie from our Take 5 recipe book – a brilliant batch cook to last her for a few days!
If meat-free is a must for you, this lentil-packed dish serves up serious satisfaction.
If you're tempted by cheese, our Cheddar-topped Cumberland pie is sure to tick your boxes.
Pastry-topped pies
For the pie-purists who love a pastry top, we've got slimming-friendly chicken, steak and sweet potato-filled pies to try. Choose a lattice-top for a lighter pie – or plump for a proper pastry lid… the choice is yours!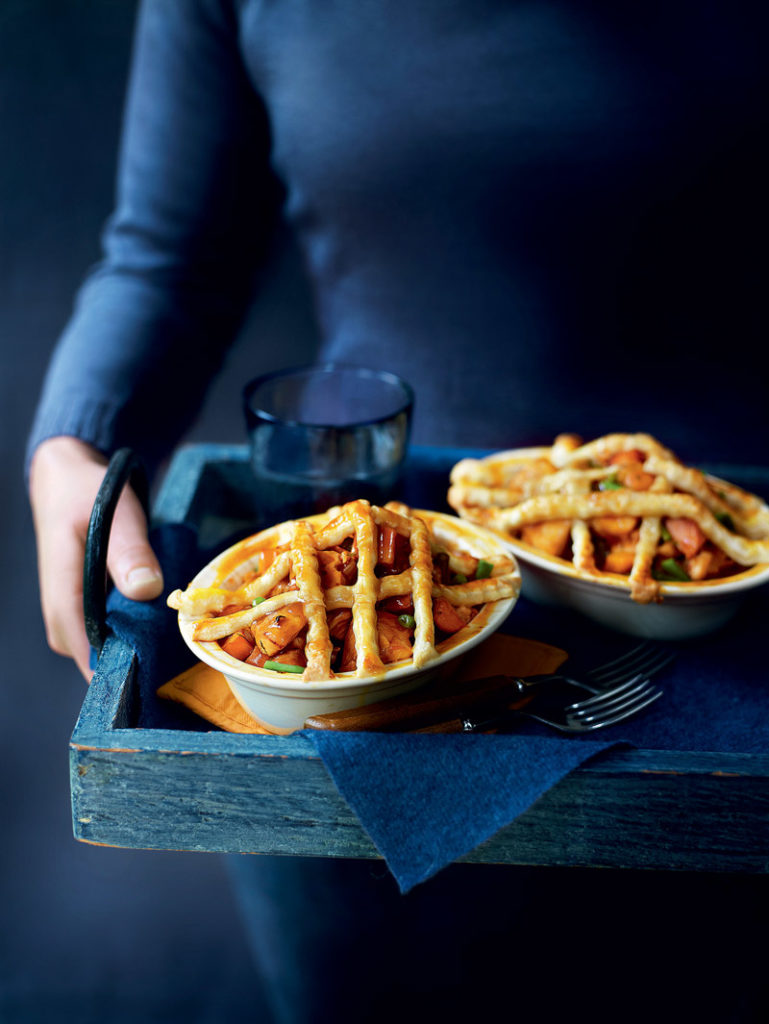 Add a tasty touch of pastry to a delicious chicken, ham and mushroom filling.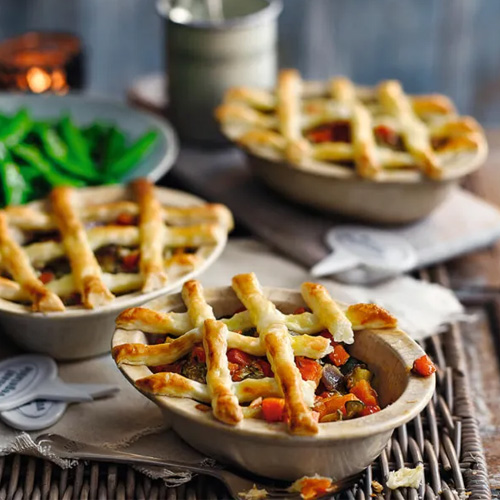 Featuring fresh veg in a creamy mustard sauce, these pies pack a flavour punch.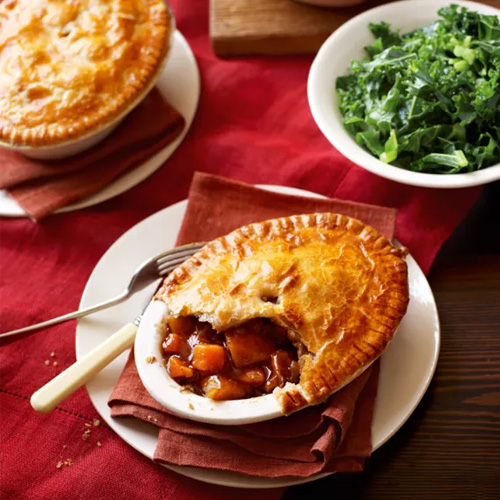 When only a proper pastry lid will do, classic steak and mushroom is hard to beat!
MORE FOR MEMBERS: Still searching for your dream Pie Week dish? Our member website is packed with ideas, from a spicy cowboy pie to a fisherman's feast featuring cod, salmon and prawns. We've also got plenty of pastry-topped recipes – and we've even got pies for pudding! Find your perfect pie here.