What makes Slimming World's Body Magic activity programme unique? The answer is: it works for everyone. Whatever your current level of fitness or mobility, we'll help you find an activity you love and show you how to build up step by step, until exercise is an enjoyable part of your everyday life.
If you'd love to boost your strength and flexibility and ease stress, yoga could be an om-mazing activity for you! So, if you're ready to strike a pose, join us on a flow through the what, why, when, where and how of yoga and discover how Body Magic can help you feel zen-sational…

What: Yoga is all about connecting with your mind and body through movement and breath. A typical session will take you through a series of postures and poses to help you build strength and flexibility. There are many different types of yoga class, from gentle routines to high-intensity workouts.
Top tip: Hatha yoga is brilliant for beginners as it offers slower-paced stretches and easy breathing exercises. You can access a UK-wide directory of yoga classes via The British Wheel of Yoga.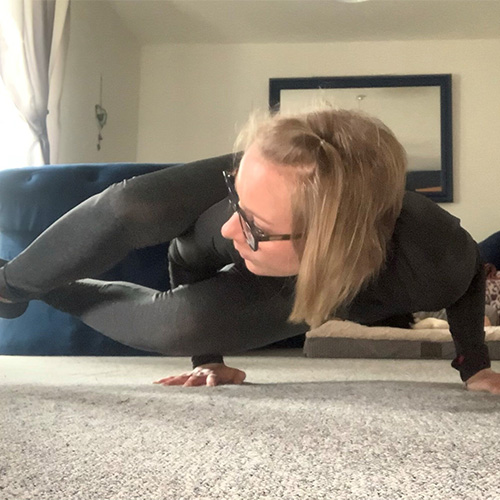 Carter (@sjcarter_sw_bath) goes to weekly yoga classes (with some extra practice in her living room) and now she feels stronger than ever.
She says: "I always moaned about this body, but not any more. Strength is so important to me."
Why: Yoga is great for your balance and flexibility and builds strength, to help you to maintain mobility as you get older. It's also known to help reduce stress by encouraging you to control your breathing and stretch out any tension in your body.
Top tip: If you're at the start of your weight loss journey, fit in some simple balance exercises whenever you spot the chance – like standing up from your chair without using your arms or standing on one leg for 60 seconds.
MORE ON THE BLOG: 5 ways activity can reduce stress
Where: These days, it's possible to practice yoga pretty much anywhere. Look online for an instructor led-class near you or, if you prefer to move in the comfort of your own home, you'll find some great video workouts for all abilities on YouTube.
Top tip: Slimming World members get access to more than 60 exclusive activity videos on the member website and app – including 12 yoga-inspired workouts.
When: You'll find yoga classes running at various times throughout the week, so it shouldn't be too hard to find a stretching slot to fit your schedule. If you prefer an online video, you can Downward Dog whenever the mood takes you!
Top tip: Yoga can be a great way to unwind at the end of the day by easing stress and relaxing your muscles. In fact, some studies have shown that practicing yoga before bed helps you sleep better.
Slimming World Consultant Michelle enjoyed a body-boosting strength session while on holiday in Kefalonia.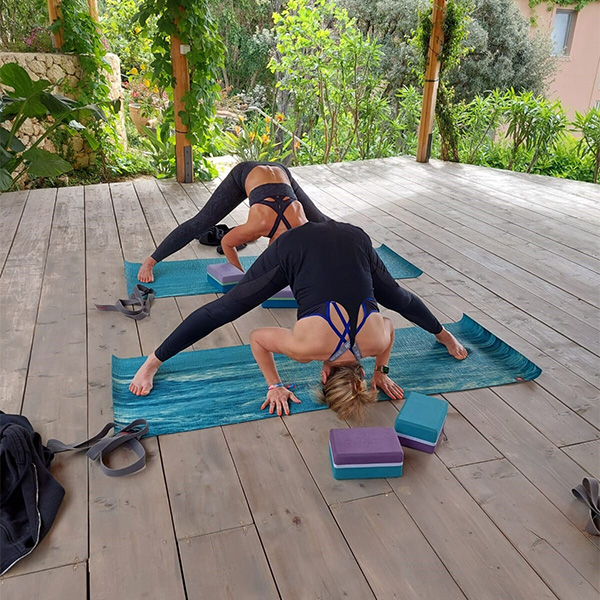 How: One of the great things about yoga is that you can do it anywhere, with no expensive equipment needed. It's also done barefoot – so there's no outlay on trainers. Tracksuit bottoms or leggings, a T-shirt and a sports bra (if needed) are a good beginner's kit. And, of course, you'll need a yoga mat! Most classes will provide one for you, but if you'd prefer to use your own you can pick one up for around £10.
Top tip: Slimming World members have an online activity planner to record their workouts alongside their goals and strategies. They can also work towards special Body Magic awards which help turn regular activity into a healthy habit – for life.
MORE ON THE BLOG: 11 summer activity ideas – how many will you try?
Discover our activity support programme
Joining Slimming World means unlocking a full get-fit tool kit, which includes:
our Body Magic programme – a unique plan that's rooted in the psychology of exercise and developed in collaboration with behaviour-change experts
the Slimming World activity videos – a set of 66 on-demand workout videos for every level of ability and fitness
expert support to help you recognise then overcome your personal barriers
Body Magic awards to celebrate your progress from the moment you start your activity journey
fitness articles, including exercise guides and activity ideas
member-exclusive podcasts to listen to on the go
a handy online tracker to plan and record your activity

If you're planning to start a new exercise programme, we recommend you check with your GP first – especially if you have an existing health condition, such as high blood pressure, diabetes or asthma. If you're pregnant, check the suitability of the exercise with your midwife.