Slimming World
taste
the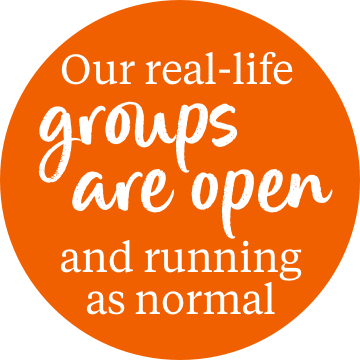 You'll love Slimming World's weight loss plan
Discover the freedom…
The freedom to enjoy healthy takes on the food you love - like curry and rice, burgers, pasta dishes and still lose weight.

The freedom to make your own choices – to eat in or to eat out, and to take control.

The freedom to get more active in a way that suits your lifestyle.

And best of all – freedom from the habits and pitfalls that used to hold you back. We'll help you to understand yourself as a slimmer, giving you the know-how and the power to develop healthy new habits for life. All this in a community of new friends who'll motivate and inspire you all the way to your dream weight.

Find your nearest group and discover the freedom of losing weight your way – and the freedom to live the life you've longed for!
Find your local group
Discover a world of weight loss
without dieting
Slimming World is the nation's favourite way to lose weight†. We'll help you reach your dream weight – and stay there for life. Find out how below...
Two great ways to
lose weight
Join a commitment-boosting
group
Take control of your weight loss in one of our warm and friendly community groups. Research proves that when you're in it together, everyone achieves greater success!
Under £5 a week when you choose a Countdown course*
*Standard weekly fee is £5.95.
or join our convenient
digital-only service
Take control of your weight loss with our Digital-only service where you'll be surrounded by a thriving community of online slimmers all working towards their weight loss goals.
From £60 for 3 months membership (just £5 a week)
A typical day
At last, an eating plan that fits into your life...
Breakfast
Poached eggs and tomatoes on toast
Kick off your day with a colourful breakfast that'll keep you full all morning. If you fancy something extra, add some flat mushrooms to the grill.
Lunch
Jacket potato with mixed beans and salad
It's easy to transform the humble spud into a satisfying meal. There are loads of Free toppings to choose from – here we've got rich, tomatoey beans. That's lunch sorted!
Dinner
Chicken tikka masala
You can still enjoy a creamy-tasting curry at Slimming World (and rice, too)! Spice up dinner time with our Free take on this super-popular dish.
Search for more delicious recipes
@SlimmingWorld
on Instagram
We have lots to tell you about… the very latest from us, and our members!
More from our Instagram