From bonfire bangers and Christmas market treats, to planning the perfect festive feast, our fab member (and Head Office social-media magician) SW Ashleigh has kept her Eat, Plan and Be Merry journal close to hand throughout it all. Now it's time for Ashleigh to wrap up her slimming diary – and get set for a 2020 filled with slimming success.
Ashleigh's diary
1st January
And just like that, Christmas is gone in a flash! 🎆

I had a fantastic festive day spending time with my nearest and dearest, celebrating the end of an amazing 2019.

And although it's time for the decorations to come down – the walls are starting to look a little barer and the town centre streets a little darker – I think there's always something so positive that comes with a new year.

New Year is a chance to reflect on the months gone by and what you've achieved – with a new load of motivation, inspiration and a fresh set of goals.

I kicked off my 2020 with a walk in the Peak District – it's my favourite way to build in Body Magic! With the gorgeous scenery all around you, the steps just count themselves without you even realising how far you've ventured.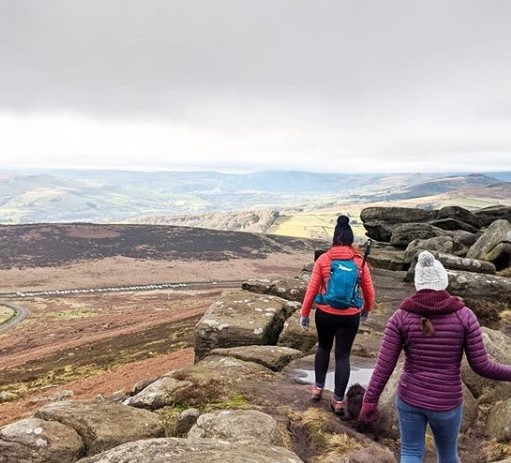 I ended the day with a delicious Food Optimising meal – starting as I mean to go on!

Ashleigh's quick vegetable stir-fry
Makes 4
Ready in 15 mins
1 Syn per serving
What you need:
250g dried medium egg noodles
Low-calorie cooking spray
500g prepared stir-fry vegetables
1 red pepper, deseeded and thinly sliced
1 orange pepper, deseeded and thinly sliced
3 tbsp light soy sauce
1 tbsp oyster sauce
1 level tbsp sweet chilli sauce
1 red chilli, deseeded and finely chopped
6 spring onions, thinly sliced
1-2 tbsp chopped coriander
½ level tbsp sesame seeds
What you do:
1. Cook the noodles according to the pack instructions. Drain well, cover and set aside.
2. Spray a large non-stick wok or frying pan with low-calorie cooking spray and place over a high heat.
3. Add the stir-fry vegetables and the red and orange pepper, then stir-fry for 2-3 minutes.
4. Stir in the soy, oyster and sweet chilli sauces and cook for a further 2-3 minutes.
5. Stir in the noodles to warm through, then remove from the heat. Divide between 4 bowls and sprinkle over the red chilli, spring onions, coriander and sesame seeds.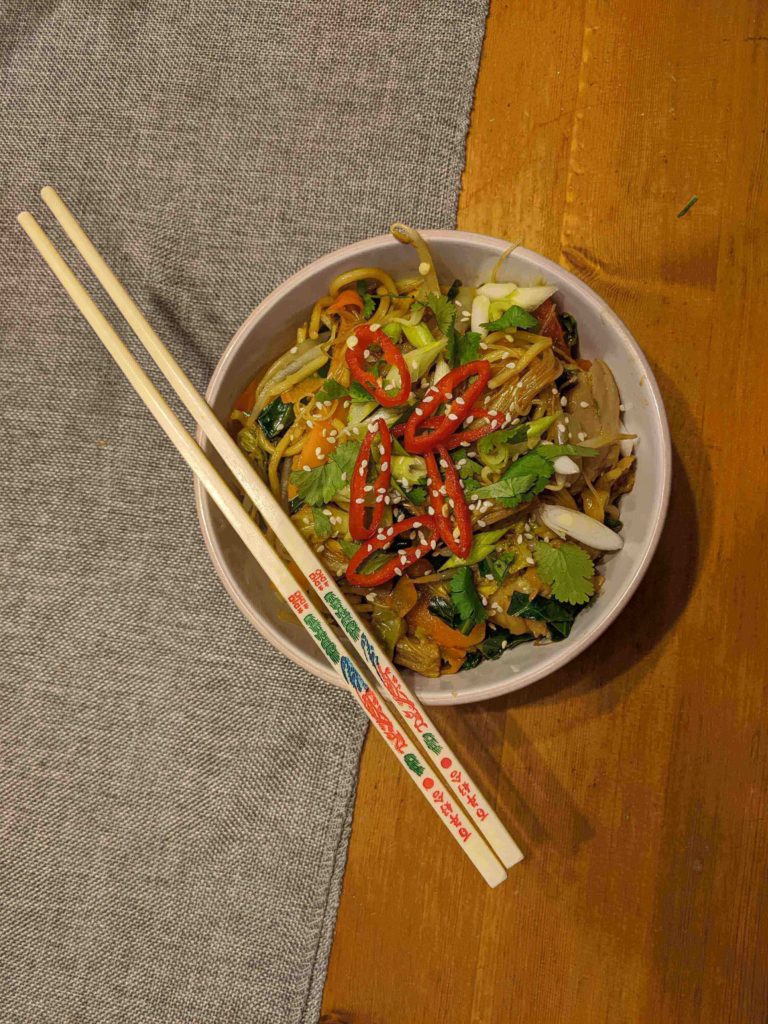 Thanks to everyone who's followed my journey during the countdown to Christmas, and may your 2020 be filled with 'that Slimming World feeling'! ❤️

Wow, what an inspiring read! We've loved following Ashleigh's slimming journey in the lead-up to Christmas, and we hope you have too. If we've inspired you to make 2020 the year your weight loss dreams come true, you'll find a warm welcome and lots of support at your local Slimming World group, or you can join our friendly online community. Together, we'll help you achieve the weight loss you want this year!

We've got an extra-special offer for you, too! If you join a Slimming World group – or sign up to Slimming World Online with Gold membership – before 18 January, you'll get a FREE copy of Your 2020 success starts here!. Call it an extra Christmas present from us to you.