With Christmas just around the corner, our fabulous member (and Head Office social-media whizz!) SW Ashleigh has been keeping her Eat, Plan and Be Merry journal close to hand. We've seen her getting curried away in the pumpkin patch and tackling tempting treats at Christmas markets. Now it's time to unwrap Ashleigh's third instalment, and find out how her Christmas Countdown is going with just a few more sleeps until Santa comes!
Ashleigh's Christmas Countdown diary
10 December
It's beginning to look a lot like Christmas…and my tree is finally up 🎄!
After much choosing, carrying and sawing, I'm sure anyone who has ever decorated a 6ft tree by themselves will agree it certainly feels like a Body Magic mission 💪.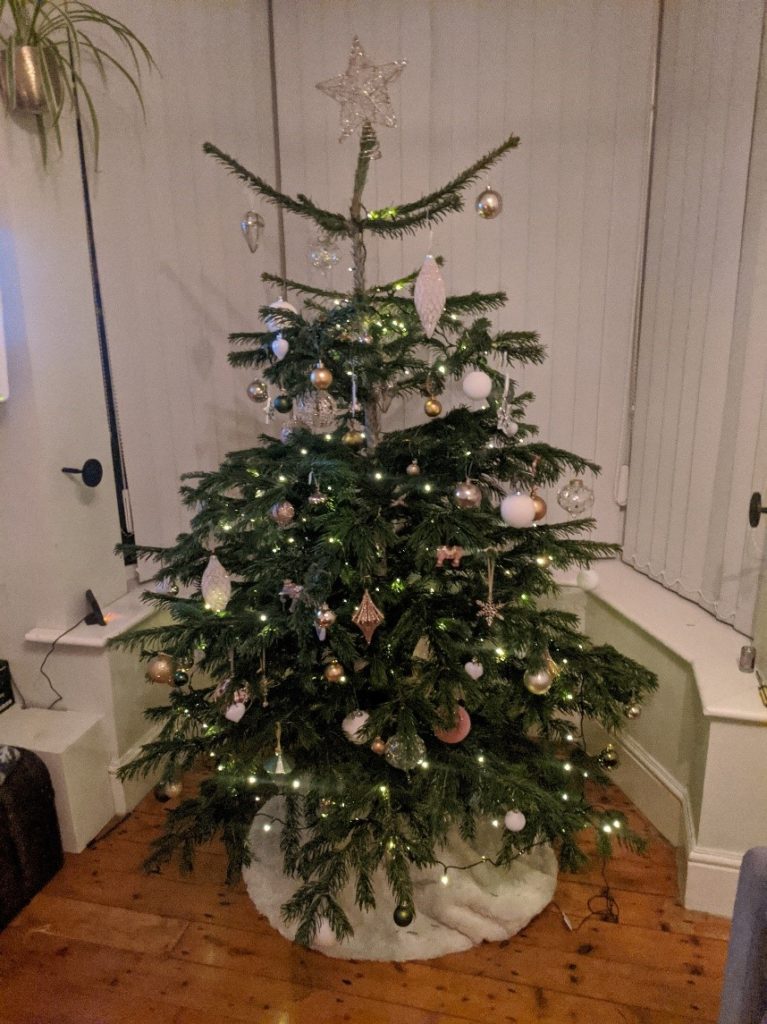 With the branches sufficiently baubled, the festive feeling has really ramped up the past couple of weeks and I can't believe how quickly the big day is coming around!
My calendar has felt a little daunting with so many social events going on; however, having my Slimming World festive planner by my side has been a huge relief. This week alone has included Christmas markets, a city break, a family meet-up, fuddle food at work and my all-important work Christmas party!
I've found myself frequently referring to the strategies in the planner and it's really helped me feel more confident when managing tempting situations! Being flexible with myself, rather than trying to resist and deprive, has meant I've avoided overindulging and really enjoyed the foods I've chosen to have.
Heading into the markets, I was fully prepared for all the gorgeous smells and colourful food stalls, and made sure I had a filling Free Food meal before I went out so I wasn't too hungry. It was so enjoyable to walk around and enjoy the evening with my friends, without feeling a shred of guilt! 😊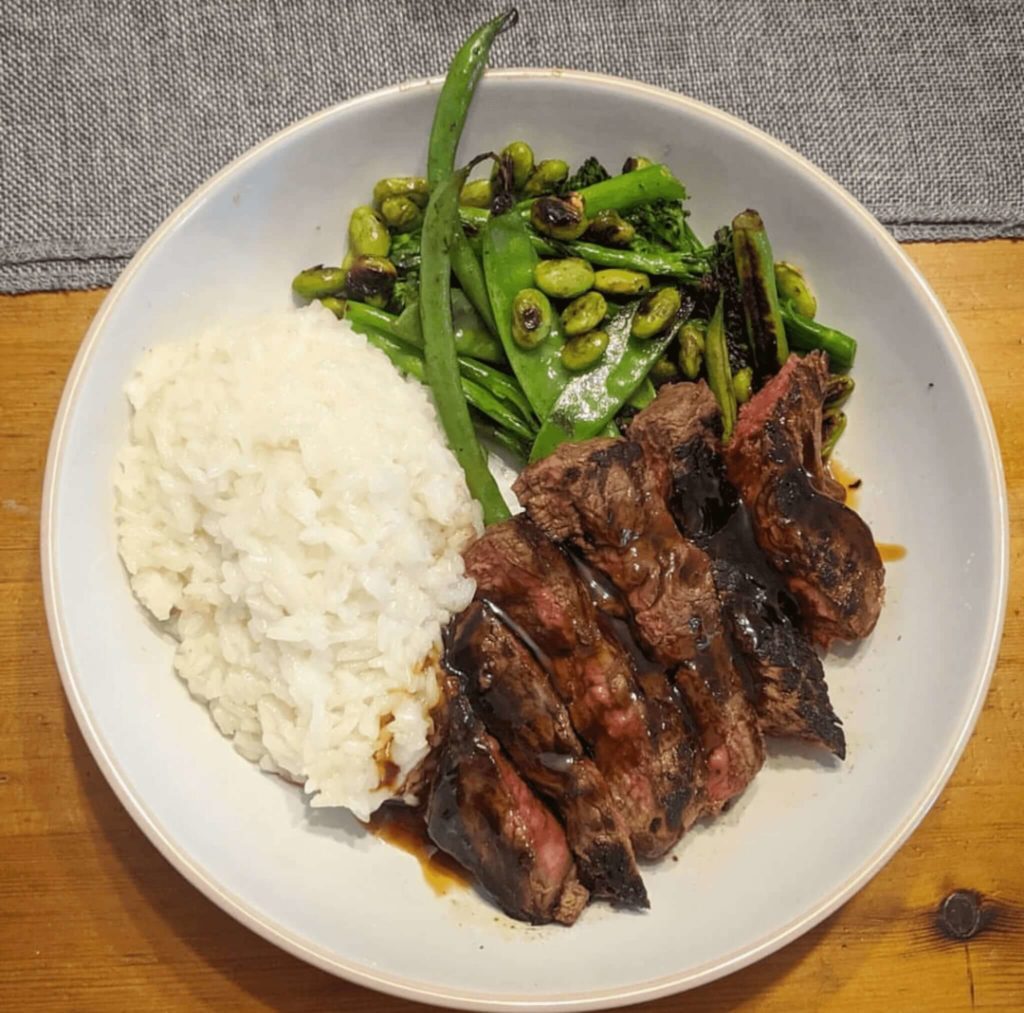 When I first received my planner, I remember how excited (and nervous!) I felt about filling in what my Christmas gift to me would be. I'd joined group at a tricky time, and after looking back on the year before, I remembered how much I'd struggled during the run-up to Santa season and how fed up and frumpy I'd felt at my work's Christmas party. I definitely didn't want to feel like that again! Thanks to the support from my fellow members in group, and the pages in the planner, this year my confidence was soaring – and I loved dancing the night away 💃!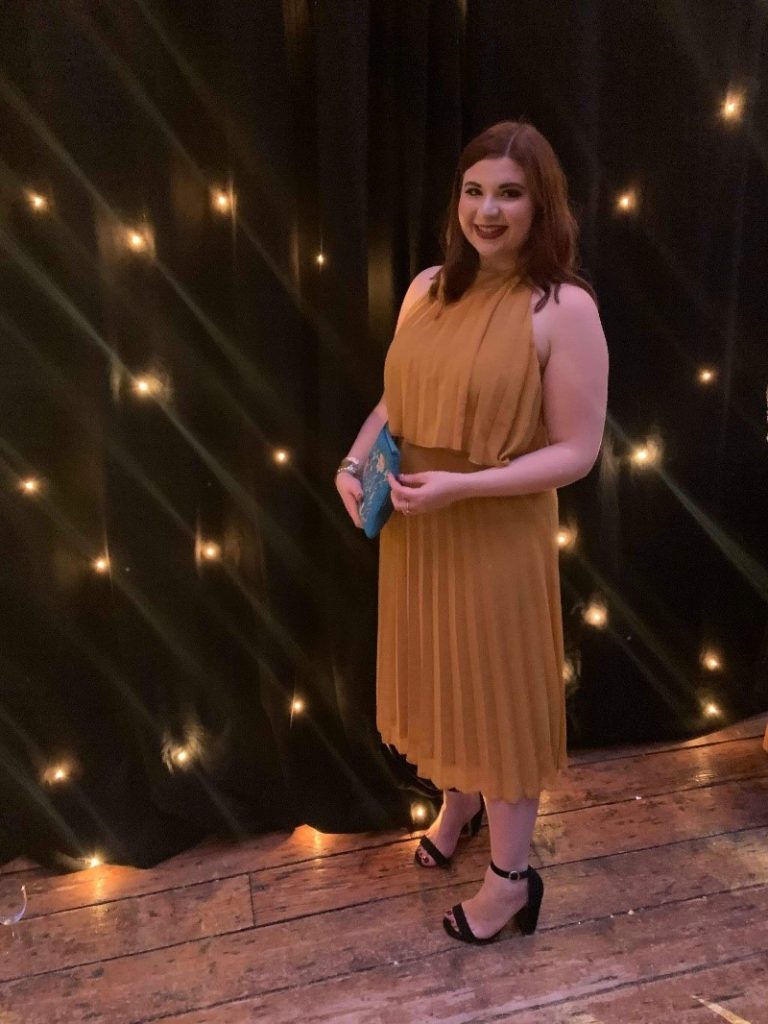 Normally I stick to black dresses wherever possible, feeling slimmer in darker colours, but thanks to the confidence boost from feeling in control, this year I braved a bold colour and was so glad that I did! Colleagues and friends gave me such lovely compliments on the night – all of which helped me keep my focus and encouraged me to make the best choices where I could 😊. Previously, when I've been given a compliment on anything to do with my appearance, like clothes, I've followed it through with a negative comment like, 'Oh, this? It was such a bargain!'. This year, making a note of what people said in the planner helped me to appreciate them all the more. Writing compliments down felt quite strange at first, but it was so nice to reflect on what people have said and, if you've not filled this page in yet, I highly recommend you do!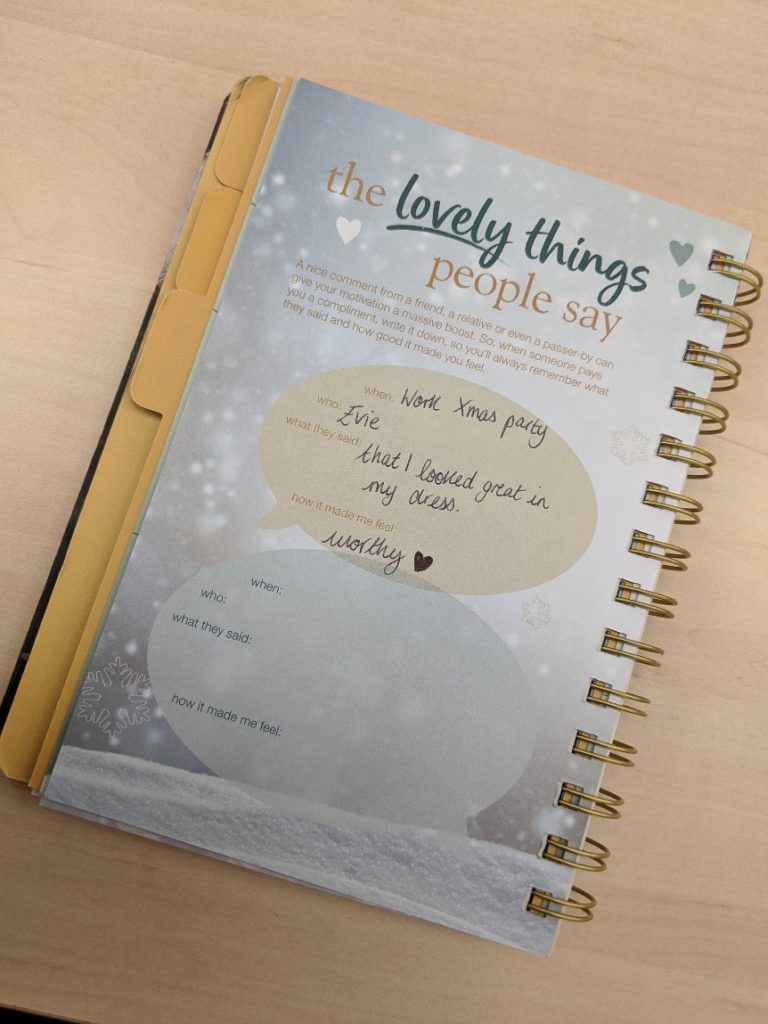 The family get-together sparked lots of conversation about our Christmas dinner and, being keen to have a roast that's worth toasting, I've started my planning already!
If you love a list like I do, then you'll really appreciate the festive feasts and menus section of the planner – perfect for taking note of who's coming, what they can eat and what you plan to have. It even includes space for prep and cooking times! In my family, we try to divide the different dishes between us so that everyone has contributed in some way to the main event. This year, I'm in charge of starters and the essential addition to any Christmas dinner – the Brussels! I've taken inspiration from the recipes in the planner and have decided to make a soup and the hot-smoked salmon pâté as our starter options, and I plan to pan-cook the Brussels with chopped bacon medallions for our big meal. I'm going to have a test run of some dishes beforehand so watch this space! 😊

If we've inspired you to join us on a wonderful Christmas Countdown, we'd love to see your winter weight loss plans – especially your Eat, Plan and Be Merry journals – in action. Send your photos, along with any seasonal challenges that you'd love us to tackle in our Christmas Countdown series. We'll do our best to help make this your most magical Christmas ever