Free Food is a Slimming World superhero, and its superpower is the ability to help us lose weight without ever feeling hungry. It's the masterstroke at the heart of Slimming World's eating plan, and Free Food means that we absolutely can love food, eat well and still hit our slimming goals.
Filling, flexible and all-round fantastic, nothing comes close to the feeling of freedom that Free Food gives you. We think that's worth shouting about, so, for the last two weeks, we've been holding our Free Food Festival. Here's a taste of the fun, fabulous food learning and fantastic Free Food dishes our Consultants and members have been sharing… 
Slimming World member Natalie (@slimming_world_2022) got our heart 'beeting' faster with this delicious-looking, deep red, roasted beetroot and feta risotto, which is one of the recipes from our Free Food A to Z recipe book.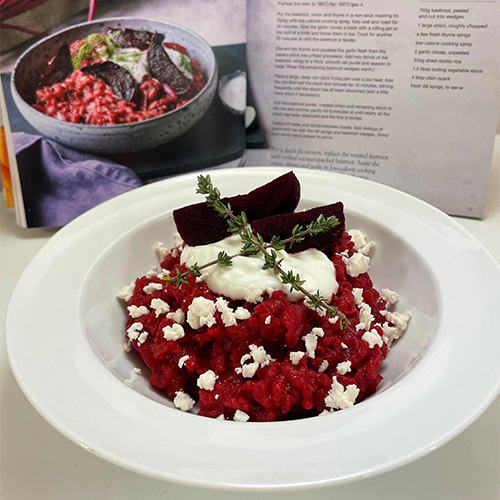 Consultant Jason (@jasonryder83) pulled out all the stops in his Slimming World group with his bright, colourful display – and bright, colourful outfit to match! He says:
"For Free Food Festival we had lots of fun in group, with great Free Food learning, setting goals and just having such a good group conversation with all the slimmers together supporting each other. What an amazing group to be a part of!"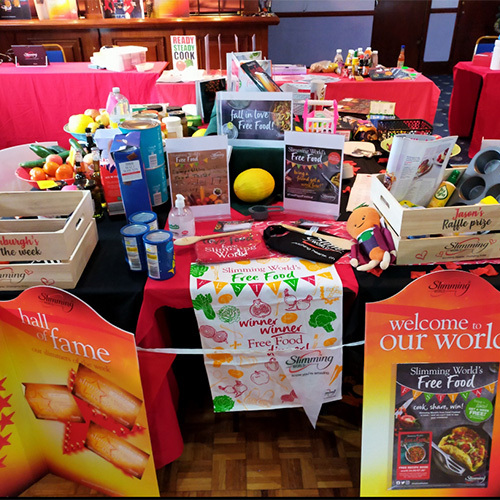 Jason wasn't the only Consultant feeling berry fruity in group. Kelly (@kellys_slimmingworld_life), who has lost 5st with Slimming World, also showed off a juicy new outfit, saying:
"The smiles, fun and laughter created in group was awesome!"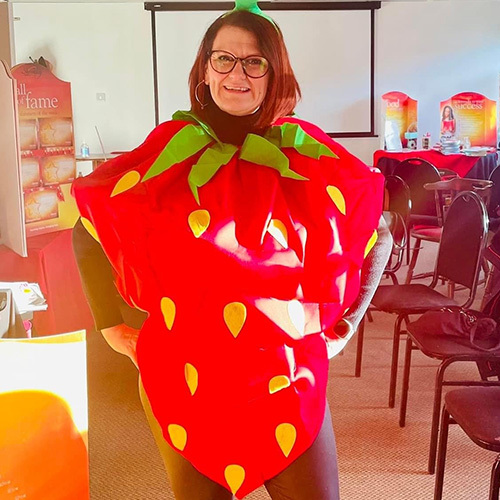 Slimming World member and Consultant Liz (@liz.armstrong.sw) whipped up this "quick, easy and very tasty" BLT omlette from our Fast & Free recipe book. It's not too late to get your FREE copy – find out how here.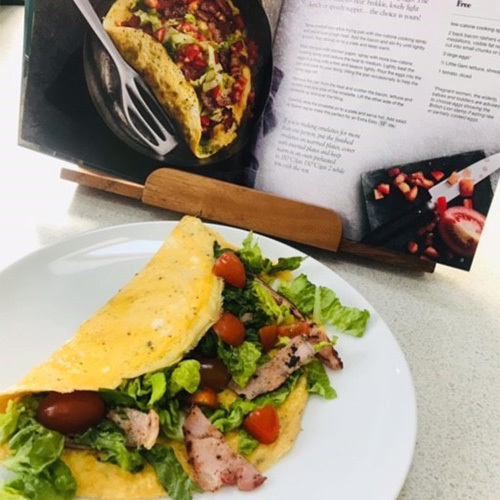 Caroline (@swcarolinerothwell) spiced up her group's Free Food celebration in a red-hot chilli pepper costume. She says:
"What an incredible morning of fun, laughter and learning – with over 12 and a half stones and a shed load of stars added to the Journey of Success board."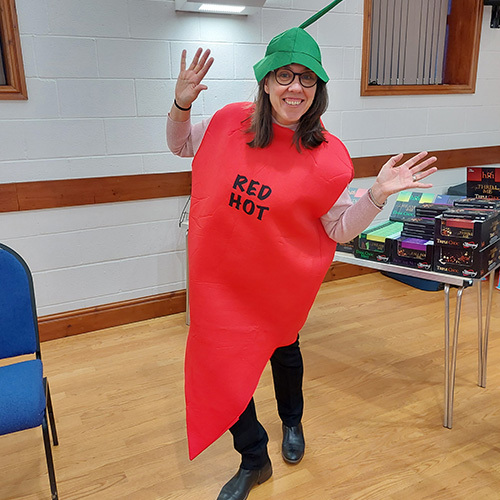 Meanwhile, Jenny (@jeniswkingsheath1) was feeling fine in her eye-catching pineapple costume…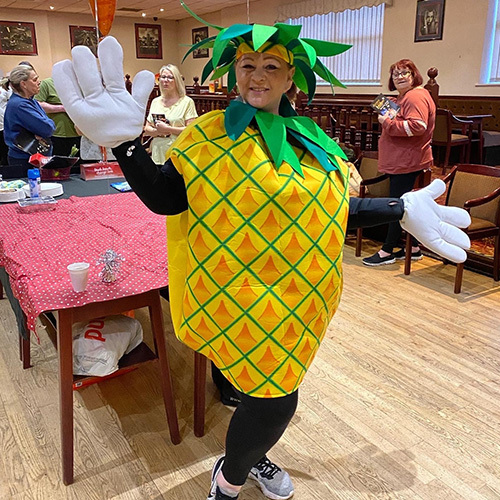 Yvonne (@yvonneduncannonsw_wexfordtown) has lost 7st with Slimming World and now runs her own Slimming World group. She shared this deliciously Free seafood pie with her partner on Valentine's Day. With more than 1,700 recipes on our member website, you're sure to find the pie-fect slimming-friendly recipe for every special occasion!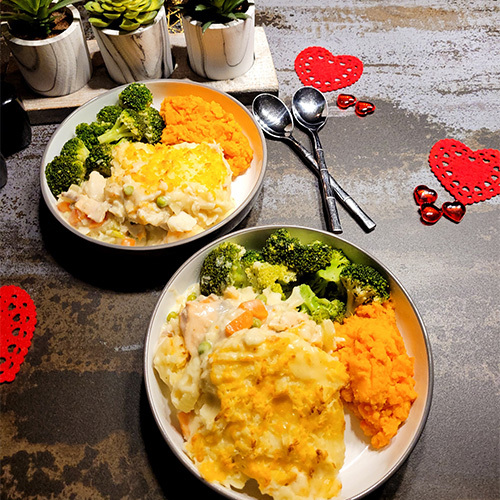 Tell me more about Free Food
The beauty of Free Food is that you can eat as much of it as you like, and new members are often flabbergasted when they find out what's on the menu. As well as the usual suspects like fruit and vegetables (including baked beans and potatoes – yes, really!), you'll also notice that lean meat, meat replacements, poultry, eggs and fish are on the Free Food list – so that's your cooked breakfasts and Sunday dinners sorted.
New members are also surprised by the fact that pasta and rice are not only allowed on the plan, but also completely Free – so you can enjoy a plate of pasta like our member Laura (sw_morts) , with no worries about weighing, measuring or counting!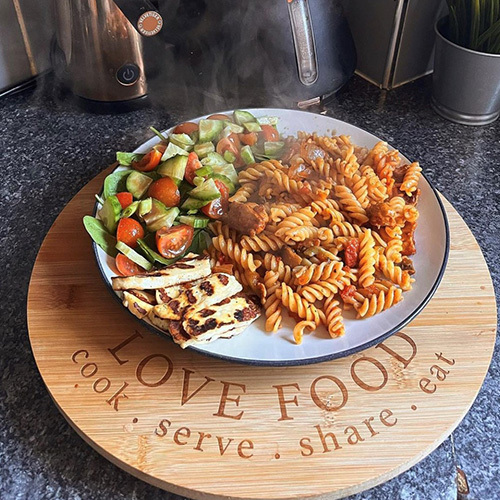 MORE ON THE BLOG:
Fall in love with Slimming World Free Food
Your 5 favourite Free Food recipes