Free Foods are the slimming gifts that just keep giving. With these weight loss wonders on your shopping list, you'll be spoilt for choice for filling, flavour-packed feasts to make as you lose weight.
Slimming World groups and our lively online Community are brimming with gorgeous meal ideas and clever kitchen creations to keep you inspired during your weight loss journey – and we'd love to hear your ideas too! And as it's Free Food Festival time, we couldn't resist sharing a few of our favourites…
Swap it and see
The brilliant thing about Free Foods is that – with so many to choose from – it's really easy to swap around ingredients and still end up with a delicious dinner that's bang on plan. Sheryl switched artichokes for mushrooms and made a colourful chicken paella. So if you're not a fan of a particular ingredient and want to substitute it, or you just want to use up what's left in your fridge, don't be afraid to throw them into your recipe and see what happens – you might just give your dish a tasty twist that turns it into your new fave!
If you fancy changing up your Free Food menu, how about trying our ingenious baked spaghetti pie.
Souper-stars
Whether you're looking for a filling family lunch or something warming to take to work in a flask, soup is a brilliant way to turn your favourite Free Foods into a satisfying – and slimming – meal. Plus, it's surprisingly simple to make! Just grab a handful of ingredients, and you can enjoy a piping-hot bowlful of classic leek and potato or this hearty bean and pasta soup whipped up by our lovely member Dawn.
Dawn picked this gorgeous recipe out of our Little Book of Soups cookbook. There's a fantastic collection of recipe books available to Slimming World members at their local groups, or from our digital shop if they're signed up to Slimming World Online. You'll also find a soup-erb selection of slimming soups on our website.
Budget-friendly slimming
One of the surprising things about Food Optimising is that you can tuck into fabulous, generous meals and lose weight – whatever your budget! By filling up on Free Foods like pasta, rice and potatoes, you'll make your money stretch further, even as your waistline shrinks. Laura served up this mouth-watering chicken and rosemary potacchio for less than £1.50 a portion!
If you're looking for more great-value meals your family will love, our one-pot vegetable hotpot is hard to beat for slimmers on a budget.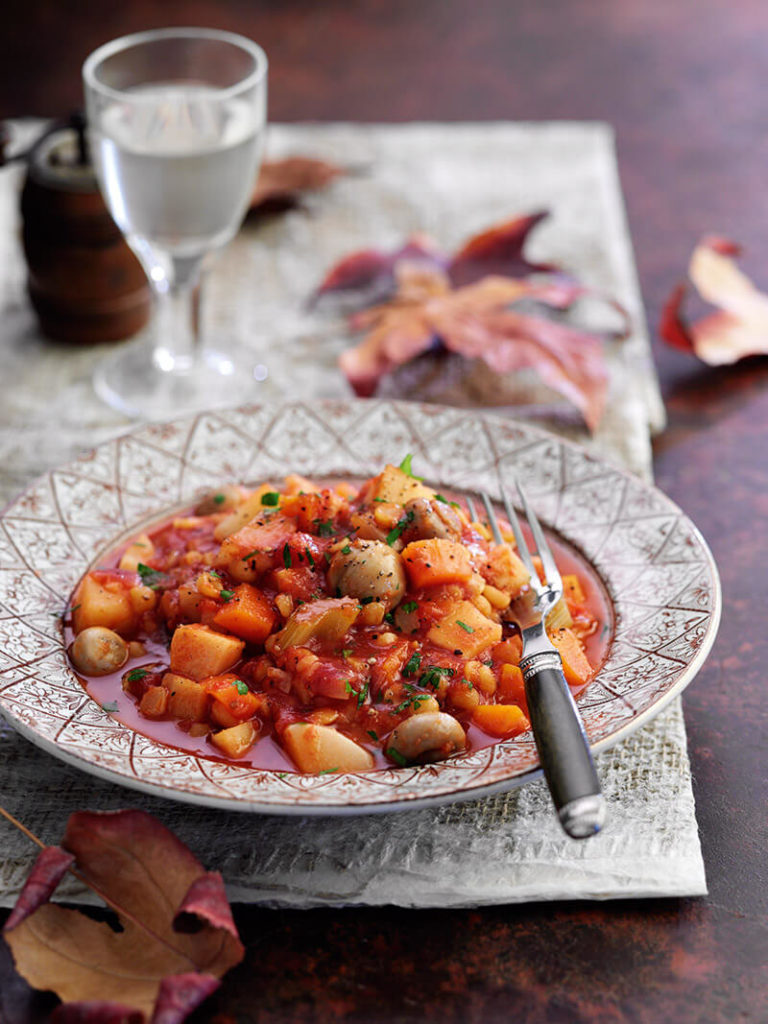 As you can see, no meal is ever off the menu when you have our slimming superheroes in your kitchen! And you can join in all the Free Food fun at your local Slimming World group or Slimming World Online. Whichever option you choose, you'll find an exciting world of unrivalled support, inspirational ideas and fabulous food to give your weight loss journey 'that Slimming World feeling'.
If our members have inspired you to cook up a fabulously filling feast, we'd love to know what tasty meals you've been enjoying for our Free Food Festival. Drop us an email or share your Free Food favourites on social using #theSlimmingWorldblog